Description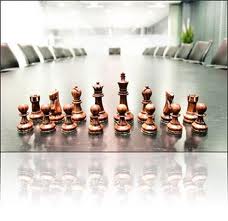 Facilitated by Allison Trimarco
Strategic planning documents are valuable, but it's the actual planning process that really makes a difference in the quality of the end product. How can you be sure that the time you spend building a strategic plan will provide you with the information you need to make good decisions in the coming years? This two-part webinar will help you decide how to structure your planning process for maximum effect. Topics covered will include different approaches to strategic planning, methods for gathering data to inform decision-making, ways to engage stakeholders effectively, and strategies for prioritizing goals and objectives. If your organization does not have a strategic plan (or is using an outdated plan), this webinar will get you ready to tackle the process.
---
Webinar Directions:
Webinar directions will be sent out in the reminder emails closer to the date of the event. We hope you will register in advance for all the webinars and workshops in the series, and no later than two weeks prior to the webinar/workshop event date.
If you have any questions or issues, please contact our Technical Assistance and Office Manager, Judy Ha Kim at jkim@grdodge.org or 973-695-1171.
Organizer of Building a Strategic Planning Process that Works- Part 1