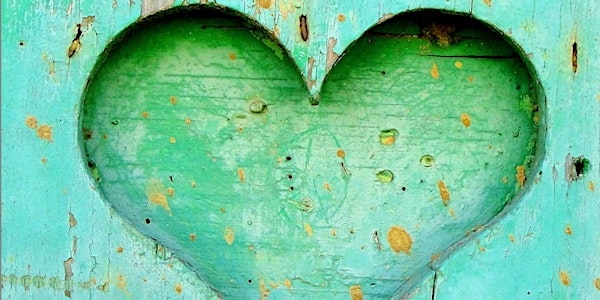 Building a Life of Purpose & Possibility
Two 90-minute sessions: July 7 @ 6:00-7:30pm pst and July 21 @ 6:00-7:30pm pst. Join us and uncover your life PURPOSE!
Refund Policy
Refunds up to 7 days before event
Eventbrite's fee is nonrefundable.
About this event
Coaches: Alexis Bernard & Paul Briley
You've been asking yourself questions. What do I want for my life? What am I meant to do? Why am I here? What are my priorities?
Each of us holds a unique purpose that brings meaning and fulfillment to our lives. Some of us connect easily to purpose, while others of us benefit from setting aside time to explore and hold space to dig deep into our intuition to find meaning.
Building a Life of Purpose & Possibility is a two-part workshop that helps you define your values and purpose, in order to open up possibilities to define and create a meaningful life. A life that allows you to live with intention and fulfillment.
Your registration includes two, 90-minute sessions: July 7 @ 6-7:30pm and July 21 @ 6-7:30pm, pacific time. Both sessions include in-depth exercises to facilitate your exploration, along with coaching and peer insights. (We will send your calendar invite for July 21 after you register.)
Buy one admission, get one free. Bring a friend at no cost when you sign up today! Purchase your registration online and email paul@offthecomma.com with your guest's information. We will manually register them at no cost.
About Your Coaches
Alexis Bernard: I have a background in Counseling Psychology and Organizational Leadership and Development and have spent the past twenty-two years working as a mental health professional and leader in a California based non-profit. I became a Certified Life Coach in 2020 and obtained certification as a Breakthrough Coach in 2021. In 2020 I opened Intentionally Me!, LLC and offer coaching, workshops, and training to individuals and companies. I am passionate about supporting others to live their best life. My linktree.
Paul Briley: I am a Certified Professional Coach and Certified Professional in Talent Development. My focus is on people, talent and possibility. I build relationships based on a sense of purpose, action-orientation and having fun in the process. When coaching, it's all about helping you through your journey, while challenging you to tap into the wisdom you carry inside. Sitting on a comma can be one of life's greatest gifts. Learn more about me. My linktree.