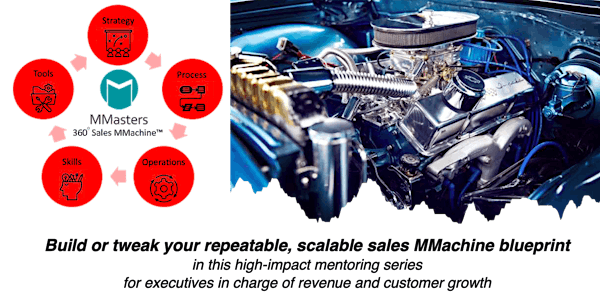 Building a Consistent Scalable Sales Machine
REGISTRATION IS NOW CLOSED. To learn about our Jan-Mar 2020 cohort, please email executiveworkshops AT MMasters.com
When and where
Location
ProVerify Conference Center (or online) 116 Boulevard of the Allies Pittsburgh, PA 15222
Refund Policy
Contact the organizer to request a refund.
About this event
This coaching series is for executives who are responsible for growing sales, such as VP or Director of Sales or CEO/Founder
This 7-session coaching/mentoring series is for executives who are responsible for growing sales, such as VP or Director of Sales or CEO/Founder, as well as those that are being groomed to take on that role.
We'll do a gap analysis on your sales organization's prowess, help you find parts of your revenue projections that are subject to failure (or don't make sense), help you assess the skills of your key players related to attaining revenue, and work with you on various aspects of growing your sales team and implementing sales tools.
You'll walk away with a custom sales blueprint for yourself and your team including tools that will help you take what you've learned and implement for your own organization to create your own 360-degree Sales MMachine™ or enhance the sales machine you already have in place.
Seven Tuesdays - September 9 through November 11, 2019 (7 sessions over 10 weeks) You can take all seven sessions online -- or if you're near Pittsburgh, spend 3 of the sessions with your peers.
What this MMasterclass does
This MMasterclass provides key elements that any organization needs to enhance its revenue growth and customer attainment from a 40,000-foot (impactful big picture) perspective. You'll build your own consistent, repeatable, scalable sales machine
What previous participants say about this MMasterclass
"This class is an utter necessity!"
"Brought me to a new level; gave me several insights in a single session"
"Exceptionally good, clear, concise content that could be used by sales professionals"
"Sales organizations definitely need this"
"Incubators don't give this deep level of the working process"
"I wish I could have had this forecasting model before I started putting my own together."
"You have this all laid out in a way that's very easy to follow"
"Where were you earlier?"
"Now I have a structure to say where I'm missing capabilities, and have a checklist of things I want to look for"
"Even if you know the pieces of the process and feel good about it, you'll learn what you're missing."
"You'll fortify your understanding of what you're doing well and where you can make that better."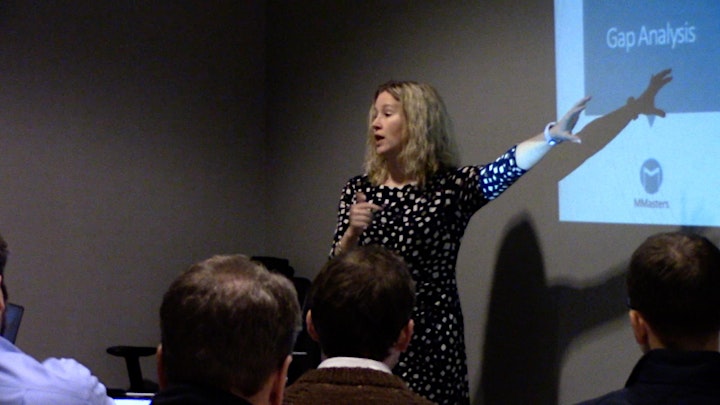 Who should attend
In this MMasterclass, any leader responsible for sales (VP, CEO, Director) whether long-tenured or novice in companies of any size will learn tips, tricks, techniques, secrets and best practices in building their organization's sales prowess, including…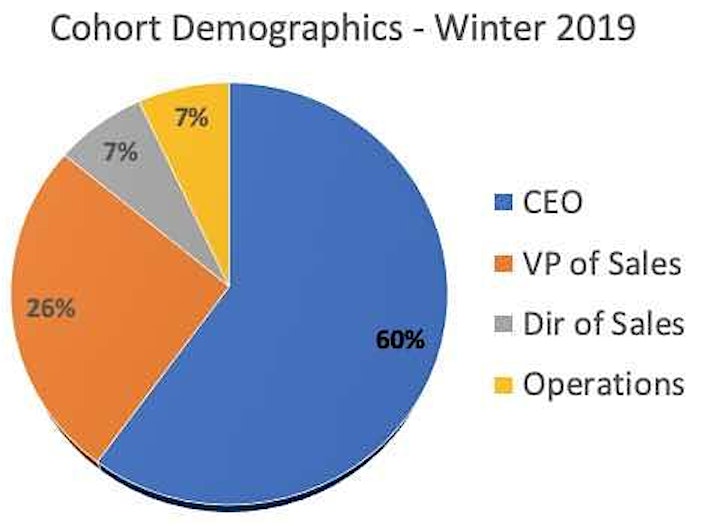 Learning Objectives
Determine the gaps between how you do sales now and what you need to do for maximum effectiveness.
Learn how "hero sales" deceives you and adversely impacts your sales strategies, tactics and attainment
Uncover how to develop a more realistic sales growth plan that investors and executives realize is more believable as well
Understand how you should grow your sales team to meet your goals, including the metrics that make or break sales team hiring decisions
Learn best practices to lead your team on a quarterly and weekly basis to get the most from the people you have
Discover the breadth of sales compensation models that can be combined to create maximum incentives for each sales person and help retain your best sales talent
Get insights to various types of tools that you can use within your sales process including how to make them your own
Discover how to sustain momentum with your sales programs and initiatives
Determine how the current skill levels of you and your current team match to your needs and how you need to supplement them to thrive
Curriculum is separated into 4 modules:
gap analysis,
effective sales team leadership tactics,
sales tools integration/enhancement, and
sustainment/fine tuning.
You'll walk away with a custom sales blueprint for yourself and your team including tools that will help you take what you've learned and implement for your own organization to create your own 360-degree sales MMachine or enhance the sales machine you already have in place.
How it works
We recognize that your time as executive or entrepreneur is valuable and that you travel often. So we conduct the seven sessions over 10 weeks (September 9 through November 11). Three of them are full 3.5 hour sessions, four of them are 90-minute lunch-&-learns. (Think of it like your college courses, where you had lectures and break-outs.)
You can take all seven sessions live online; they'll happen on Tuesdays – or if you're near Pittsburgh, you can join us live in our conference facility. When you register, you'll let us know whether you intend to participate in the Pittsburgh Conference Center for those three sessions or take all online.
All sessions are on TUESDAY. Times vary by date so please note the times for each session.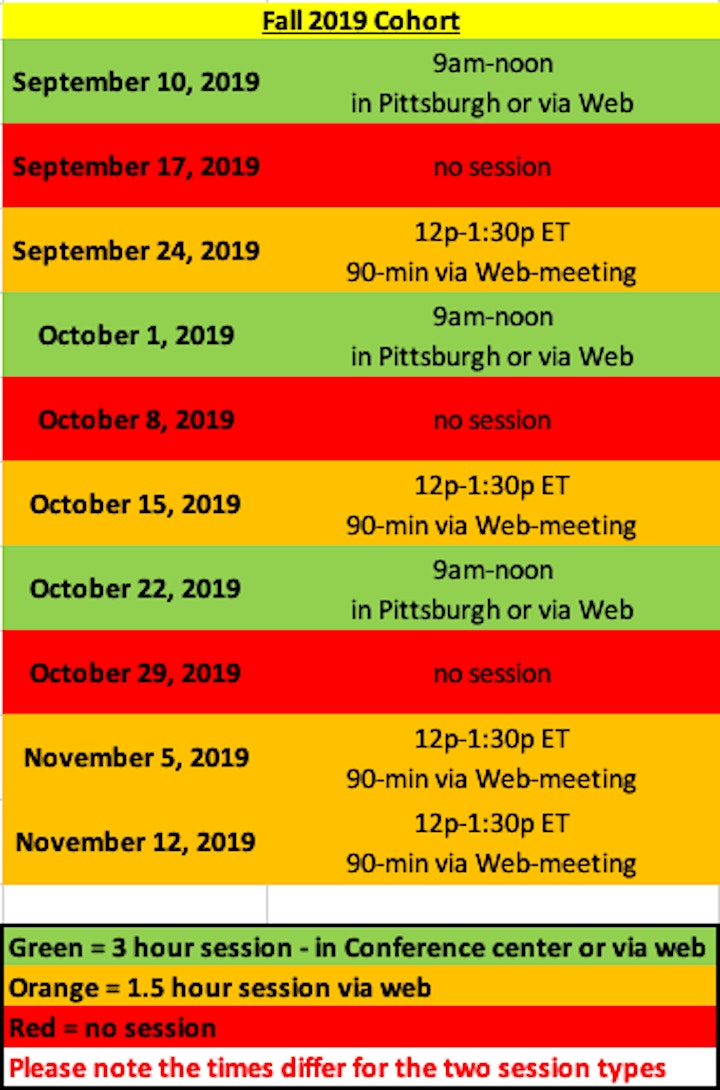 Our goal is to give you the highest attainment with the lowest impact on your schedule.
These sessions include instructor led discussions as well as tools and exercises that you'll use interactively – so you'll be able to ask questions and learn from the experiences of other participants.
Why would I send more than one person?
Some companies are looking to grow their organizational expertise by adding skills to existing team members. You might want your CEO or technical founder to better understand how to incorporate sales into the organization, your VP of sales to help your sales growth or to fix existing sales team issues, and key sales contributors who would be helpful if they had a bigger picture of the way your organization can grow its sales prowess.
About the mentors conducting the Sales MMachine MMasterclass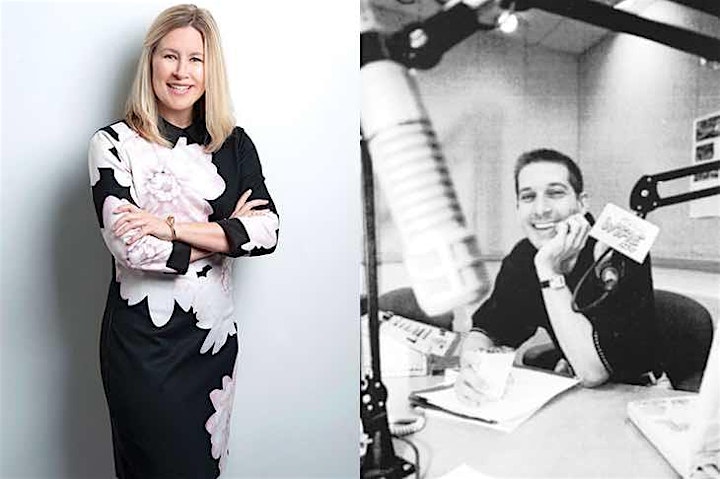 The mentoring team leading your sessions are experienced leaders and sales implementers who have led or trained large sales operations, wrote highly-praised books, founded and grew companies, and who are consistently asked to participate in leading conferences as keynote presenters and on various media. Your primary facilitators for this program:
Shannon Gregg, Ph.D ABD
Shannon mentors sales leaders on how to create or tweak their sales operations to gain optimum results. A highly ranked presenter and trainer at Salesforce.com international conferences and on their conference calls, she has been director of sales operations for 3 highly successful growth companies. Shannon earned her BA at University of Pittsburgh and MBA from Point Park University. She has been certified by the Peter F. Drucker school at Claremont University.
David Radin
David has executed sales and training related programs for Verizon, Apple and Motorola as well as a number of smaller companies. He founded, grew and exited from two companies – a SaaS that his team grew to 780,000 users and a radio network which at peak exceeded 1 million weekly listeners. A Certified Dale Carnegie Consultant, David has written three books, has had over 800 articles published by reputable publications, and has frequently been on TV and radio. He earned his MBA from Duke University (Fuqua) and BS from Yale University.
Additional mentors and facilitators, each with their own area of expertise, will differ based on which cohort you join.
This MMasterclass has been designed and executed by MMasters Corporations. For 30+ years, MMasters has been behind the scenes of some of the most successful company growths in modern time. Clients hail from industries including technology, financial, manufacturing, education, government, non-profit, life sciences & healthcare.
Refund policy
Full refund if requested no later than 48 hours before your first session. Fifty percent (50%) refund if requested before the first session, but within 48 hours. No refund once the first session happens.
photo credit: thanks to Tim Mossholder / Unsplash