Build412 Tech Demo Showcase & Networking Night 2019
Description


Join us for the Build412 Tech Demo Showcase & Networking Night
WHEN: Thursday, August 8th @ 6PM
WHERE: HIP at the Flashlight Factory (Northside), 831 W North Ave, Pittsburgh PA 15233

---


Event and $1,000 Grand Prize Presented By Rivers Agile

This event will give SIX of the best and brightest innovators four minutes each to demo their game-changing, ground-breaking, mind-bending technology projects. ONE Champion will be named the winner and awarded a $1,000 Rivers Agile Grand Prize and the Pittsburgh Tech Championship Belt!
---
Would you like to apply to present an innovation/product of your own?
To submit your project and be considered for a spot as a finalist for this event:
APPLY HERE NOW!
Applications will be received until 11:59pm Mon July 29th.
We will review the submissions and reply with your results by Wed, July 31st.
---
This event will be an excellent opportunity to meet leaders and innovators in Pittsburgh's exciting technology community. Network with the AMAZING finalists as well as many other technology professionals, hiring managers, local business owners, executives, job seekers, entrepreneurs, startups, investors, etc and exchange ideas, explore partnerships, learn about new opportunities and projects, or just admire the super cool event space - HIP at the Flashlight Factory. Complimentary drinks and food will be provided.
Seating is limited, so don't wait to sign up!
---
Evening Agenda
5:30pm Doors Open
6:00pm Welcome Reception & Networking
7:00pm Finalists Demo Presentations
7:30pm Awards
7:45pm Dinner & Networking Reception
Event includes complimentary drinks and food.
---


Would your organization like to be a sponsor for this event?
For sponsorship information, please send an email to: manager@build412tech.com
---
THANK YOU TO OUR AMAZING SPONSORS!


PRESENTED BY:

SPONSORED BY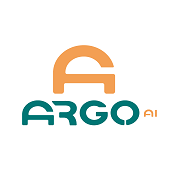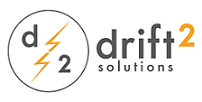 ---
Hosted by: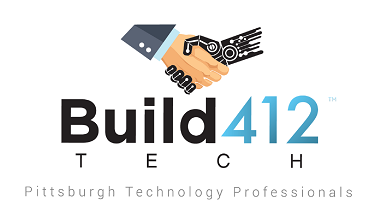 Pittsburgh's most collaborative, cooperative and interactive community of technology professionals.
We are on a mission to evangelize and bring together the Pittsburgh technology community. We are developers, engineers, designers, executives, hiring managers, data analysts, project managers, sales/marketing leaders, local business owners, job seekers, entrepreneurs, startups, investors, etc...all with one thing in common: A passion and interest in all things Tech!
Our team works tirelessly to evangelize all of the amazing programs, people, resources, businesses and innovations relevant to working technology professionals in our city, and infuse them all together via fun and interactive tech-themed networking activities. We do this by hosting and organizing tech happy hours, networking events, awards, demo nights, workshops, etc...all for the tech professionals in this great city to attend and become more integrated into Pittsburgh's amazing and rapidly expanding technology scene.
Join us and let's build something together!