Description
Learn the fundamentals of programming -- data types, functions, structure -- while working on a portfolio of practical projects.
You'll be prepared to dive into your own projects or learn more about software architecture by continuing on the backend development path at Upstream.
Drop in and audit our Python Orbit Coding Series Class*
Talk with current members and instructors to see if Upstream is the right place for you to learn how to code.
*Your ticket reserves one seat, one time in a single class for you to evaluate our facility, instructors and curriculum.

Python Orbit
Build scalable web applications, integrate your code with databases and frontend web programming.
Programming Fundamentals with Python.
Build a solid foundation in data types, variables, control flow, using packages, and reading documentation : essential skills to build complex software.

Backend Web Applications.
Build a blog to learn the fundamentals of the Model-View-Controller and how to save and retrieve data from a database. Learn how to set up a project to make development and deployment easier.

Data Analysis and Visualization.
Python is uniquely applicable to data science. You'll put together several analyses of relevant, real-world datasets while building up your coding chops. You'll familiarize yourself with the state of the art to do complex analysis and stunning visualizations.

Advanced Databases and Application Frameworks.
This will combine and extend everything you've learned so far to build a well-structured, complex application. Learn about middleware, modular application design, and interactivity.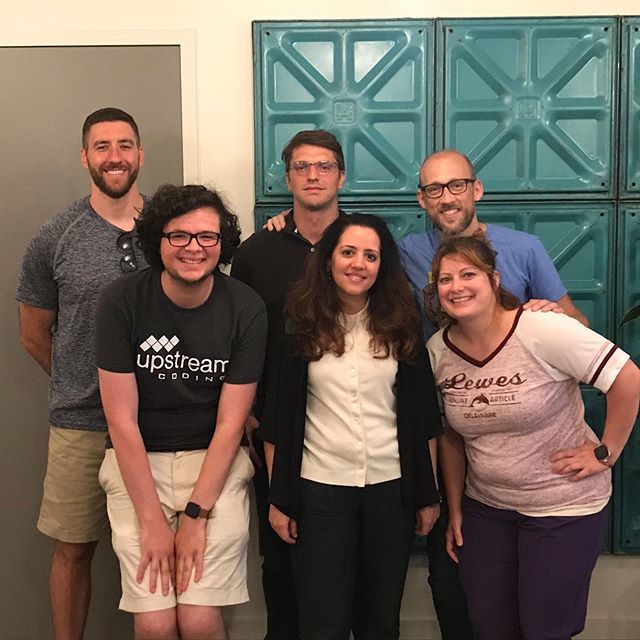 Q & A
Hangout after for discussion to get a deeper understanding of any of the topics and learn more about Upstream Coding.
How can I contact the organizer with any questions?
events@upstreamcoding.com
What are my parking options for getting to and from the event?
Free on-street parking and paid parking lot (25¢/15min).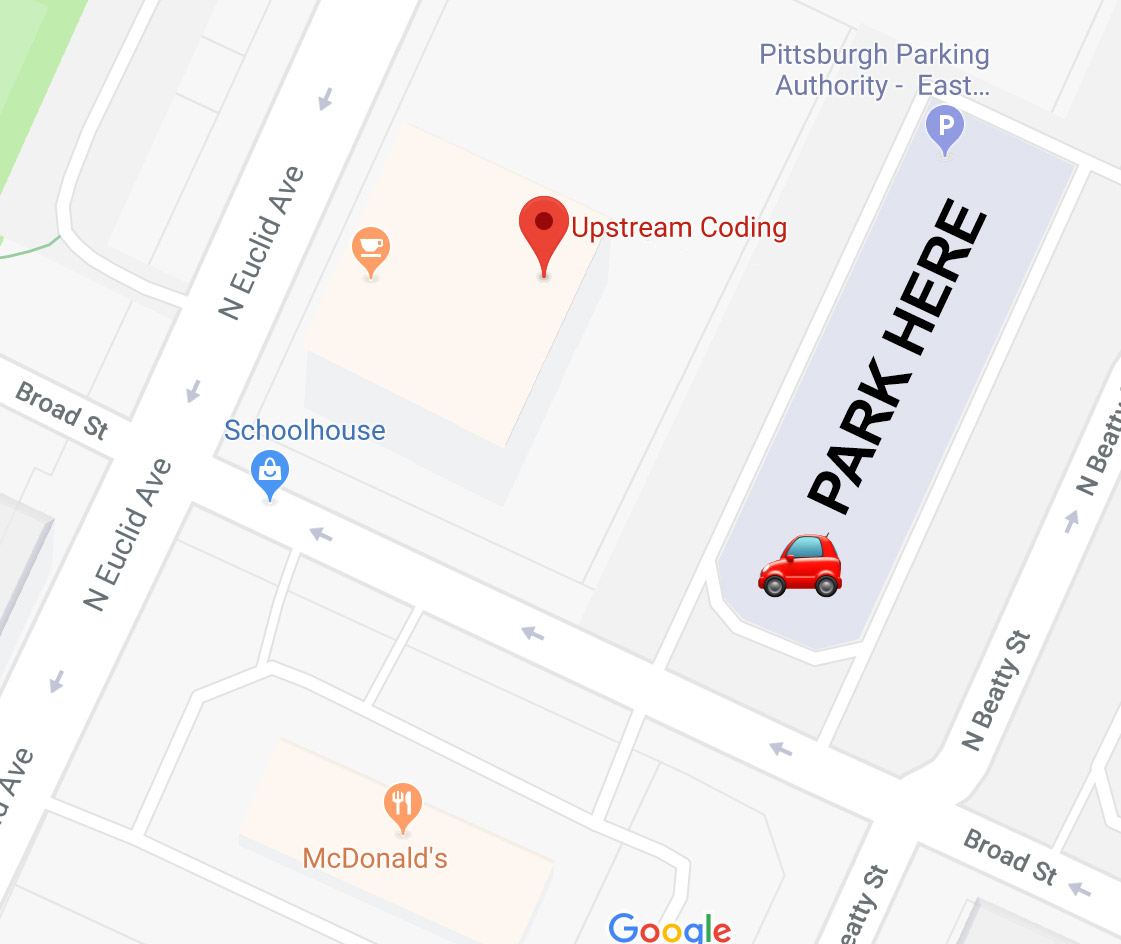 Location

224 N Euclid Ave, Floor 2
Pittsburgh, PA 15206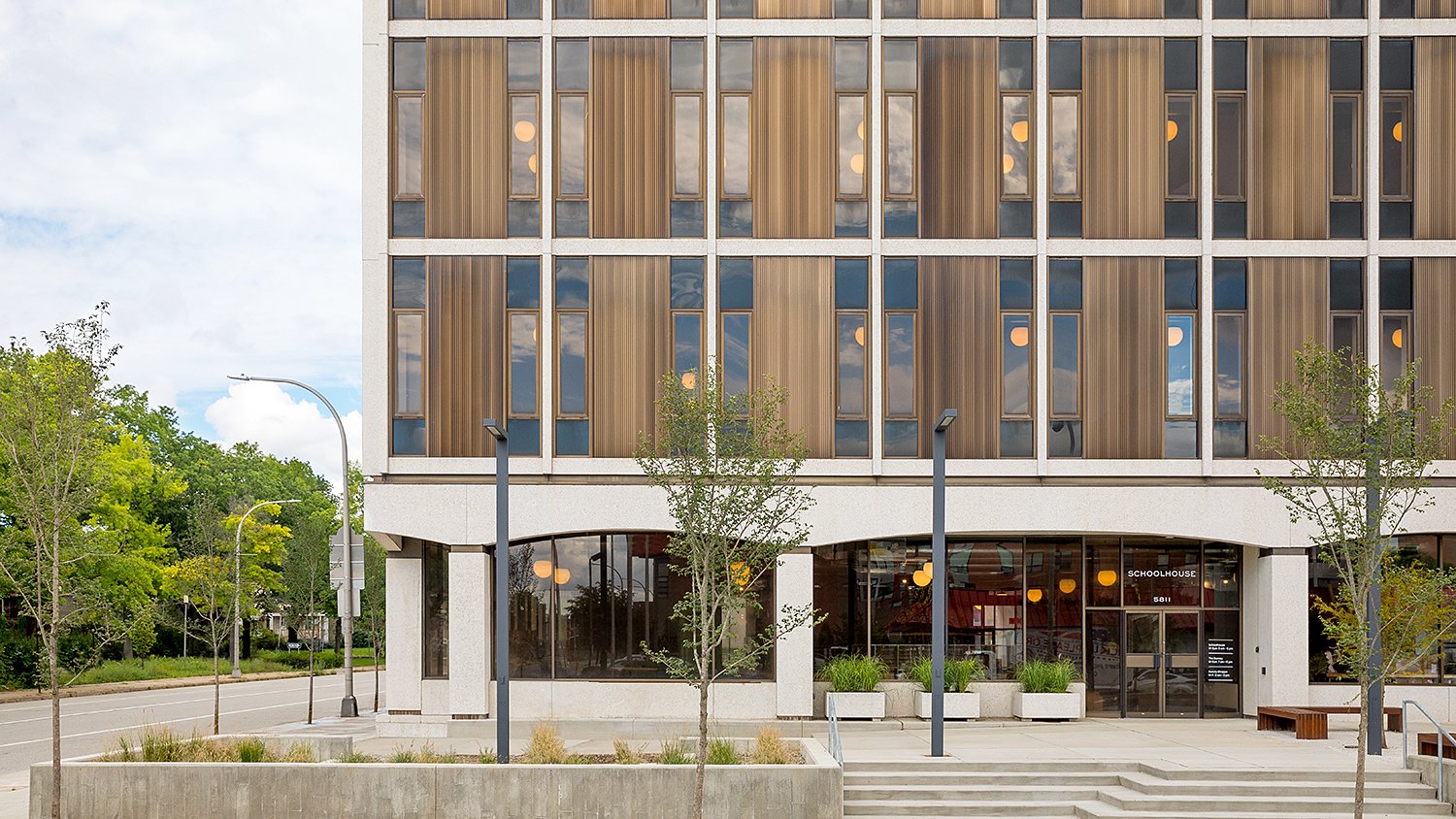 Enter through the doors by the Coffee Shop