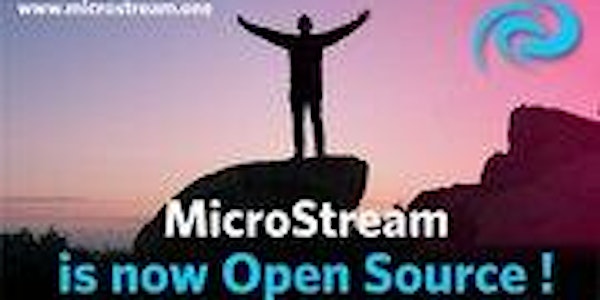 Build ultra-fast Java in-memory database apps and microservices with Java
Come learn about MicroStream, the very first Java persistence (engine) that enables you to persist any Java object-graph or single subgraph!
About this event
With MicroStream, a dream of many Java developers comes true. MicroStream is the very first Java persistence (engine) that enables the persistence of any Java object-graph or single subgraphs into any data storage natively. This means any object-graph can be persisted as it is in RAM. The MicroStream approach is fundamentally different from the traditional RDBMS/NoSQL DB-server programming model:
Only 1 data model - just POJOs
No more dealing with DB-specific data models (tables, column-store, JSON, key-value, DB-specific graphs/objects) that are incompatible with object-graphs we use in Java
No more expensive mappings
No DB-specific query language, no more classic selects. You just use a getter!
Object-graphs in RAM can used as an incredibly fast pure Java in-memory database which is a kind of multi-model data structure because ANY Java type can be used such as collections.
Queries: By using the Java Streams API, object graphs can be searched in microsecond query time - up to 1000x faster than comparable traditional database query-time and even up to 100x faster than reading data directly from a local cache.
Caching: An additional caching framework such as EHCache is not needed anymore. The end result is an ultra-fast pure Java in-memory database app or microservice.
MicroStream itself is a tiny Java API that can be included in any Java project easily via Maven. It runs on the server, on the desktop, within containers, and on GraalVM native images as well as on Android.
MicroStream can be very interesting for Java developers who want to create high-performance DB applications or microservices that need their own persistence as well as apps running on mobile or edge devices, or if somebody is looking for a high-performance, light-weight, and pure-Java alternative to the JPA/ORM or NoSQL approach.
MicroStream has been used productively for more than 5 years now, e.g. by Allianz SE in more than 30 countries worldwide. In 2019 the first public MicroStream version was released and is now open source and available on Github at https://github.com/microstream-one/microstream. You can also learn more about MicroStream at https://microstream.one/
Speakers
Markus Kett and his team have been working on IDE tools for Java and database development for almost 20 years. He is the product owner of the RapidClipse IDE project, which is a free Eclipse distribution and visual Java IDE. Markus is co-founder and CEO at MicroStream, editor in chief for the free JAVAPRO magazine in Germany, and organizer of the Java conference JCON. He is an independent editor for several magazines, and speaker at many developer conferences, user groups, and meetups.
Twitter: @MarkusKett, LinkedIn: https://www.linkedin.com/in/markuskett/
Christian Kuemmel is a developer advocate at MicroStream and has been working with Java for 10 years. As a project manager and software architect, he has been designing and implementing complex software systems for customers from various industries for 10 years. As a Scrum Master, he is significantly involved in the development of the free Eclipse distribution and visual Java development environment RapidClipse.com as well as the open-source projects JPA-SQL and MicroStream. Christian Kuemmel is also Java trainer for 7 years and a speaker at various developer conferences, user groups, and meetups.
Improving is a complete IT services firm, offering training, consulting, recruiting, and project services. Our innovative solutions and processes have helped hundreds of clients across the globe realize their tactical and strategic business objectives. As a result, our 1,000 employees have accumulated extensive technology and management experience in several industries, including financial services, energy, travel, retail, government, and several others.
Our culture encourages both the inspiration and motivation to achieve amazing things. We are constantly striving to live out our values of Excellence, Dedication, and Involvement through the foundation of trust.
Thank you to our Door Prize Sponsors!
AgileLearner.com - 1 year subscription
Hello2Morrow.com - 1 year SonarGraph license
JetBrains.com - 1 year IntelliJ Ultimate license
Structure101.com - 1 year Structure 101 IDE plugin license
Webucator.com - voucher for one online self-paced course.