Description
Are you sure you're building the right product? Lean UX is an evidence-based approach to product design that answers this question. It takes inspiration from lean manufacturing, a system that aims to eliminate waste in production with the greatest efficiency. It's driven by a set of core principles that advocates for solving the right problem, designing collaboratively and being flexible with planning. In this talk, Mike Long provides an overview of Lean UX and its methods. He also shares when to apply each method and how to keep experiment costs low while maximizing your learning.


About Mike Long: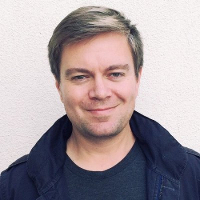 Mike Long leads a team of Product Designers at Pivotal's "Cloud R&D" group in San Francisco. Prior to Pivotal, he worked at Neo where he coached enterprises on how to use Lean Startup practices within their company to achieve better outcomes from their investments. Prior to Neo, he was a lead consultant at ThoughtWorks. It was at ThoughtWorks where he learned how to integrate user experience and user-centered design on Agile software development teams. When he's not at work he's running around outside or improving his yoga practice. Follow him on Twitter at @mblongii.


Agenda:
630-730 pm: Check-in, food (not pizza!) and networking
730-830 pm: Talk plus Q&A
830-900 pm: Networking


There's More...
Join the PM Fast Track community on PMFastTrack.com.
Date and Time
Location
Refund Policy