Learn how to build an energy forecasting and artificial application using Python + A.I. during the course of the workshop. Limited seats.
About this event
What is this workshop?
This workshop is the first in a series of interactive hands-on Session that Plexflo is lining up to host related to clean energy analytics.
What will happen in the workshop?
In this session, we will cover the following topics:
1. Integrating Python with Smart Grid Simulations
2. Building a convex-optimization based app to determine the daily dispatch curves of a battery connected to a distribution network.
3. We will plot the results and get some insights on the economic cost benefits of installing the battery in the test distribution network.
Materials
The workshop is free, and all participants will reading materials and boiler plate code samples before the workshop starts. The code developed by the participants will become their own intellectual property and they can use the outcomes of the workshop any where they see fir.
Pre-requisites:
Some experience with smart grids and modern power distribution systems
Elementary knowledge of Python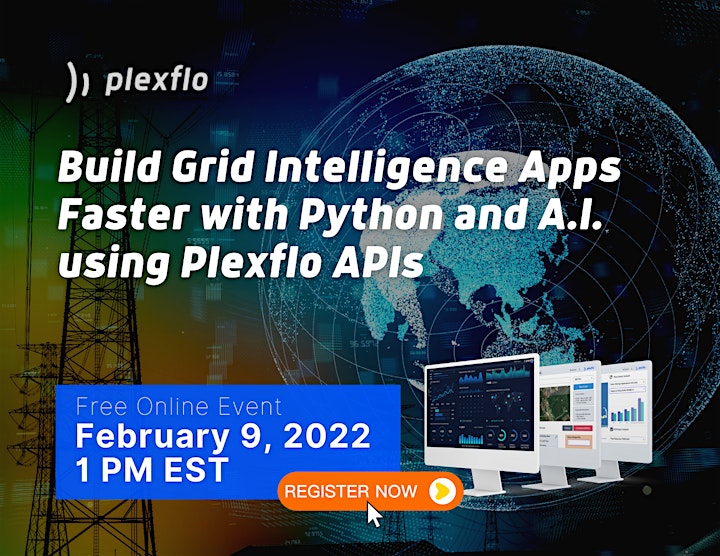 Organizer of Build Grid Intelligence Apps Faster with Python and A.I. using Plexflo APIs