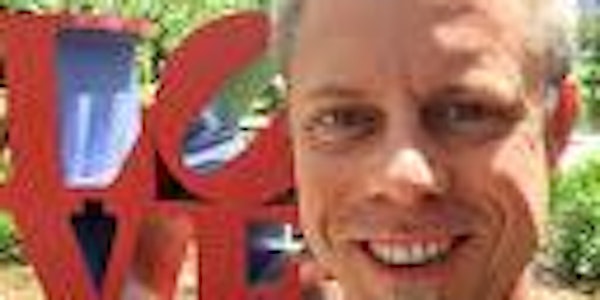 Build Great Teams with the McCarthy Core Protocols: A Pay-What-You-Can Course
When and where
Location
Rackspace 620 Folsome Street San Francisco, CA 94107
Description
Your team
can
be ten times better.
That means your work team
can
get 10x more done, do it with 10x more quality, 10x faster, or with 10x less resources.
In other words,
you
can
be great. Your team
can
be great.
Want to live in greatness? This workshop is your guide. The Core Protocols show
you
how to discover and obtain
what
you
want, on your own, with your friends and family, and with the people
you
work with. Follow these easy recipes to understand and articulate your personal alignment, to connect and align with others, to share vision together, and to make the abundant goodness of the universe yours.
The Core Protocols are the work of Jim and Michele McCarthy. Over the last 20 years, the McCarthys studied hundreds of teams and thousands of students in a laboratory setting, giving each team a work assignment and deadline of one week to deliver a great product. The McCarthys observed the teams and factored out their success patterns. They encoded these success patterns--behavior patterns of successful teams—as 11 repeatable "protocols," easy recipes that we

can

all follow, so we and our teams

can

reproducibly deliver great products on time every time.
Co-facilitator: Michael de la Maza
This is a Pay-What-You-Can course. Pay-What-You-Can agile courses are a gift designed to spread the good word wide and far by making agile skills and knowledge available to all.
Pay-What-You-Can courses:
- Are taught at cost and the cost is fully disclosed.
- Always have an option to pay $0.
- Are a framework that can be used by all course facilitators.
Travel and meals for facilitator: $800
Books for participants ($5.50 each): $55
Round trip Lyft for co-facilitator: $18
Estimated number of paid tickets: 10
Cost per paid ticket: $87.30
All Pay-What-You-Can courses have the option to pay $0. You may pay for the costs of the course ($87.30) or you can pay $0. Eventbrite adds a fee of $5.79 so the total cost of a paid ticket is $93.09.
Note: To keep costs low, no refreshments will be provided. Consider bringing a water bottle and snack.
Questions? Contact Michael de la Maza at 617-575-9707 or michael.delamaza@gmail.com