Buckaroo Bash: How the West Was Won
When and where
Location
Eiteljorg Museum 500 West Washington Street Indianapolis, IN 46204
Refund Policy
Contact the organizer to request a refund.
Description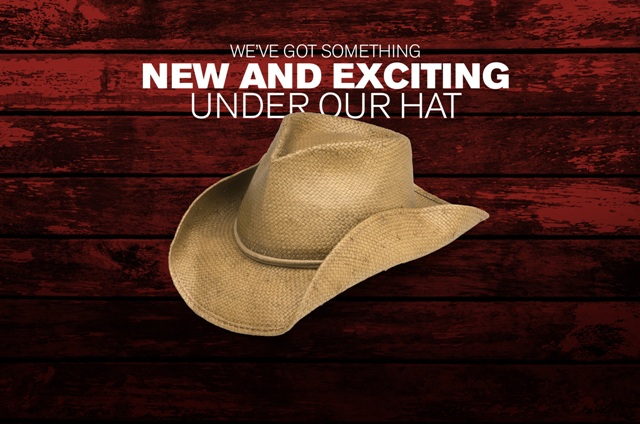 The 18th annual Buckaroo Bash will take place on October 10 at the Eiteljorg Museum.
Proceeds will support educational programming.
This year, the Bash is getting a complete overhaul. Join us for How the West Was Won with an interactive and art-based food and beverage competition featuring some of the best restaurants, caterers and chefs this city has to offer. Bid on some amazing silent auction items (such as Indianapolis Motor Speedway VIP pit and garage passes with a police escort for the 100th Indianapolis 500 Mile Race) using your own cell phone. Try your luck at a wine pull or gift card grab bag and duel and dance the night away to fabulous entertainment from Henle and the Loops.
Ticket prices vary from $500 to $100 per person for the main event and $15 per person for an after party.
Early bidding begins at 6 p.m. with general admission starting at 7 p.m. The after party begins at 9:30 p.m. For further information please call 317/275-1333.
Silent auction information will be listed soon.
Experience the fun in one of four ways!
Ticket information:
Marshals: $500
Enjoy the most prestigious of Bash classifications. Marshals are the exclusive complimentary attendees at this year's Ruby Dinner on October 1 at Amalfi Ristorante Italiano for a food and wine pairing with Chef Mario DiRosa . Eiteljorg Museum President and CEO, John Vanausdall, will dine with you at this exquisite occasion.
Enjoy a multi-course sit-down tasting at the chef's table with corresponding wines. All participants will receive a small gem bag. Is yours the one that holds the genuine ruby? There is only one way to find out.
At Bash, Marshals will be the exclusive judges for the Food is Art competition. Arrive at 6 p.m., utilize complimentary valet parking, be greeted with a specialty cocktail and bid early on silent auction items. While others look for a place to sit, your seat will be reserved.
• Exclusive chef's table tasting and wine pairing at the Ruby Dinner
• Opportunity to speak with the specialty chef at the Ruby Dinner
• Special Marshall nametag ribbon
• Chance to win a ruby at the Ruby Dinner
• Invitation, event and program signage recognition
• Assigned tables
• Early viewing and bidding on silent auction items
• Serve as a judge for the entire Food is Art competition
• Specialty cocktail
• Main event valet parking
• Complimentary food from various local chefs, restaurants and caterers
• Complimentary beverages from local Indiana breweries, wineries and distilleries
• Opportunity to bid on hundreds of silent auction items and packages
• Full admission to an after party
Settlers: $100
Become a settler with purchase of a general admission ticket. After arriving at 7 p.m., enjoy complimentary food and beverages and help decide which food and beverage vendor deserves to win the People's Choice award.
• Complimentary food from various local chefs, restaurants and caterers
• Complimentary beverages from local Indiana breweries, wineries and distilleries
• Serve as a judge for People's Choice selection in the Food is Art competition
• Opportunity to bid on hundreds of silent auction items and packages
• Full admission to an after party
• Complimentary parking in the White River State Park garage
Explorers: $15
Are you just looking to dance? Arrive at 9:30 for an after party and dance the night away. Participate in a chance to bid on remaining silent auction items and a raffle. Snack on complimentary desserts and beverages from various Indiana vendors and dance to some fabulous entertainment.
• Bid on remaining silent auction items after initial closing
• Opportunity to participate in a raffle
• Complimentary desserts and drink tickets
• Full admission to after party
• Complimentary parking in the White River State Park garage