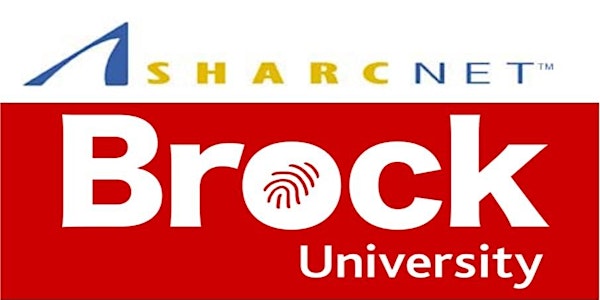 Brock University & SHARCNet: EEG Analysis Workshop
When and where
Location
Brock University 1812 Sir Isaac Brock Way Saint Catharines, ON L2S 3A1 Canada
Refund Policy
Refunds up to 7 days before event
Description
Lectures and hands-on sessions presented by Sid Segalowitz, James Desjardins, and Stefon van Noordt.
This EEG analysis workshop is designed to give researchers who are familiar with ERP projects an opportunity to get hands on experience exploring advanced EEG analysis methods in a collaborative setting. Over the five days of the workshop, we focus on the following topics with the schedule more or less as outlined:
1- Understanding EEG, traditional ERP analysis and components, scoring methods, everyday technical issues in ERP studies, strengths and weaknesses of EEG/ERP technology.
2- ERPs and single trials; Introduction to EEGLAB: ERP processing, artifact detection, ERP visualization (with hands on training).
3- Standardization (BIDS compliance), scripting, pipeline, submitting to a cluster; Independent Component Analysis (ICA), QC, IC labeling (with hands on training).
4- Moving past the time domain: Time-frequency decompositions, ERSPs and inter-trial phase coherence; source estimation (with some hands on training).
5- Robust statistics, STATSLAB & LIMO.
We will reserve time as well for discussion of individual research projects and research designs.
For attendees who would like a Matlab primer prior to this EEG analysis workshop, we recommend working through the Matlab training content made available by Software Carpentry at http://swcarpentry.github.io/matlab-novice-inflammation/.
After registering for the workshop, we will contact you with more details.
Housing: Unfortunately, the university residences will not be available at the time of the workshop. We recommend (among other hotels in town) the Four Points Sheraton, which is a 5-10 minute walk from Brock, and the Old Stone Mill, which is a 5-10 minute drive to Brock.
For more information, write to Dr. Sid Segalowitz at lifespan@brocku.ca
The Brock University & SHARCNet: EEG Analysis Workshop is co-sponsored by the Jack and Nora Walker Centre for Lifespan Development Research, SHARCNet, and the Words in the World SSHRC Partnership project.