Come for the conversations, stay for the party.
About this event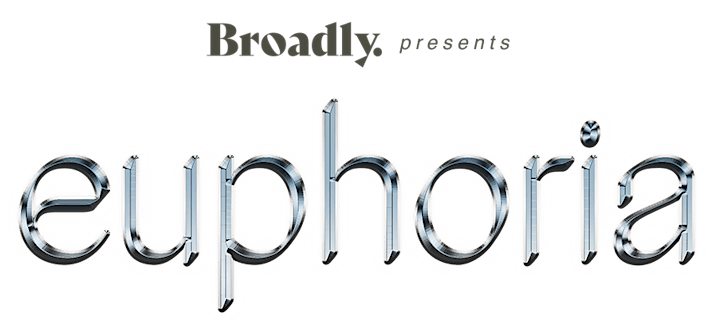 Join Broadly for EUPHORIA, a Trans Day of Visibility celebration focused on the joy of feeling authentically seen. Come in the afternoon for photo booths, a fair of trans-centered businesses, an interactive installation highlighting trans history, a reading with author and artist Rin Kim, and a conversation with Alok, Tyler Ford, and Tourmaline. Then stay for a dance party with bounce music icon Big Freedia, House of LaBeija, and Discwoman's br0nz3_g0dd3ss.
This event is for everyone, but it's especially for trans and non-binary people—so, if you are a member of the community and can't afford a ticket, please email experiences@vice.com. While we can't guarantee admission for everyone who reaches out, we will do our best to accommodate everyone we can.
If you would like to contribute to Broadly's pool of tickets reserved for members of the trans and gender nonconforming community in financial need, please select the "Sponsor an Attendee" among the ticket options.
THE PROGRAM:
Afternoon Session (All Ages, 4 PM - 8 PM)
4 PM - Fair of trans-centered businesses and organizations and interactive installation highlighting trans history opens. Note that the vendor fair closes at 7 p.m.

A/C Space
BlackTransTV
Callen-Lorde
Fluide
GenderFail
Hetrick-Martin Institute
Domina Jia
Posture Magazine
The Phluid Project
Rin Kim
Stuzo Clothing
Style is Freedom
they4pay
5 PM - Reading with author and artist Rin Kim
6 PM - Conversation with Alok, Tyler Ford, and Tourmaline, moderated by Diana Tourjee
7 PM - Cocktail hour
Evening Session (21+, Doors 7 PM. Show 8 PM)
DJ set by br0nz3_g0dd3ss
Dance performance by House of Labeija
Headliner performance by bounce music icon Big Freedia
All Day
Photo moments
Food & drinks for purchase from Mekelburg's
Complimentary pickles at the bar
ABOUT THE PERFORMERS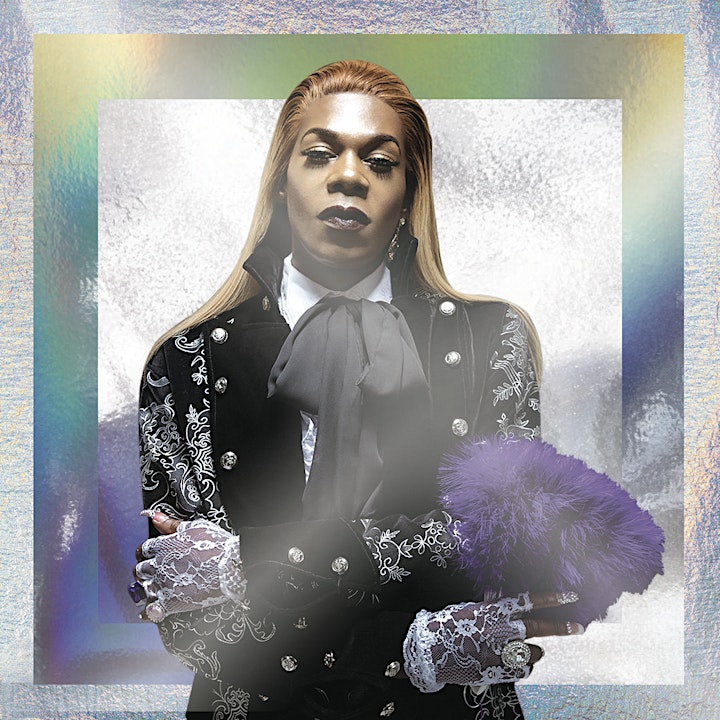 Big Freedia, known as the Queen of Bounce, is a New Orleans-based rapper and ambassador of Bounce music. After dominating the New Orleans club scene for over a decade, Big Freedia is now bringing the Bounce movement to a world-wide stage with her hit reality show, B ig Freedia Bounces Back on Fuse TV. The weekly docu-series, now in its sixth season, follows the life of a choirboy turned Bounce rapper and remains the highest rated original series on the network.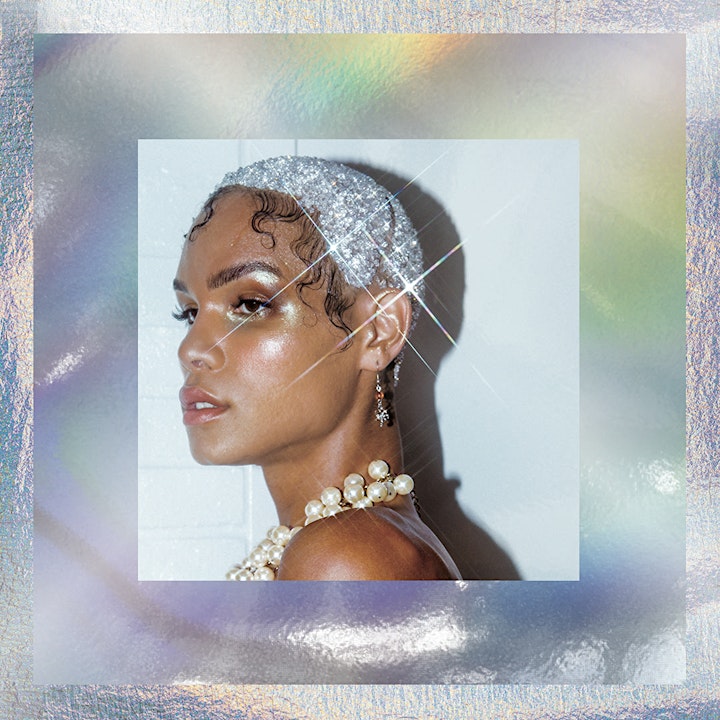 br0nz3_g0dd3ss is an artist driven by work that uplifts marginalized folks like herself, work that challenges & questions everything, and the power of love. With her unexpected blends and hypnotizing beats, her sets are sure to transport you to a new world where ass-shaking is synonymous to breathing. Through her work in fashion, music and art, she aims to highlight the beauty-in-between that trans & non-binary folks represent in the hopes of emphasizing that which connects us all.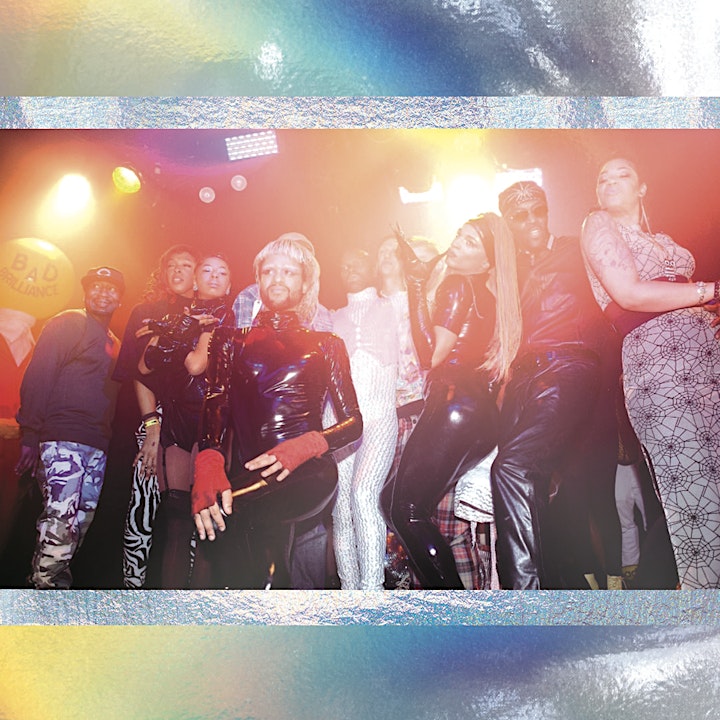 The Legendary Sunshine House of La'Beija is one of the oldest houses in the ballroom community today. In fact, it is the very first house ever started. It was founded between the years of 1950 and 1967 when a group of fab femme queens and drag queens got together and decided to walk what they called pageants, since the white pageant world was not kind to the queens of color.
ABOUT THE PANEL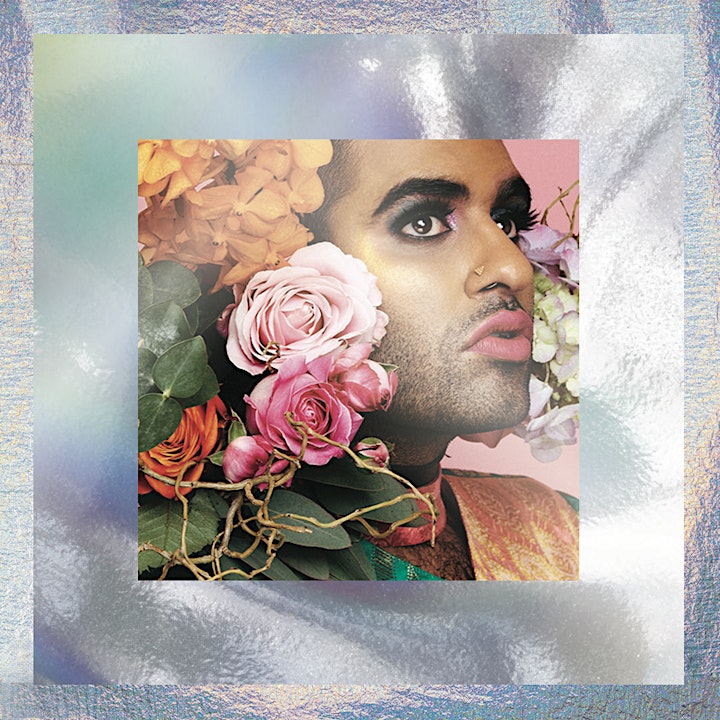 ALOK (they/them) is a gender non-conforming performance writer & performance artist. Their eclectic style and poetic challenge to the gender binary have been internationally renowned. They were recently the youngest recipient of the Live Works Performance Act Award granted to ten performance artists across the world. In 2017 they released their inaugural poetry chapbook FEMME IN PUBLIC. They have been featured on HBO, MTV, The Guardian, National Geographic, The New York Times, and The New Yorker and have presented their work at 400 venues in more than 40 countries.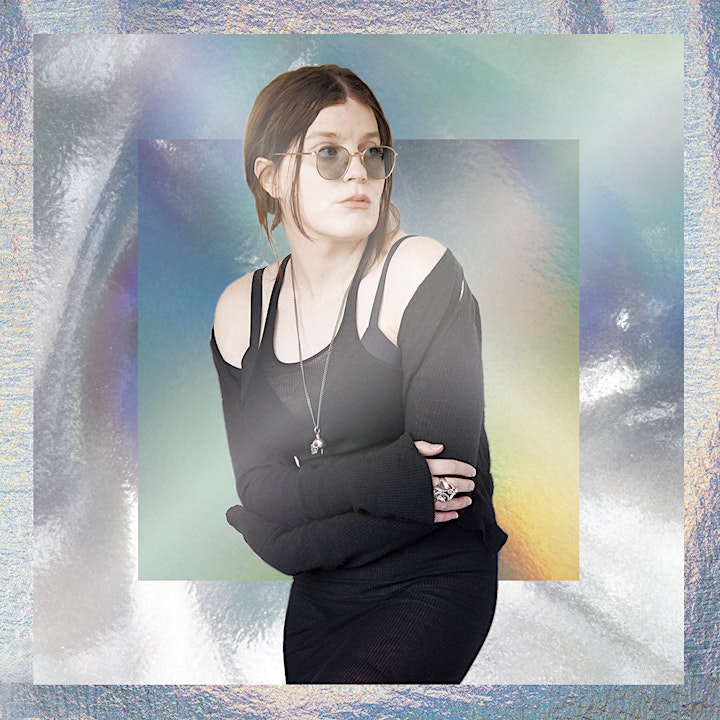 Diana Tourjee (Moderator) is a GLAAD award-winning journalist, covering gender, culture, and crime. She is a staff writer at Vice Media, and her work has been featured in Time Magazine, DAZED Magazine, VICE Magazine, Aperture Magazine, V Magazine, Garage Magazine, CR Men's Book, Buzzfeed, Dazed Digital, The Huffington Post, and The Village Voice.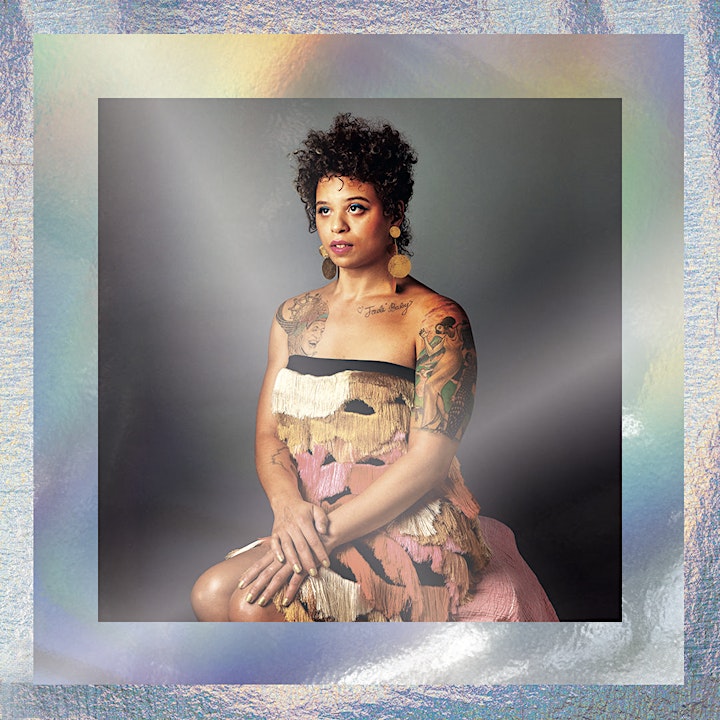 Tourmaline is an award-winning artist and filmmaker. Her work includes Atlantic is a Sea of Bones, The Personal Things, Lost in the Music, and Happy Birthday Marsha! She is an editor of Trap Door, an anthology on trans cultural production (New Museum & MIT Press). She most recently appeared on the cover of Out Magazine with Stonewall elder Miss Major. Her newest film Salacia set in the free black community Seneca Village follows the black trans outlaw Mary Jones and will premiere and run on loop at both the High Line and Brooklyn Museum in May.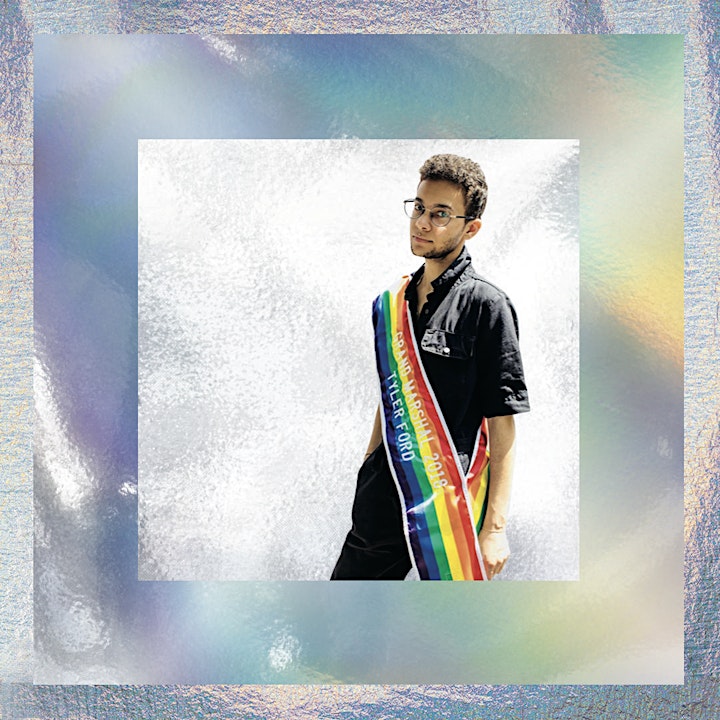 Tyler Ford is an editor and award-winning nonbinary advocate whose creative and critical writing on queer and trans identity inspires, comforts, and challenges a diverse spectrum of audiences. Tyler is the former deputy editor of Condé Nast's them., and was a Grand Marshal of NYC Pride 2018.
ABOUT THE VENDORS
A/C SPACE is a genderless streetwear line made with reclaimed fabric. We take materials that would otherwise be destined for landfills and repurpose it. Each piece is made locally in New York City. A/C SPACE represents an inclusive space where all individuals can celebrate their identities and backgrounds. (IG: @theacspace)
BlackTransTV (BTTV) is a digital media platform created to inform, inspire and uplift all people to be their best selves in particular black and brown people of trans and gender non-conforming experience. Since 2017 BTTV has served as a vital resource to help educate people on the black trans experience. On the daily you can find information that isn't broadcast in major media outlets that pertain to both the black community and the trans experience via our Instagram. BTTV debuts weekly videos on their Youtube channel as well that discuss toxic masculinity, how to build your confidence while being a human of trans experience, the importance of self love/care, top surgery tips, hot topics and more. BTTV's first core pillar is SELF LOVE and second is UNITY. We know that all humans are created equal and should be treated as such and we are #WarriorsCreatingHistory every single day to ensure that for all. (IG: @blacktranstv)
Callen-Lorde is the global leader in LGBTQ healthcare. Since the days of Stonewall, we have been transforming lives in LGBTQ communities through excellent comprehensive care, provided free of judgment and regardless of ability to pay. In addition, we are continuously pioneering research, advocacy and education to drive positive change around the world, because we believe healthcare is a human right. (IG: @callenlorde)
Domina Jia is a Korean-American multidisciplinary visual artist, gallerist, writer, and performer from Aiea, Hawaii. Jin is a passionate advocate for trans rights. They organize in their community with No Flowers, a NYC-based queer punk collective, and Disclaimer, a non-commercial gallery & arts organization with a focus on accessibility and representation for marginalized people in the art world. Jin also works in the tattoo and body piercing industry in New York City, and is a BDSM enthusiast. Jin is a School of Visual Arts alumni, having earned their BFA in Visual and Critical Studies. (IG: @dominajia)
Fluide is a collection of colorful, cruelty-free makeup for all gender expressions, gender identities and skin tones. Fluide was created with the belief that makeup is a tool of transformation and a powerful means of self-actualization. (IG: @fluidebeauty)
GenderFail is a publishing and programming initiative that seeks to encourage projects that foster an intersectional queer subjectivity.enderFail is fueled by the messiness of collaboration, education, and community to continue to push our goals of failing forward. (IG: @genderfail)
Hetrick-Martin Institute (HMI) believes all young people, regardless of sexual orientation or identity, deserve a safe and supportive environment in which to achieve their full potential. We create this environment for lesbian, gay, bisexual, transgender and questioning (LGBTQ) youth between the ages of 13 and 24, and their families. Through a comprehensive package of direct services and referrals, HMI fosters healthy youth development, promotes excellence in the delivery of youth services, and uses its expertise to create innovative programs that other organizations may use as models.
Posture Magazine is a magazine, membership community, and full service creative studio comprised of women, people of color, and LGBTQ+ talent. Our mission is to expand diversity in media, communications, and advertising." (IG: @posturemag)
Rin Kim, born in 1997 in Watertown, New York; is a mutli-diciplinary chimera, demi, hydra, mutt, graphic designer, filmmaker, alchemist, performance artist, writer, and yong working around non-binary mythologies, ritual storytelling, and fantasy. Their work is a hyperfocused movements of a particular upheaval, an ongoing irruption that re-arranges every assumption of the equivalence of subjectivity and identity. Call them: they / him / Rin / or nothing
"Blood, Marrow, Oolong, Ivory" is a bow. My lips are the arrows. I pour plum wine over paper and lick the pages until I am drunk on the substance. This publication is about sleeping with grief and waking up with pleasure. This publication is an orchid door. This publication is an annihilation of ritual. This publication is an altar. This publication is about when I awoke a fish and they took off my scales by the riverbed. This publication is about my mother, about my chest, about god, about power, about vulnerability. I want you to read it and I want you to taste the ingredients when they serve me fresh, hot, on a jade slab: blood, marrow, oolong, ivory.
STUZO CLOTHING started in 2010 by Stoney Michelli & Uzo Ejikeme. Although based in Los Angeles, their hearts beat to the drums of the big city of New York! Our mission is to create a space in the fashion world where all are welcome without judgment. Stuzo Clothing is a genderless clothing company designed to invoke thought and emotion. Our brand is for the non-conforming and bold at heart. Our pieces are unisex or gender free as we prefer to call them because clothes don't have any organs last time we checked. We are inspired by love, people and life. Whatever shape or form you choose to exist in, we celebrate that!
Celebrities such as Ruby Rose (Orange is the New Black), comedians Gina Yashere (Conan O'Brien, Def Comedy Jam) & Tiffany Haddish (Girls Trip), Coco & Breezy, Lena Waithe (Master of None), Jada Pinkett Smith, and Spike Lee are some of the many that's been known to rock their crowns. Wearing STUZO is like deciding what to wear with your crown today, what will you choose (IG: @stuzoclothing)
Style is Freedom
TONI BRANSON a native of Prince Georges County, MD is the Founder & CEO of STYLE IS FREEDOM, a Genderless Lifestyle Brand she created in 2008 to celebrate and liberate the TOMBOI Culture. TONI's passion for bringing the genderless movement to the forefront of fashion runs deep as her journey as a TOMBOI and open Lesbian has been tough at times. Mostly due to being constantly judged by her wardrobe and the negative perception that surrounds female masculinity. It is TONI's mission to change this narrative and encourage everyone to let their style be there freedom and no longer allow past traditions to rule or their present or future. Gender is fluid and so is clothing! TONI resides in Brooklyn, NY where she continues to build her brand and also focus on her filmmaking career. (IG: @styleisfreedom)
they4pay is a non-binary creative collective and purveyor of fine trans goods. (IG: @they4pay.club)
The Phluid Project exists to empower individuals to be themselves. To express themselves openly, without judgement or fear - only freedom. (IG: @thephluidproject)