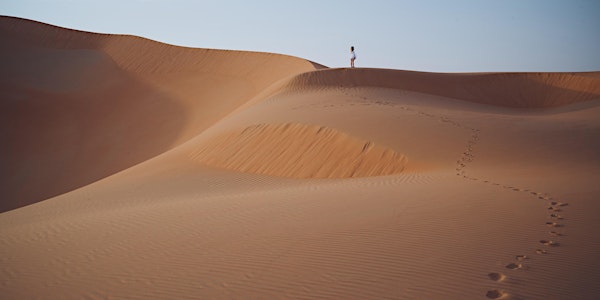 BROAD STROKES II
Please join Leica Gallery LA for Broad Strokes II featuring works by Kathryn Boyd Brolin, Jaimie Johnson, Madison Krieger and Lisa McCord.
When and where
Location
Leica Gallery Los Angeles 8783 Beverly Blvd. West Hollywood, CA 90048
About this event
Broad Strokes II is Leica Gallery L.A.'s second show featuring some of our amazing Leica women photographers.
As the title suggests, this show covers a wide scope of subjects and areas - from1970's Arkansas, to the Arabian sand dunes, to children who live the nomadic, Irish caravan lifestyle.
Broad Strokes II promises to have exquisite imagery for every photography-loving eye.
Cocktails served by BTL SVC.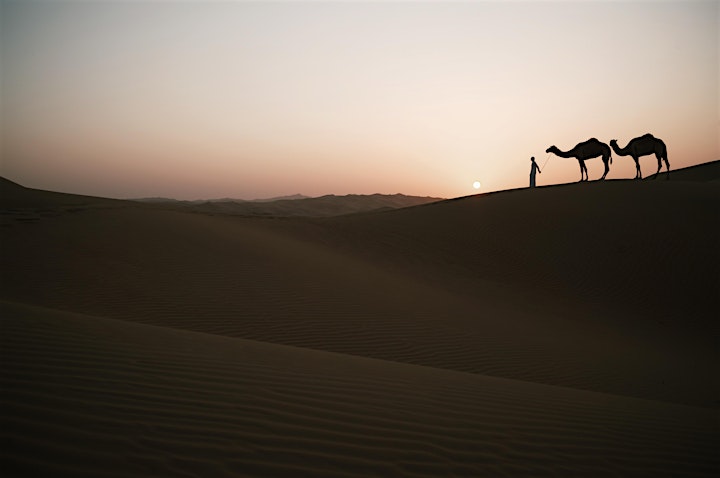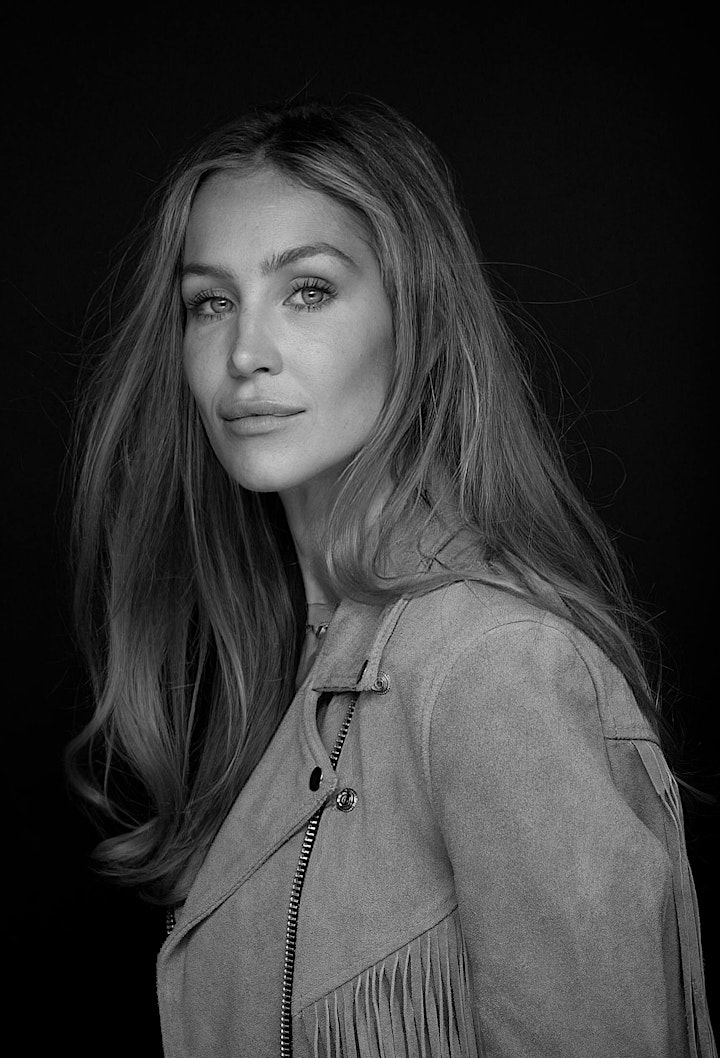 KATHRYN BOYD BROLIN
THE DESERT IS A WOMAN
I have never had a difficult time writing an artist statement, but this particular effort eludes me. I keep wanting to draw the connection between a sense of melancholy or longing and the desperate expanse of the desert. I keep wanting to comment on the feminine energy I feel vibrating off the sand, the rolling dunes in their feminine likeness. The sand skates across the surface of them like us on the earth during our short time here. The way the wind pools and cyclones in the ears before bouncing off the eardrum; particles drifting into every opportunity of space; the sand taking on every shade of orange, red, yellow, even blue before nightfall overwhelms it and the baby gazelles come out sprinting toward their mothers and camels lazily wait for their next instruction. Or across the world in a stateside desert the sand blinding white, coaxing me to walk forward into the abyss; the long forgotten end of it too far to wander to or the one so close to my home in the West - It calls to me and I greet it with a "knowing" like an old friend that knows all your secrets and smiles at your homecoming like a warm summer sunrise.
So, I suppose it is less about the display of a photograph to urge you to feel something than it is my display of the memories I hold in which my soul had craved hearing the secrets the desert might whisper to me; when I wanted the exposure to it in some way so as to stay tethered to that dreaming, hypnotic state it evokes. Walking endless stretches of rippled dunes at times with others and most times alone, I took moments to capture the sand in looking how I was feeling; like the dunes took the form of my heart or the other way around; it's unapologetic depiction of how furiously life can ebb and flow. I admire it, envy it and run towards it while also being completely and utterly afraid of it all at once. Maybe this is, in essence, my leaning into a pervasive vulnerability I am becoming more fond of as the years come.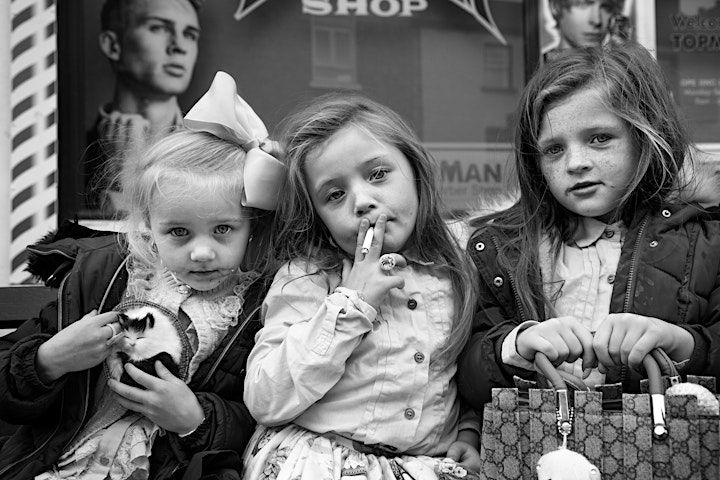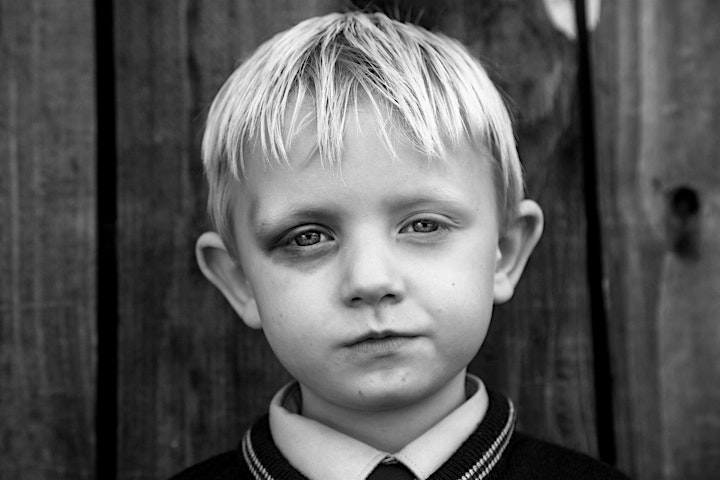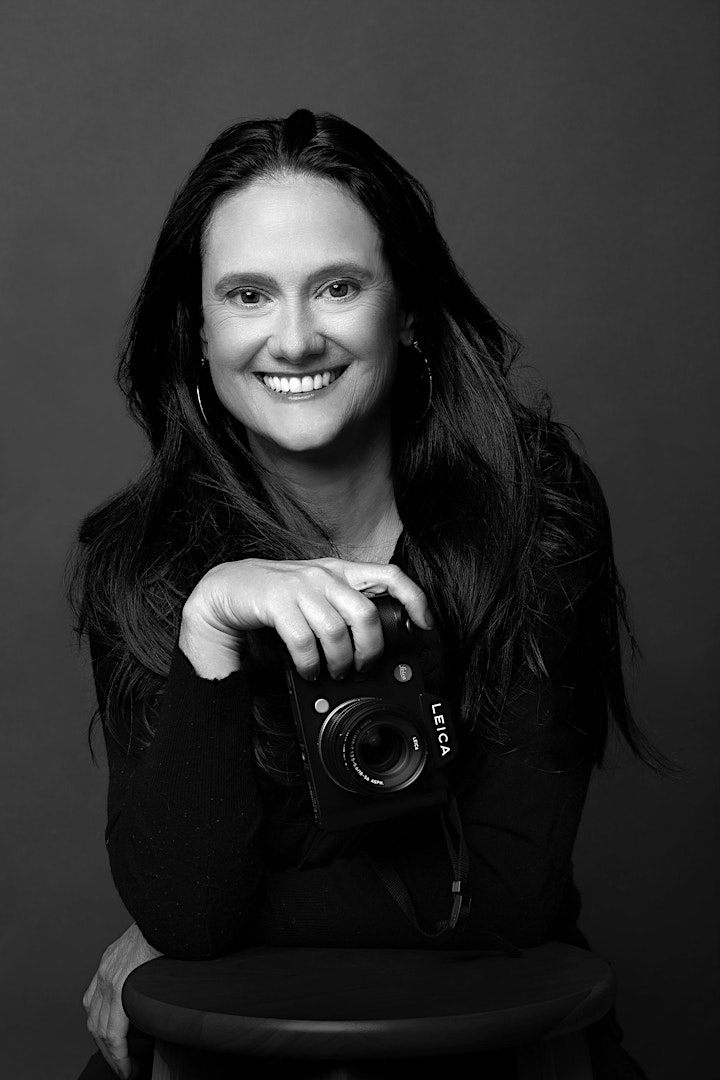 JAMIE JOHNSON
GROWING UP TRAVELLING
I have spent my entire career photographing children all over the world. The last several years I have focused my eyes on the Irish Travellers that live in caravans on the side of the road or in open fields throughout Ireland.
The Traveller community is an Irish nomadic indigenous ethnic minority. There is no recorded date as to when Travellers first came to Ireland. This is lost to history, but Travellers have been recorded to exist in Ireland as far back as history is recorded. Even with their great history they live as outsiders to society and face unbelievable racism growing up. As a mother of two daughters, I became so interested in the culture and traditions and lives of these children. I have spent many years traveling back and forth to Ireland to document these incredible children.
Unlike most children they are unable to refer to a history book to learn about their ancestors, a part of this journey was being able to document an era that is so different to any other I have photographed. It is one that is and will always be rapidly changing, every time I visit it is a whole different world yet with the relationships, I have been lucky enough to make, it seems to feel like I never left. I am exponentially grateful to the young people documented and that I have encountered over my years. It is with an honest heart I hope to show that these beautiful children who have great hopes and goals and work every day to reach their dreams no matter how hard they must fight racisms and stereotypes placed on them for centuries. A child is an innocent, happy, precious part of the world that should be loved and accepted and encouraged no matter where or how they live.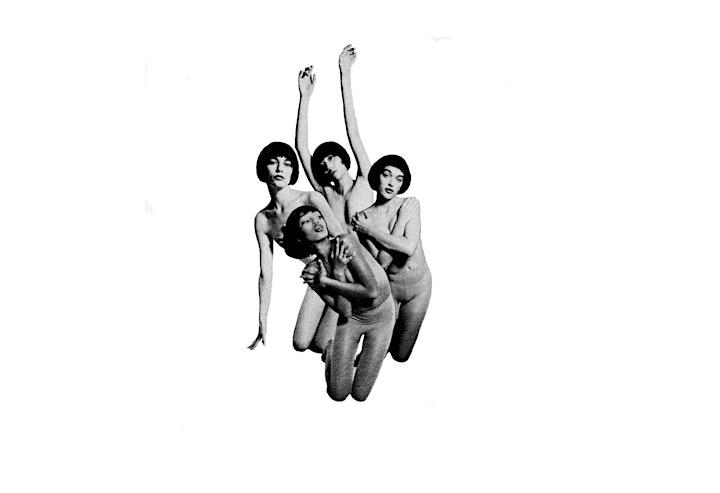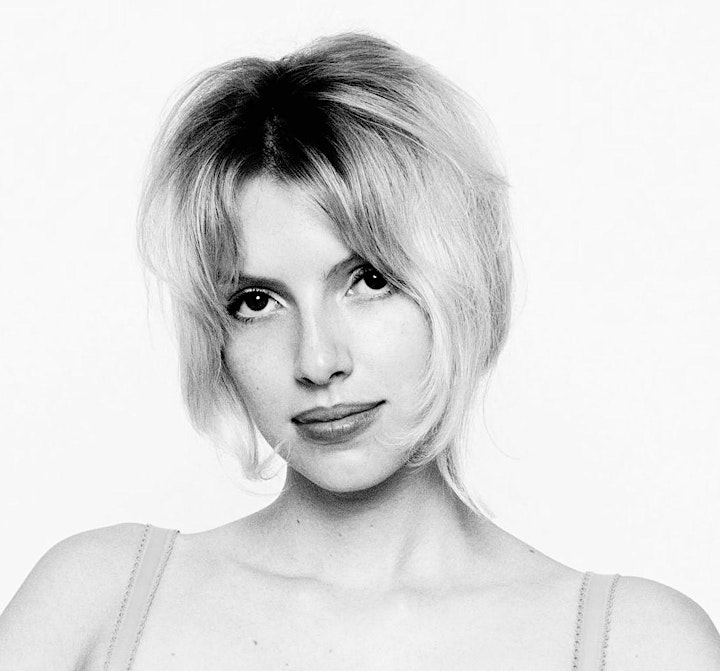 MADISON KRIEGER
#?@&*$!
#?@&*$! exhibits a series of stylized portraits inspired by 1960's exploitationfilms, cartoons & the dark feminine. Rage, chaos, transformation, expletives, andviolence – a side of femininity that has been suppressed by modern patriarchalstandards, shamed and deemed, 'unladylike' - the divine feminine as a stick ofdynamite and a bag of cash.I began shooting photos in my early teens in Los Angeles, storytelling through astill image while exploring the themes of visual satire and sexual duality. Myworld is driven by the semiotics of composition and design. A vision of black &white - graphic and fictional.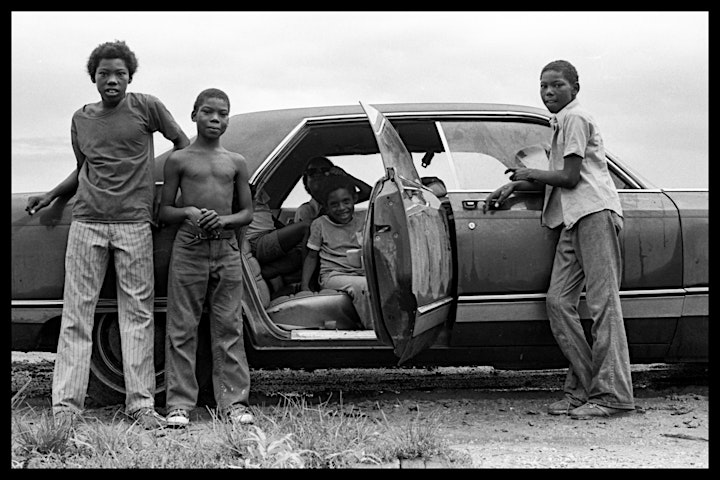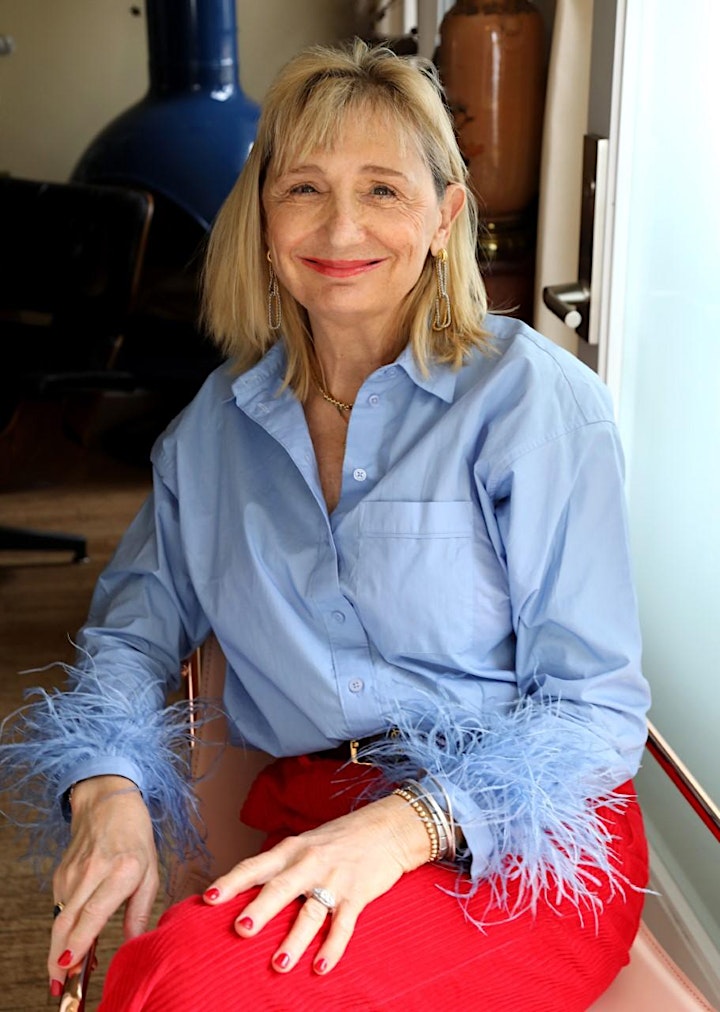 LISA McCORD
ROTAN SWITCH
I began documenting life on my grandparents' cotton farm in 1978 when I was twenty-one. After forty years, I have come to realize all my photographs taken here are explorations of home, an idea that remains firmly rooted in the Arkansas land and people. I've also come to realize that the place I call home is not perfect. Rotan Switch takes its name from the community's central landmark - the railroad switch where farmers loaded their cotton bales onto trains headed out of the Delta. Although it hasn't been used in years, it remains a potent symbol of the complex intersections of industry and agriculture, of race and injustice.
I realize the photographs are complicated when seen in the context of the socio-economic structures of the rural South. Although the subjects are family to me, as a white photographer and the granddaughter of a farm owner, my photographs of the Black community implicate my own role in reinforcing these power structures. Rotan Switch tells the story of the Arkansas Delta's culture through the lens of personal experience. It seeks to paint a fuller picture of a place with a complicated history that cannot be left unacknowledged if the project hopes to create a genuine empathetic encounter between the viewer and the subjects.