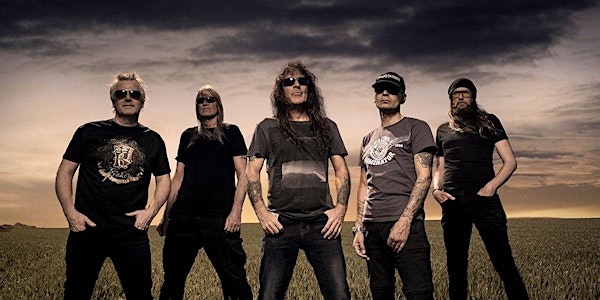 British Lion
British Lion and Picture Books appearing at The Rock Box in San Antonio
When and where
Location
The Rock Box 1223 E Houston San Antonio, TX 78205
Performers
Headliners
Steve Harris - British Lion
About this event
Every ticket for this show includes a digital download of British Lion's forthcoming album. You will receive an email with more details about this offer approximately 7 days after your purchase. Offer not valid on resale tickets.
British Lion is Steve Harris' first-ever side project. Their eponymous 10 song debut album was released in 2012 and pronounced both "brilliant" and "a big hearted ferocious triumph" by the music press who also commented that although it's stamped with Steve's inimitable style, it's also very different to Iron Maiden so fans will be in for a whole new experience seeing and hearing the songs live. The band has been touring clubs across the UK and Europe every year since, plus a highly successful show at the start of 2018 onboard the Monsters Of Rock Cruise, a 5-day annual floating music festival around the Caribbean islands.
This prompted some dates in Canada later that year, with fellow rockers Coney Hatch joining them as special guests. Extending the tour into the U.S at that time had not been possible so British Lion rounded up the year by heading into South America and finishing up in Japan.
The band will be playing a short run of UK club dates in December this year. Their second album is due for release in early 2020.
British Lion are:
Richard Taylor – vocalist
David Hawkins - guitar
Grahame Leslie – guitar
Steve Harris – bass & keyboards
Simon Dawson - drums
According to Harris, the decision to embark upon his first-ever side-project was strictly down to the raw talent of the musicians involved.
"It's taken years for this to come together," he says. "Originally vocalist Richard Taylor and guitarist Grahame Leslie sent me a tape – that should show you how long ago this was. I was just impressed and decided to help them a bit and it went from there. I thought the songs were so strong it'd be a crime if it they didn't see the light of day."
Steve Harris - British Lion