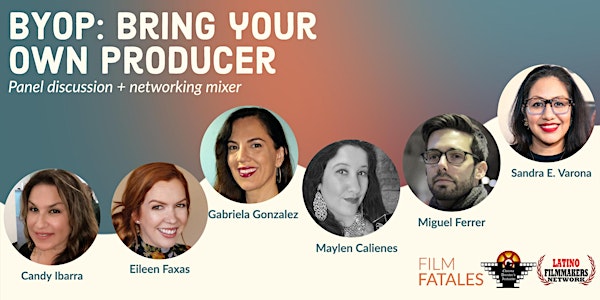 Bring Your Own Producer
You're invited to a virtual panel and networking mixer!
Refund Policy
Refunds up to 1 day before event
Eventbrite's fee is nonrefundable.
About this event
Film Fatales, Latino Filmmakers Network, and Chicana Director's Initiative invite to a virtual panel discussion and networking mixer for filmmakers of all backgrounds.
We will begin with a panel discussion with Candy Ibarra (Forward Motion Entertainment), Gabriela Gonzalez (Words Unspoken), Maylen Calienes (The Three Bilinguals), Miguel Ferrer (Multi Studios), and Sandra Varona (Shine) moderated by Eileen Faxas. Afterwards, we will divide up into smaller discussion circles for intimate conversations based on a series of guided prompts.
Hear from seasoned producers about what they do, how they do it, and what they're looking for. Mix and mingle with other directors and producers to spark connections that will turn into meaningful creative relationships.
We invite all participants to fill out this Skill Share Form in advance. Responses will be shared during the mixer.
This private event will be a fully interactive session. Capacity is limited. The session will not be recorded to create a safer space for participation. Plan to show up as fully as if we were together in person. See you soon!

Upon arrival, you will be placed in a waiting room until the event begins. Plan to log in a few minutes early to check your tech to make sure you don't miss anything. Please mute your audio and adjust the lighting in your space so other participants can see your face.
We are committed to creating a safe space where filmmakers can gather and support one another. Please conduct yourself as if you were at an in-person professional networking event. Be respectful to other participants. Do not screenshot, record, or take notes without consent. Avoid assuming people's needs, gender identities, and/or backgrounds. Creating an inclusive space requires acknowledging existing power dynamics. If you are from a dominant or privileged identity please practice making space, through listening, unseating yourself, and passing the mic. If you are from a historically marginalized group, please practice taking up space, sharing your ideas, and raising your voice.
Please contact us with any questions. Thanks for joining us!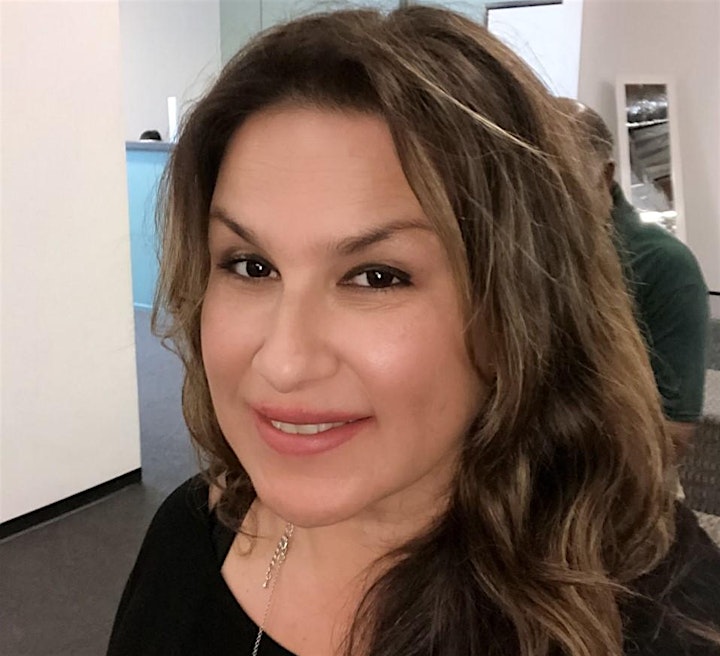 Candy Ibarra is a Mexican-American award-winning Producer, Actress, Singer and Activist. She has had over 20 years of success in collaboration with Paramount Pictures, Telemundo, Televisa and Univision amongst others in the entertainment industry . As Co-Founder of Forward Motion Entertainment, she is proud to continue working to make a change with a diverse award- winning slate featuring BIPOC content . She is honored to be a member of Academy of Arts and Television Sciences, Film Independent, Women in Film and Producers Guild of America. She is also an alumnus of PGA's master of diversity program and UCLA's Producer Program.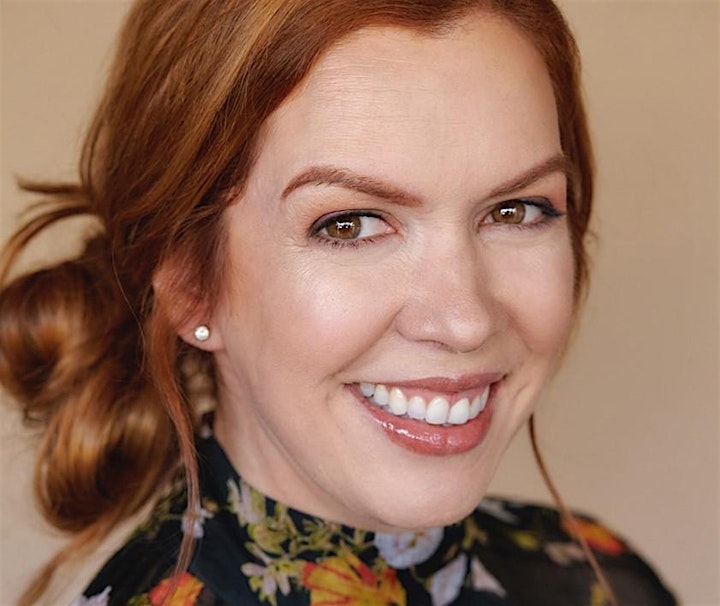 Eileen Faxas is an Emmy Award-winning reporter turned performer/writer, with credits that include a Broadway musical tour, a Paris theatrical premiere, TV/Film roles, and her favorite part...being a YouTuber for children inspiring them to read books and dream big. She's Cuban American and a proud member of Latino Filmmakers Network.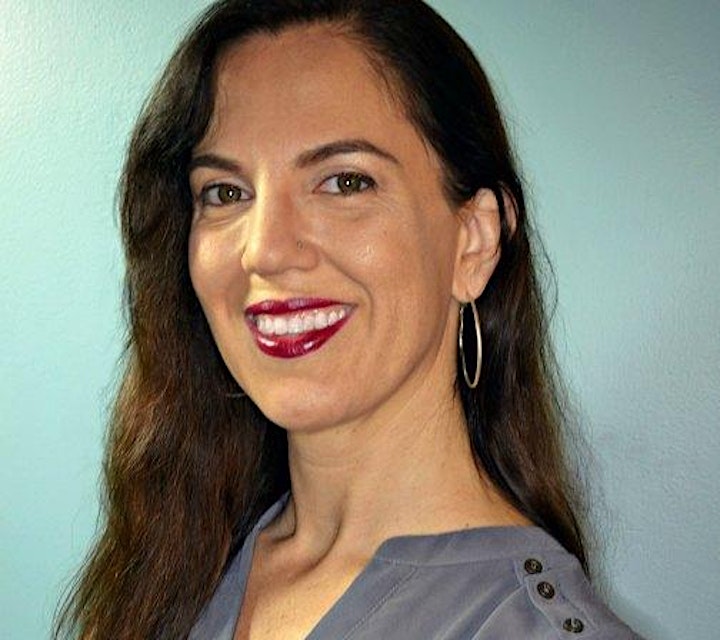 Gabriela Gonzalez, a Cuban-American producer originally from Miami, moved to LA in 2008 to earn her MFA from the American Film Institute's Producing Program. As a creative producer, she strives to produce projects with underrepresented filmmakers that move the world towards empathy. Some of her credits include line-producing Annie Clark's (aka Grammy winner St. Vincent) and Roxanne Benjamin's segments in XX ANTHOLOGY, the first horror anthology written and directed by women (which premiered at the 2017 Sundance Film Festival). She line-produced LEIMERT PARK, a digital series for MACRO which also premiered at the 2018 Sundance Film Festival and is currently streaming on BET+. In 2020, Gabriela served as the line producer for the documentary feature ON THE DIVIDE, now premiering at TriBeCa Film Festival and also as the field producer on the GLAAD-nominated documentary series EQUAL (HBOMAX) about the history of the LGBTQ+ movement. In addition to Sundance & TriBeCa, some of her other projects have screened at festivals such as AFI Fest, Cinequest, HBO/BET's Urbanworld, and OUTFEST among others. Gabriela is an alum of Film Independent's Project Involve (2013), and the PGA's Master Workshop in Diversity (2019).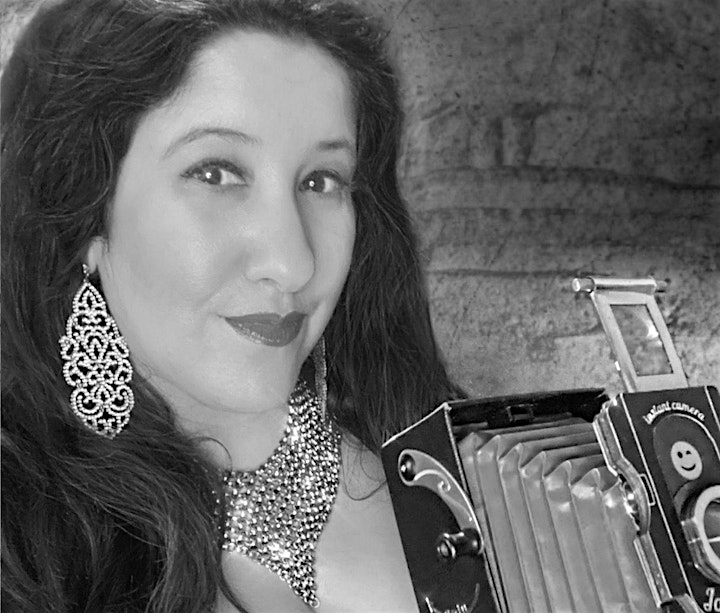 Maylen Calienes is an award-winning producer, filmmaker and founder of Latino Filmmakers Network. She was born in Cuba and raised in Miami, FL where her career began in writing, directing and acting for theatre. She later moved to Los Angeles, CA where she started filmmaking. Maylen has written, directed and produced several films which have played in some of the top film festivals. A movie she executive produced, "Esta Es Tu Cuba," is the winner of a Student Academy Award, Directors Guild Award, Emmy Award and it is currently streaming on HBO. Her award winning "The Three Bilinguals" which she wrote and directed is getting both domestic & international attention and her web series "Bro's" is streaming at Que Eye TV. Two of her short films "Esta Es Tu Cuba" & "And The Brave Shall Rise" have been Oscar contenders. She is the founder of the Latino Filmmakers Network which made its debut at the 2015 Sundance Film Festival. Maylen has been a big advocate of diversity and inclusion in the entertainment industry for many years and a voice for the Latinx community. She produces the New Normal Reading Series in Hollywood & Atlanta which is an evening of live music, standup comedy and stage readings by emerging artists of color. Maylen has joined forces with a talented producer and filmmaker Miguel Ferrer and together they have joined forces to create Multi Studios, a long and short form content film studio that specializes in commercially viable and diverse stories that have an impactful and lasting social message.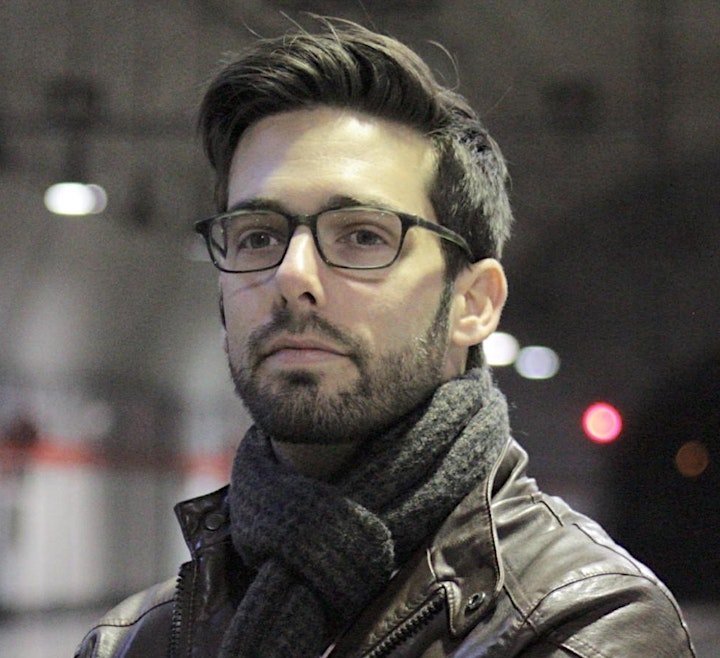 Miguel Ferrer is an award-winning filmmaker and producer who has directed and produced Superbowl and national campaigns in both the North American and Hispanic markets, for clients such as NBC Universal, Pepsico, Ford, and Cadillac. Miguel's experimental short Culpa, shot right before the pandemic, has been an official selection at over 15 festivals, garnering finalist accolades as well as Best Actor win for lead Daniel Hernandez. A former National Geographic cameraman and Warner Bros. TV Post Supervisor, Miguel has also written, produced, and directed over 50 music videos for Sony Music, Universal Music, Warners Music Group, and independent artists. His videos have reached the top of the Billboard charts and have garnered millions of hits on YouTube. Miguel's unique experience has helped him achieve a signature cinematic aesthetic and made him one the most sought-after filmmakers in the Latin-American market. A graduate of the University of Miami, Miguel relocated to the United States as a teenager from his native Venezuela, where he displayed his creative passion for cinema at an early age. Miguel Ferrer has joined forces with award winning producer Maylen Calienes and together they have joined forces to create Multi Studios, a long and short form content film studio that specializes in commercially viable and diverse stories that have an impactful and lasting social message.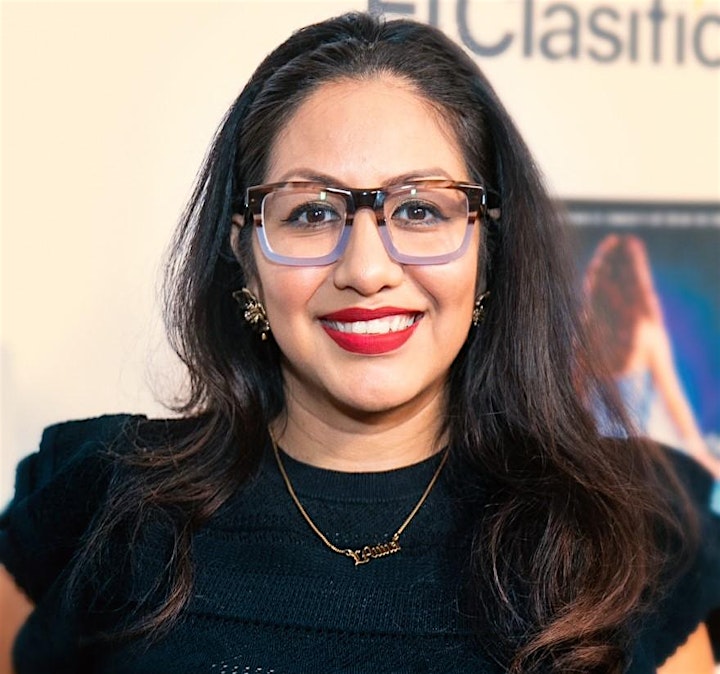 Sandra E. Varona is a Los Angeles based producer with over 15 years of experience. She has worked as Producer, UPM, and Line Producer for some of the most recognized MCNs and TV networks such as: Maker/Disney, POPSUGAR, Mitú, Revolt and Hartland Productions. Other undertakings include her credits on several film features, a range of short films, music videos, web series pilots and digital commercials like her most recent Out Of Home campaign for 19 Crimes & Snoop Dogg. Her latest feature film, SHINE, won the best feature audience award at Urbanworld Film Festival and as a result was released theatrically in over 600 theaters across the United States. Varona's personal mission is to hire more people of color, LGBTQ and women in entertainment. That is one reason why she founded Film Gals, a community that uplifts, promotes and showcases the talents of female-identifying filmmakers.
FREQUENTLY ASKED QUESTIONS:
Who is participating?
This is a private mixer for members of Film Fatales, Chinana Director's Initiative and Latino Filmmakers Network. Filmmakers of all genders, ethnicities, disabilities, and backgrounds are welcome to attend.
Will this be recorded?
This session will not be recorded to create a safer space for active participation.
Will I need to turn my camera on?
Everyone is invited to be on screen for the breakout sessions.
Is this mixer kid friendly?
Yes, we strive to create a safe safe for parents in all capacities.
When will I receive the link to join?
You will receive the registration link to join the Zoom call the day of the event. Thanks!

Film Fatales is a non profit arts organization which advocates for parity in the film industry and supports an inclusive community of over a thousand feature film and television directors of all marginalized genders. We raise the visibility of marginalized directors and expand the talent pool for decision makers looking to work with underrepresented voices.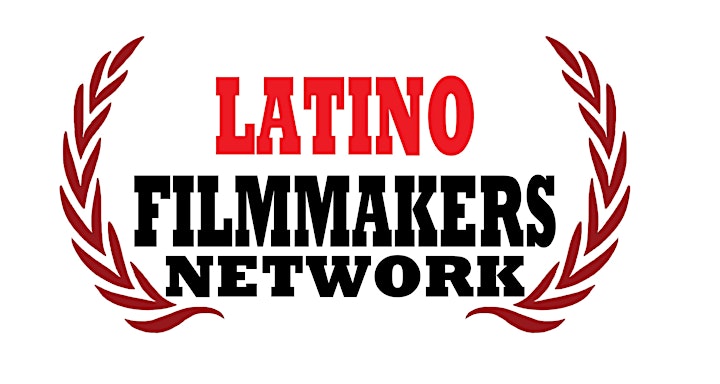 Latino Filmmakers Network's mission is to connect, inspire, educate and create opportunities for Latinos while promoting diversity and inclusion in the entertainment industry by bridging the gap within the community to unite and present a powerful LatinX voice.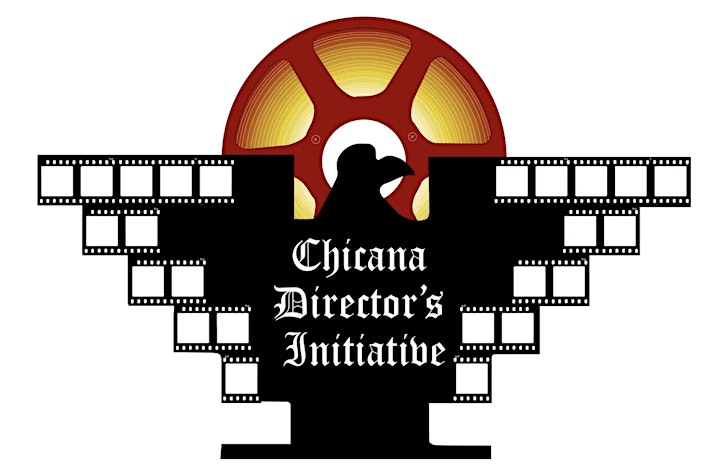 The mission of Chicana Director's Initiative is to create a solid foundation of Latina Directors and Latina DPs and successfully immerse the members into sustainable careers in the entertainment industry with fair representation and equal pay.
Film Fatales organizes panel discussions, educational workshops and networking mixers focused on amplifying marginalized voices in film and television. Capacity is limited. The session will be recorded for those unable to participate in the live program. Your participation constitutes your consent to being photographed during the event and to Film Fatales sharing those recordings and photos with the world. Please contact us if you require an accessible accommodation.