Brian Yu of Quake Lab, Stanford University

Tuesday, March 20, 2018 from 11:30 AM to 1:00 PM (PDT)
Event Details
San Francisco Bay Area IEEE Nanotechnology Council
           2017 & 2014 Nanotechnology Council Outstanding Chapter (world-wide)                 2016 & 2014 IEEE Outstanding Chapter (USA)    
http://sites.ieee.org/sfbanano
April 26 - Save the Date ! A full day event.
International Invitational Symposium: Nanomaterials & Nanocomposites: Processing, Synthesis & Applications
 Notable speakers from around the world !                (more information below)*
Tuesday, March 20, 2018
11:30: Networking, Pizza & Drinks; 
Noon -- 1pm: Seminar 
Please register on Eventbrite before 5 PM on March 19, 2018  
Walk-In attendance is welcomed but discouraged 
Please assist us in our event planning!*   
    If you decide not to attend...  - please cancel reservations by 5 PM on March 19, 2018 **
Job Seeker Assistance at this event            (scroll down)
Location:
TI Auditorium E1: 2900 Semiconductor Drive. Santa Clara;
(map & directions link)
http://www.ewh.ieee.org/r6/scv/eds/images/TI-BldgE-Auditorium.pdf
Topic: To Be Announced
SPEAKER:
Dr. Brian Yu
New PhD. from Quake Lab, Stanford University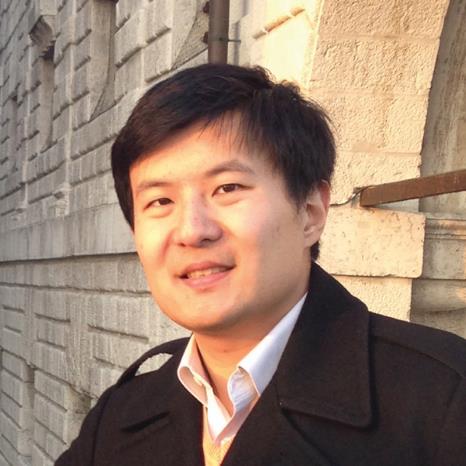 SPEAKER BIOGRAPHY:
    Microbes are abundant and diverse. They participate in many environmental nutrient cycles and affect human health. However, little is known about the genetic makeup and phenotypic responses of microbial communities to different and changing environmental conditions.
    I am interested in applying novel experimental techniques such as microfluidics, time-lapse imaging, DNA sequencing, and bioinformatics in order to probe microbial diversity and function at genomic, transcriptomic, and phenotypic levels with single-cell resolution.
    I recently completed my Ph.D. in the Quake lab at Stanford University, under joint supervision of Dr. Stephen Quake and Dr. Mark Horowitz.
    One of my main research projects involves developing a microfluidic-based metagenomic method to identify novel microbial phylogenies. Another project studies cyanobacterial physiology at the single-cell level using a microfluidic cell culture setup.
    Before Stanford, I attended Caltech and received my B.S. in Electrical Engineering. Under the supervision of Dr. Yu-Chong Tai, my research focused on designing and fabricating MEMS (microelectromechanical system) check valves for various biomedical implants.
    As a technology, microfluidics offer many advantages compared to traditional methods of experimentation. Its precise liquid handling capability and high throughput nature make possible the collection of scientific data that are impractical to collect otherwise. However, due to long design-build-test cycles and complex control setups, many researchers choose not to adopt microfluidic platforms.
    Therefore, as another goal of my scientific career, I aim to alleviate technical hurdles hindering the wide adoption of microfluidic systems through system level integration.
ABSTRACT:
   Details to Come
    If you have questions or problems with your registration, please contact LincolnBourne@gmail.com
 Job Seeker Assistance at this event:
 In response to recent new layoffs, and continuing concerns for people seeking employment,
 SFBA Nano is offering assistance to job seekers.
 1.  A table with CVs/resumes available for people to pick up, and
 2.  An "Announcement Slide" which will be projected during the initial networking session
 Job Seekers:
 1. Bring copies of your resume for distribution & display on the resume table.
 2. Send a one-line description of yourself, to be displayed on the "Announcement Slide" (described above in item 1).
     Example, "Dr. Non Sequitur, over 35 yrs experience in Circular Arguments; seeking Marketing position"  
 Send your one-line description by March 18 to:
 Please feel free to forward this invitation to any of your own colleagues who may be seeking jobs.  
 * Please help us manage our event planning.  When we have many walk-in attendees, it is difficult for us to order the proper amount of food for lunch. 
** Tickets cancelled by 5 PM on March 19 will have payments refunded
April 26 - Save the Date ! A full day event.
Notable speakers from around the world !  
International Invitational Symposium: Nanomaterials & Nanocomposites: Processing, Synthesis & Applications
Program to-Date includes:
Dr. Lavinia Balan; CNRS Senior Researcher; Institute of Materials Science of Mulhouse (IS2M), CNRS; France
Prof. Xiaosheng Fang; Professor ; Department of Materials Science; Fudan University, Shanghai; China
 -- [ZnO Micro/Nanostuctures Based Ultraviolet Photodetectors]
Prof. Klara Hernadi; Department of Applied and Environmental Chemistry; University of Szeged; Hungary
 -- [Fabrication of Hollow Nanostructures: CNT Forests and Spherical Semiconductors]
Dr. Parvaneh Mokarian; Senior Research Fellow; SFI Advanced Materials and BioEngineering Research Centre (AMBER); Trinity College, Dublin, Ireland
Prof. Yukiko Yasukawa; Associate Professor; Faculty of Engineering; Chiba Institute of Technology; Japan
 -- [Manipulation of Magnetism through Metal Nanoparticles for Functional Magnetic Thin Films] 
Attendee List
Sort by:

Date

|

First Name

|

Last Name
Save This Event
When & Where

Texas Instruments; Auditorium E-1
2900 Semiconductor Drive
Santa Clara, CA 95052


Tuesday, March 20, 2018 from 11:30 AM to 1:00 PM (PDT)
Add to my calendar
Organizer
IEEE SFBA Nanotechnology Council Chapter
Brian Yu of Quake Lab, Stanford University