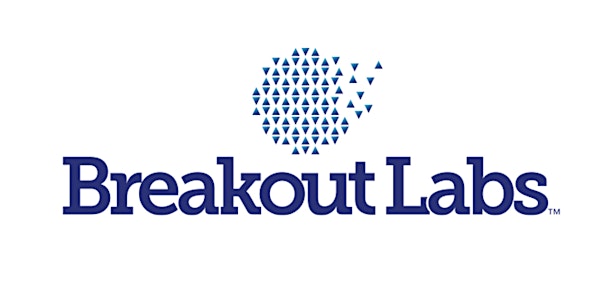 Breakout Labs Comes to Boston
Date and time
Tuesday, March 8, 2016 · 6 - 8:30pm EST
Location
Catalyst Restaurant 300 Technology Square Cambridge, MA 02139
Description
Please join us for cocktails and conversation as we bring together members of Boston's vibrant science startup ecosystem with an update on our unique model for funding early stage companies as well as introductions to a selection of our portfolio companies:
3Scan, C2Sense, Entopsis, Epibone, Longevity Biotech, Modern Meadow, nanoGriptech and Neumitra
Hope you will join us.
- The Breakout Labs Team
Lindy Fishburne, Hemai Parthasarathy, Julia Moore
with our friends LabCentral and Massbio
Event Details:
Tuesday, March 8th
6:00 to 8:30pm, remarks at 7
Catalyst Restaurant, 300 Technology Square Cambridge, MA
Parking:
800 Technology Square Garage
Catalyst will validate any parking at this garage
If you would like us to extend an invitation to someone, please send us an email with their name, email address, and affiliation. If you have any questions, please contact Nick Cederlind at nick@thielfoundation.org
About the organizer
Breakout Ventures is the home for creative bioscience entrepreneurs. We invest in early stage companies harnessing the power of cells to build solutions in human health and sustainability. Our team has spent the last decade supporting science-driven companies moving with urgency. We partner with bold founders throughout the entire life cycle, from seed to scale.
Our portfolio has grown leather without the cow, reprogrammed B cells to produce personalized protein therapeutics, and transformed industrial carbon dioxide emissions into useful products.
We believe cells are the engine of the next decade as the tools, technologies and, most importantly, talent from across industries are brought to bear on biology and chemistry in surprising ways.
Breakout Ventures, building the future powered by science.