Description
Breaking Through the Psychedelic Bubble:
Engaging and Impacting the World at Large


7:30-9:30pm (doors open at 7)
@ The Red Victorian, 1665 Haight St, San Francisco
Suggested donation $10-20

Speakers: Liana Sananda Gillooly and Andrew J. O'Keefe II


Join Bloom Bay Area in a conversation about breaking through the psychedelic bubble.

Speakers Liana Gillooly and Andrew O'Keefe will share their experiences of transitioning from working in the visionary art world to entering the professional business world. Looking back, they each saw how much of a bubble psychedelic culture can be, and entered work cultures where more resources and collaborative opportunities exist. They will discuss how in unexpected contexts, one can leverage the power of the creative community to impact the world at large.

We'll discuss: The ways psychedelic culture is a bubble, how our culture is beginning to seep into public consciousness, and the ways in which people can scale their talents, resources and vision to maximize impact in the world. And much more!

Livestream of this event available globally via Bloom Network's facebook page, thanks to Andrew J. O'Keefe.


7:30-9:30pm
(doors open at 7)

7:30 Introduction and small group icebreakers

7:50 Speaker presentations

8:15 Dialogue

8:45 Closing breakout groups: integrating insights and takeaways

9-9:30 Networking


Speaker Bios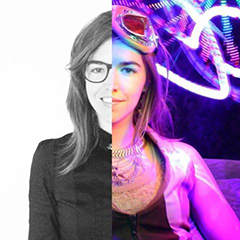 Liana Sananda Gillooly's primary superpower is to serve as a catalyst of connection and bridge builder. She is a lifetime activist for social justice, drug policy reform, anti war, and the environment. She has worked in event, festival, and film production; artist representation, art curation and art creation. She served as the director of the BU Anti-War Coalition, worked for GreenPeace, and spent a summer in the Middle East with the human rights watch group International Solidarity Movement. As an entrepreneur, she owned a visionary art gallery in Venice Beach, CA called Sananda Gallery. She served as Director of Development for Solpurpose.com and as the Art Director for the cutting edge cultural center Full Circle Venice. She has produced parties and art happenings for numerous special events and festivals, including several High Times Cannabis Cups, MAPS Conferences, Envision Festival, Serenity Festival, and Fractal Planet at Burning Man. She is a founding member and serves on leadership of We the Artists of the Bay Area, an organization that sprang up to protect and sustain creative spaces in response to the Ghost Ship Fire, and currently works as the Outreach Director for the prominent cannabis invstment and market research firm, The Arcview Group. She is an experienced meditator and is currently training in death midwifery.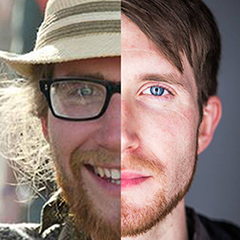 Andrew operates at the convergence of art, technology and culture by merging storytelling, archival management, and media distribution. Andrew leverages media as a vehicle for history in motion using extensive experience from film, festival production, and art distribution. Initially launching a life of media production, after relocating to Hollywood he also began participating in the visionary art community. Finding little satisfaction with media alone, he began working closely in the west coast festival culture with Temple of Visions, Tribe 13, Fractal Planet and Android Jones where he managed archives, digital properties, and external exhibitions. In large part due to the scope and scale of technology's massive impact on society, he began shifting focus toward closer involvement in Silicon Valley where he has since been working at Singularity University as a writer, media producer, and archivist. He is currently building a new project called Common Motion, serving storytelling as a medium for social good.


About Bloom Network:
Bloom is a social network for regenerative culture. We host on-the-ground events in cities across the world, and interactive online media to promote practices people can adopt toward a more equitable, celebratory and sustainable society. http://bloomnetwork.org

If you'd like to volunteer to help produce this event, contact the organizers at connect@bloomnetwork.org

Save
Save
Save
Save