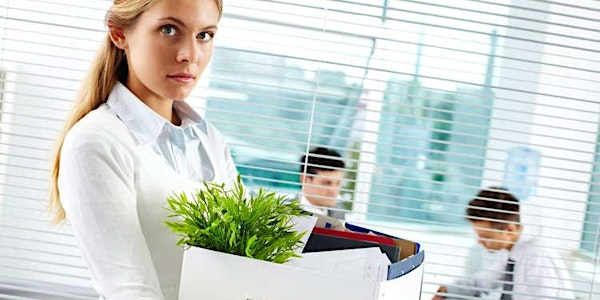 Breaking the Cycle: Overcoming Addiction to Failure
"Join our groundbreaking seminar, "Addiction to Failure: Breaking Sabotaging Habits," and ignite your success journey!"
Date and time
Tuesday, June 6 · 3 - 5pm PDT
Refund Policy
Contact the organizer to request a refund.
Eventbrite's fee is nonrefundable.
About this event
Ignite Your Path to Success! Join our groundbreaking online seminar, "Addiction to Failure: Breaking Sabotaging Habits," and embark on a profound spiritual healing journey. This transformative webinar delves deep into addiction beyond conventional notions of drugs or alcohol. Prepare to be amazed as we reveal a surprising truth: addiction can take on numerous forms, including the addictive pursuit of failure itself.
Our powerful seminar on Addiction to Failure is a beacon of hope for individuals trapped in the relentless cycle of self-sabotage and fear of success. Experience a paradigm shift as you gain invaluable insights into recognizing and breaking free from the gripping chains of Addiction to Failure.
During this riveting seminar, we fearlessly explore the signs and symptoms of Addiction to Failure. Uncover the telltale indicators of this destructive pattern, such as the constant pursuit of unrealistic goals, the paralyzing fear of failure, the avoidance of risks, and the chronic procrastination that stifles progress. Prepare to witness these behaviors' profound impact on your personal and professional life—and discover the unique strategies to overcome them.
At the core of transformation lies self-awareness. Allow us to guide you in unraveling the underlying issues that fuel Addiction to Failure. Through transformative techniques, cultivate an unwaveringly positive mindset, set attainable goals that propel you toward success, and forge unshakeable self-confidence.
But that's not all! Our seminar equips you with practical tips and proven strategies to shatter the chains of Addiction to Failure. Establish a robust support system that uplifts and empowers you, transform negative self-talk into a force of unwavering self-belief, and take resolute action towards your goals. Learn the profound art of celebrating every success, no matter how seemingly insignificant, and let your mistakes become the stepping stones to greatness.
This life-altering seminar is open to individuals of all experience levels. Whether you're a newcomer seeking guidance or someone who has ventured down this path before, we extend a heartfelt welcome. Our masterclass is a treasure trove of wisdom, blending awe-inspiring lectures with interactive Q&A sessions. Receive invaluable guidance from someone who has conquered addiction to failure firsthand and emerged triumphant.
Seize this extraordinary opportunity to break free from failure and rewrite your success story. Are you ready to embrace your true potential? Enroll now and embark on a transformative journey toward a life of limitless possibilities!
Frequently asked questions
What is the focus of the seminar "Addiction to Failure: Breaking Sabotaging Habits"?
Who can benefit from attending this seminar?
What will participants gain from attending this seminar?
Will the seminar address specific signs and symptoms of addiction to failure?
Can attendees expect interactive sessions during the seminar?
How practical are the strategies provided in the seminar?
Is there a spiritual aspect to this seminar?
About the organizer
C. Lloyd Newton is a serial entrepreneur and an American educator with 30yrs of experience in education, marketing, nonprofit/governance, management, and small business strategy. He has considerable expertise in the area of entrepreneurship design, development, and implementation. He has worked with schools, nonprofit organizations, and small businesses to identify suitable Socio-cultural needs and develop strategies to meet these needs, as well as with corporations who wish to build ( and change) organizational culture.