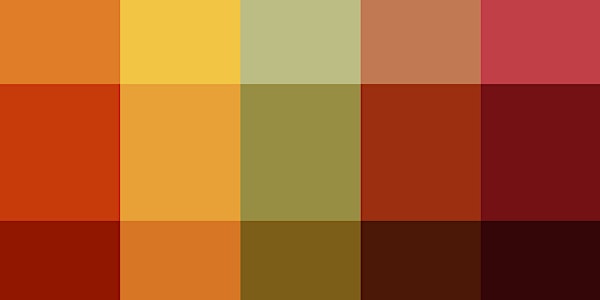 Breaking Down Shades of Color: Power, Privilege and Potential in Race Conflicts
When and where
Location
Monterey Monterey Marriott and Middlebury Institute of International Studies Monterey, CA
Refund Policy
Contact the organizer to request a refund.
Description
Breaking Down Shades of Color
Race, commonly understood as physical characteristics such as skin color, is a more modern concept. History argues, at least according to some, that slavery - an economic phenomena coinciding with the rise of capitalism - preceded race-based political and social structures (although race-based prejudice existed). Similarly, there is evidence of other forms of classification – based on gender, religion, and language – existing in ancient societies but categorization based on skin color was not that common. There has also been much scientific research to prove that race is not a biological but a sociological one.
Race, we therefore understand, to be a socially constructed concept that developed over centuries; it not only classified people based on their skin color but also listed these color categories – shades of color - in a hierarchy. Not surprisingly then, as the concept of race evolved so did race-based stereotyping, discrimination and conflict, assigning inferior rights and opportunities to some. Over time, race - with skin color being associated with specific culture, behavior and attitudes - became institutionalized in societies. Race has even developed to be a convenient tool to justify social inequalities and injustices, meaning structural and cultural violence once again have found a way to coincide.
Power and Privilege in Race Conflicts
Today, it has become difficult if not impossible to find a conflict, especially an identity based conflict, where race is not an important factor. It is therefore crucial that we break down the many shades of color – symbolically described - to develop in-depth understanding of the many facets of race, its histories, challenge the different roles it plays in conflicts and most importantly build on the opportunities it provides to develop greater respect for identities.
Breaking down the many shades of color dividing humans, we believe, requires the examination of aspects of power and privilege in these conflicts. Where are power and privilege centered in race conflicts and how central is race when it comes to identifying where power and privilege are drawn from? In recognizing that the resolution of race-based conflicts requires a long-term strategic approach, we seek to understand the potential that we, as in collective humanity, have in transforming race conflicts to better relationships and communications between human beings, improve equality and provide for social justice in every society.
Conference Symbol

FUNTUNFUNEFU-
DENKYEMFUNEFU
"Siamese crocodiles"
The Funtunfunefu-Denkyemfunefu, Adinkara art from Ghana, represents Siamese crocodiles; they share one stomach, yet they fight over food. According to Adinkara art, this popular symbol is a reminder that infighting is harmful to all who engage in it. For us, this symbol represents different races that are different identities but are completely interdependent on each other for survival. We agree that infighting is harmful and we believe that there is also tremendous potential because of the interdependence to join forces, which most certainly would lead to better growth and development for all.