Location
A-OK Sunshine & Spirits
829 East Washington Avenue
Madison, WI 53703
Description
led by the branding bitches behind little + tiny (morgan haines of a little creative + alison monday of tiny blue orange), branding, bitches is a two hour interactive branding workshop for individuals, entrepreneurs, and small businesses who want learn how to create an authentic brand that
combines who you are with what you do.
morgan + alison will lead attendees through a series of exercises and conversations to help uncover key insights about you and your brand, and get a fresh perspective on how to communicate in a way that feels natural so that you are the same person both in and out of your business.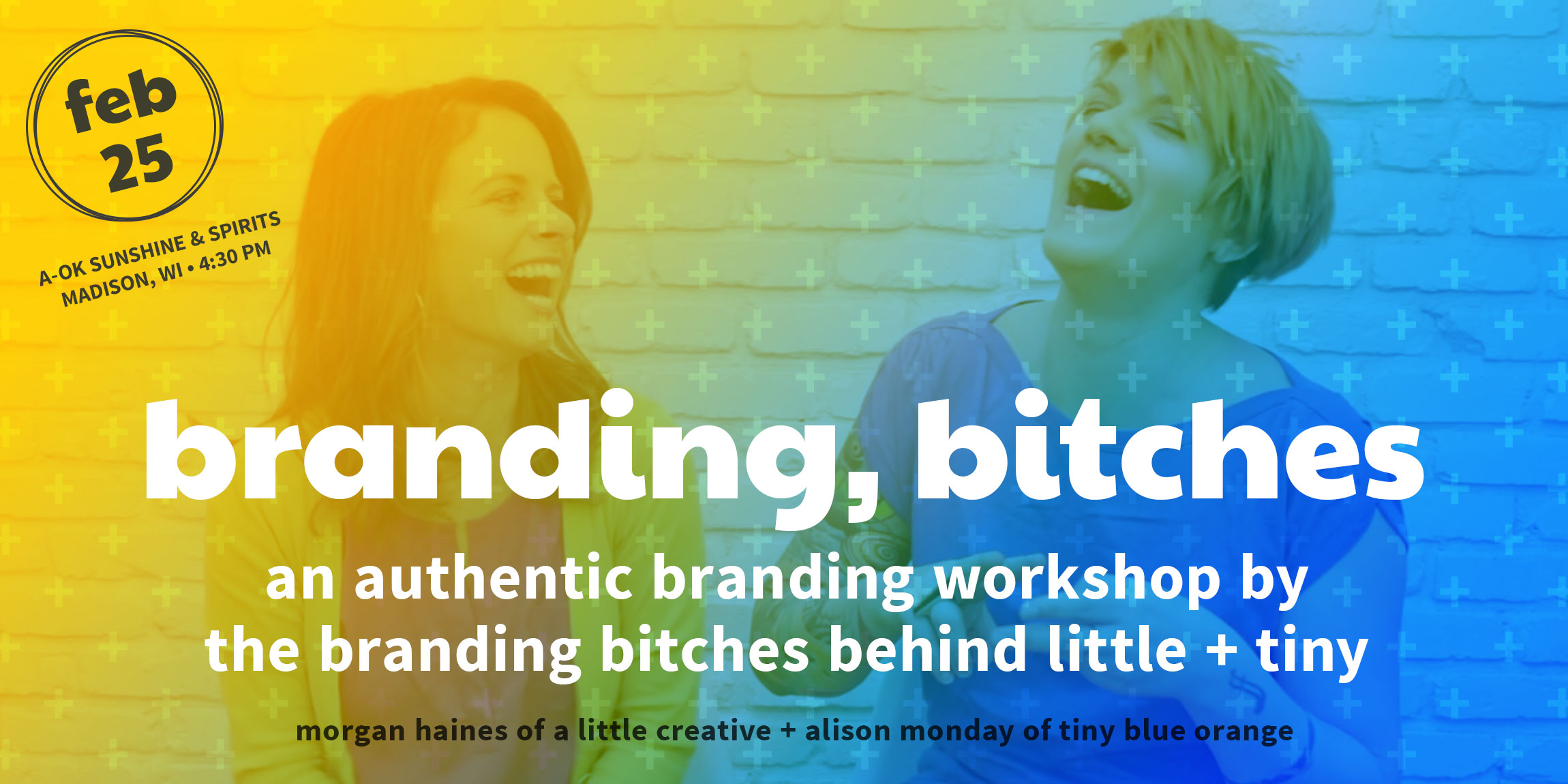 who should attend
people that are attempting to build their personal or small business brand who want to do so in an honest, genuine way that feels comfortable and is inline with their core values. the traditional way of doing business no longer follows a strict set of rules. we're in an age of having the freedom to create our own rules and build businesses that are original and just plain real. anyone with a desire to blend more of who they are with what they do is encouraged to attend.
why you should attend
branding, bitches is a FREE event held at A-OK Sunshine & Spirits, a super hip diner, coffee shop and lounge in Madison, Wisconsin. it's a casual environment to have fun, relax, and connect with other like-minded individuals. refreshments will not be hosted, but we encourage attendees to come hungry and try out A-OK's unique menu.
what to bring and take home
we'll be hosting a drawing for a goody bag of some of our favorite books, tools and products, so be sure to bring a business card to enter (and network with your new friends).
the workshop will provide you with an intro on building your brand and useful insight as to how you can bring more of you into what you do. you'll also get some handy worksheets to continue exploring your brand development on your own.