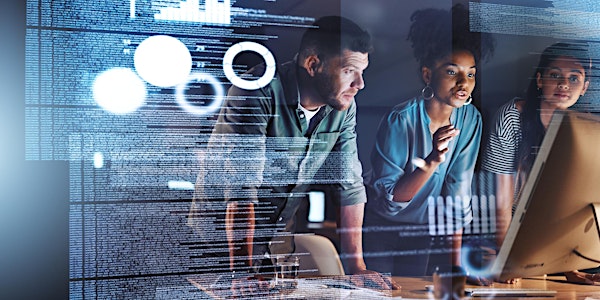 Branch Data Science Meetup
Location
Branch Metrics
1400B Seaport Boulevard
#floor 2
Redwood City, CA 94063
Learn and interact with a panel of top Data Science gurus from all over the Valley! Food, drinks, panel discussion and networking.
About this event
Panel Overview
"Making an Impact in Data Science, When Traditional Methods Fail"
Introductions to panelists
Stories related to the theme of helping Data Scientists to be more effective given the limitations of the existing current methods
Panel Discussion
Common problems faced by data scientists, and approaches
Q&A
Agenda:
6:00 PM - 6:30 - Welcome/get settled/Drinks/Grab food
6:30 PM - 7:30 PM Panel Discussion
7:30 PM - Networking / Meet The Panelists
Panelists:
Pardis Noorzad - Head of Data Science Carbon Health
Pardis Noorzad is Head of Data Science at Carbon Health, a technology-enabled healthcare provider designed to make world-class primary and urgent care accessible to all. Her team's mission is to improve health outcomes and increase clinical efficiency. Before Carbon Health, Pardis led Connect Data Science at Twitter. She played a pivotal role in reestablishing the Product Data Science function at the company.
Prior to Twitter, Pardis built the first fully automated fraud detection engine for Paytm—the payments and marketplace app serving India. At Rubikloud, she built a promotions allocation system for retailers. This has since become the company's flagship product. Pardis studied random graph models of online social networks at Ryerson. At Amirkabir, she published on music genre recognition and sparse linear classifiers. She holds a degree in Software Engineering from the University of Tehran.
Halim Abbas - Chief AI Officer - Cognoa
https://www.linkedin.com/in/halimabbas/
https://cognoa.com/about/leadership/
AI innovator and industry veteran who spearheaded world-class data science projects at game changing techs like eBay and Teradata.
Kevin Stumpf - Co-founder Tecton.AI
https://www.linkedin.com/in/kevinstumpf/
Kevin co-founded and leads the engineering team of Tecton.AI, a stealth-startup that is providing a data platform for operational Machine Learning. Kevin and his co-founders built deep expertise in operational ML platforms while at Uber, where they created the Michelangelo platform that enabled Uber to scale from 0 to 1000's of ML-driven applications in just a few years. Prior to Uber, Kevin founded Dispatcher, with the vision to build the Uber for long-haul logistics. Kevin holds an MBA from Stanford University and a Bachelor's Degree in Computer Science from Germany's University of Hagen. Outside of work, Kevin is a passionate long-distance endurance athlete.
Sean McPherson - Deep Learning Scientist, Intel AI Lab
https://www.linkedin.com/in/sean-mcpherson-8446922/
Sean McPherson is a Deep Learning Scientist within Intel's AI Lab, where he leads the Federal research team. His background is in statistical signal processing, and in a previous role he conducted machine learning research for cybersecurity applications with Federal organizations. His current research interests include computer vision, representation learning, and applying natural language processing models to sequential data other than text. In his off-time Sean is the Director of Project Operations at the non-profit Delta Analytics, a Bay Area volunteer organization that connects local data professionals with impact driven non-profits throughout the world to partner on six month data science projects.
Eric Glover - Principal Scientist - Branch Metrics
https://www.linkedin.com/in/erglover/
Eric Glover is a Data Scientist with more than 20 years experience in search and applied ML, specializing in search in multiple languages (especially web and app-content). He has filed more than 150 patents over many different areas ranging from Ads to UI, many have already issued.
He is currently a Principal Scientist at Branch Metrics, where he has driven the development of core technologies covering multiple different areas including related to Branch's large multi-Billion user-graph, and large-scale knowledge extraction.
Eric has a PhD from University of Michigan and many years of experience at research labs as well as commercial search engines (large and small). Throughout his career, he has focused on teaching others to attack hard business challenges through creative application of Data Science and Machine Learning.