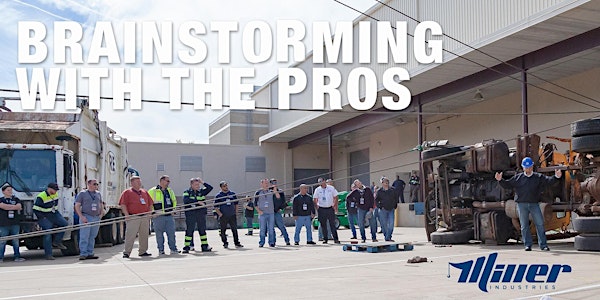 Brainstorming with the Pros - Session V
We'll spend around an hour or so with Tom Luciano as he walks through the techniques used in several unique recovery scenarios.
Date and time
Tuesday, March 8, 2022 · 4 - 5:30pm PST
About this event
*** Please note: This session is the 5th session in our first series. This session will cover the same recovery scenarios as the Feb 15th session. ***
Proceeds from this event will be donated to local towing association of your choosing. If an association is not selected when you register, proceeds will be sent to the International Towing and Recovery Museum in Chattanooga, TN.
This online event will require that you use Microsoft Teams on your computer, smartphone, or tablet.
Microsoft Teams is a free app that can be found in either the Apple App Store or Google Play Store. If you purchase a ticket for the event, please download Microsoft Teams and register for an account prior to event.
IMPORTANT: We will use email as primary method of communication. Prior to the event, we will send out an email with a private link to join a "test-event." We strongly encourage everyone to participate in the test in an effort to avoid any potential technical glitches.
About the organizer
The World Leader in Towing & Recovery Equipment.