Description
Founded in 1995 by brothers Ron and Jon Antevy, e-Builder has amassed revenues above $50 million a year through sales of a cloud-based construction management software aimed at companies behind large-scale projects, such as Mount Sinai and Broward County Public Schools System.

The homegrown business was acquired for the value of 500M early this year by Trimble, a Silicon Valley-based tech company that focuses on construction management solutions. e-Builder's unique solution streamlines the work of managing construction projects, saving both time and money. The whole concept began when Jon Antevy wrote his master's thesis on construction management. Today, they represent the hope for the tech startup community in South Florida.


Ron Antevy - President & CEO (Speaker)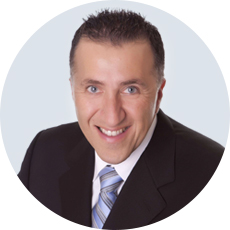 Ron Antevy teamed with his brother Jon in 1998 to lead e-Builder. Under his leadership, the company has consistently grown over 30% per year - profitably and without debt. Prior to e-Builder, Ron held various senior management positions in the construction and environmental services industries, including regional Director of Operations for Waste Management, where he managed 19 facilities with 200 employees and annual revenues in excess of $150 million. Ron is a graduate of the University of Florida College of Engineering, with a Bachelor's degree in Civil Engineering. He is member of the American Society of Civil Engineers and a registered Professional Engineer in the state of Florida. He is also a member of the Board of Directors of the Enterprise Development Corporation of South Florida and the Software Division of the Software & Information Industry Association (SIIA).
Jon Antevy - Co Founder (Speaker)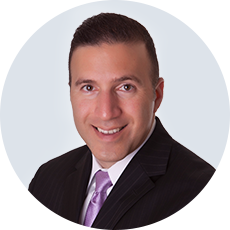 Jon Antevy is an architect and recognized leader in the field of construction program management software. Following his Master's thesis research of multimedia and Internet applications for the construction industry, he launched e-Builder. Before founding e-Builder, Jon worked for several construction companies as a pre-construction services specialist. In 1995, he was nominated by Engineering News-Record magazine as one of the Top 25 Newsmakers of the Year for his work to move practical construction applications onto the Web for the first time. In October 2012, Jon was awarded the Construction Writer's Association most prestigious honor, the Silver Hard Hat Award. He holds a Master's degree in Construction Management from the M.E. Rinker Sr. School of Building Construction, and a Bachelor's degree in Architecture from the University of Florida.
---
Brainfood is a monthly, hands-on discussion with local entrepreneurs who share the secrets of their success. These monthly gatherings will help Miami startups and entrepreneurs understand the opportunities and challenges of launching and growing a business. Every participant will leave with a wealth of new ideas and key, practical advice to advancing one's own entrepreneurial career. Brainfood is presented by Endeavor Miami and takes place at The LAB Miami in Wynwood, generally on the last Tuesday of each month.
#BrainfoodMIA #LABventures #TheLABMiami