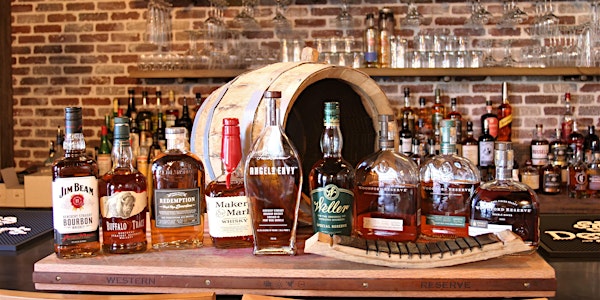 Bourbon 101 Class & Tasting - Western Reserve Distillers
When and where
Location
14221 Madison Ave 14221 Madison Avenue Lakewood, OH 44107
Description
When people talk about the worldwide whiskey renaissance, the first word that comes to most minds is bourbon. While there are other styles of whiskey out there, Irish, Scottish, American rye, Tennessee whiskey and even Canadian. There is no other spirit that was captured the world's attention like America's native spirit.
Do you want to learn more about bourbon? Join us while we explore both the fundamentals of production and the wonderful flavors of Bourbon. Together, we will explore the basics of America's favorite whiskey.
Where can bourbon be produced?
What can bourbon be made from?
How is bourbon made?
What do the different types of bourbon taste like?
How do I enjoy bourbon in a cocktail?
Included in the class is one whisky flight with 4 samples. The whiskeys to be sampled will be selected to help you explore the differences the mash bill, still types and aging can have on the finished spirit.

Classes will be held in the tasting room of Western Reserve Distillers which overlooks the production floor of Ohio's only certified organic distillery.