Boundaries: Why They Are Essential and Setting The
An Interactive series designed to encourage discussion and sharing so that we are learning from one another.
About this event
About Nicole Weyer
Nicole spent the first 21 years of her career in schools and this chapter confirmed for her the importance of meeting people where they are. Mentoring, supporting, and guiding students and colleagues along the path of figuring out who they are, learning from the successes and the struggles, and charting a path towards becoming their best self was an incredible honor. Nicole's 17 years of school leadership experience created a first-hand perspective on the power of organizational cultures in fostering wellness or encouraging self-sacrifice, how burnout creeps into our lives, and how we get stuck in a pattern of neglecting ourselves to serve others. She is committed to transforming schools by facilitating a conversation about the connection between employee morale, turnover, and school culture by including burnout in this equation. Our most powerful blindspot is ourselves and, oftentimes, we are last on any priority list if we show up on it at all.
Nicole is grateful to use those lesson-filled years in her work as a burnout prevention coach to partner with educators and school leaders flirting with burnout learn ways to nourish themselves so they lead within and beyond the classroom and across campus. Nicole's clients are committed to playing big with an open heart, living their purpose, and striving to live full, vibrant lives. Let's flip the script on this so that what we offer to families, colleagues, and the communities we serve is the best version of ourselves rather than the exhausted and depleted one.
Nicole is the founder of Root to Rise Coaching, an avid reader, yogi, cat-lover, wanderer, and adventurous home cook who is relocating to Eugene, Oregon this summer.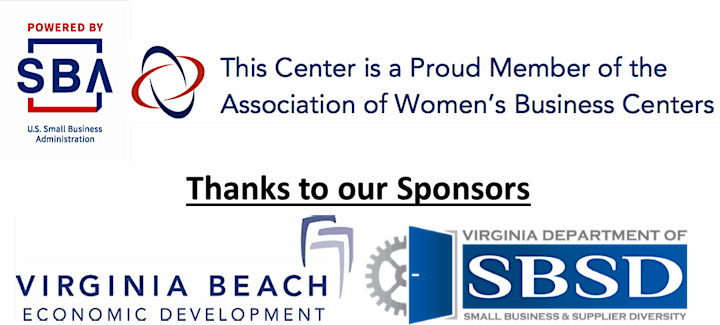 Organizer of Boundaries: Why They Are Essential and Setting The
Our mission is to enable women's entrepreneurship by providing the tools for women to successfully own, operate and grow their small business, thereby creating economic opportunities and job growth by investing financially, intellectually and emotionally in the Hampton Roads community.
We are an advocate for women entrepreneurship. The Women's Business Center helps elevate women to business success through education, counseling, networking resources and entrepreneurial training.
Women's Business Center event costs and fees are non-refundable, but may be transferred to future training sessions.
All programs and services are provided on a nondiscriminatory basis. Reasonable accommodation for persons with disabilities, including clients with Limited English Proficiency, will be made if requested at least two weeks in advance. Contact the Women's Business Center via phone at 757-683-7150 or email us at WBCinfo@odu.edu.