Description
For this month's HYSTA Talk on Thursday April 13, we are glad to have Mr. David Chen as our speaker, to tell you both sides of the story about fostering entrepreneurship, as a startup founder AND an investor.
As the first entrepreneur from China to receive investment from Sequoia Capital, David will share how he founded one of the largest IT services firms in China, led the company to go IPO and had it successfully acquired by Blackstone.
As an accredited investor, David will also open up with exclusive insights he only shares to Sequoia CBC Digital Fund, Kaiwu Walden Capital, Ivy Capital and Procyon Venture Partners, where he serves as an adviser.
From an Oracle engineer, to a startup founder backed by top-tier VC firms including Sequoia Capital and DCM Ventures, to a renowned investor. David's legendary transformation is a guidebook for many of us to read in Silicon Valley's dynamic entrepreneurial and innovative environment. Join us at this great event to learn and share!
AGENDA
6:30 - 7:00 PM: Check-in, Dinner & Networking
7:00 - 8:30 PM: Talk by David Chen
8:30 - 9:00 PM: Q & A
9:00 - 9:30 PM: Networking
*The event will be in English. Dinner will be served at 6:30.
ABOUT DAVID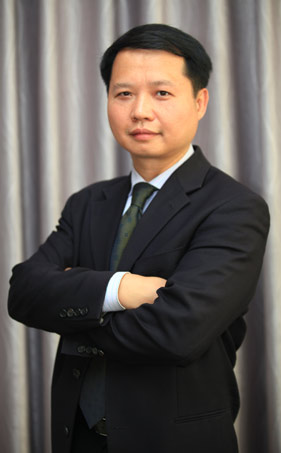 David Chen is co-Founder and former Vice Chairman & President of VanceInfo (which later merged with HiSoft to form Pactera), one of the largest China based IT services firms with more than 20,000 associates. He oversaw strategy and daily operations between 2001 and 2010. Before it went public in 2007 at NYSE, VanceInfo was backed by prominent VCs including DCM, Sequoia Capital and Legend Capital.
Prior to co-founding VanceInfo, David held multiple management and technical positions at Asera, IBM/Crossworlds, KPMG Consulting, Oracle and UCSF Medical Center.
David is passionate about fostering the spirit of entrepreneurship and technological innovation across China and the US and he is the Chairman of HYSTA, a nonprofit organization dedicated to entrepreneurship and leadership among Chinese professionals and entrepreneurs in Silicon Valley. He is also an active angel investor and currently serves as board member for sense.ly and SocialTouch. He is also advising VC firms such as Sequoia CBC Digital Fund, Kaiwu Walden Capital, Ivy Capital and Boston based Procyon Venture Partners.
ABOUT HYSTA Talk
HYSTA Talk is an English public event series featuring renowned investors, scientists/scholars, entrepreneurs, and industry experts who will share their experiences, observations and insights regarding the latest tech trends, entrepreneurship and cross-border investing.
ABOUT HYSTA:
Established in 1999, HYSTA is the leading non-profit, US-China professional organization in Silicon Valley that helps investors, entrepreneurs, business leaders, young talent, scientists, and scholars connect and leverage invaluable community resources. HYSTA's influential network of 20,000+ members is based mostly in Silicon Valley, and active all across the globe. In close partnership with universities, corporations, and diverse professional and business organizations, HYSTA strives to unite and empower our community of leaders for career success.