Location
Scholars American Bistro and Cocktail Lounge
25 School St
Boston, MA 02108
Boston's Biggest Business, Tech & Entrepreneur Networking Soiree
About this event
LIKE FB PAGE FOR FUTURE EVENTS - CLICK HERE 
 MAKE SURE TO RSVP.
**FREE GIFT WITH CONFIRMED RSVP AT THE EVENT** 
 ***TO ATTEND BUT RSVP MUST***
 This is the largest networking mixer for Entrepreneurs , Startups and Business Professionals In Boston. 
Calling All: Tech Startups ! Entrepreneurs ! Business Owners ! Professionals ! Free-lancers, policy-makers, game-changers, and heroes!
Starting Post Covid in 2021 with Boston's Best Professional Networking Affair. Please join us for an evening of creativity, inspiration and passionate conversations.
Join & raise a glass - make connections with co-founders, partners, coaches or core team members for your start-up- meet fellow professionals and mingle with makers of great and big ideas - take home treats from growing community and some business cards.
Hosted By - Boston's Entrepreneurs, Startup & Business Coalition.
Ambiance:
- Name Tags will be provided to everyone who attends. We request you put your name and industry on your name tag.
- Make sure you bring enough business cards.
- The dress code is Business Casual.
Timings:
- Event is from 6:30 PM to 9:00 PM..
***Arriving on time recommended.
Admission: FREE to attend. Must RSVP.
Drinks Policy: 
One drink minimum (mandatory), it will help support the venue as they are holding space for us.
***Since this is a drinking establishment, all attendees must be 21+.***  
For Sponsorship & Business Queries Email
Moveyourcareer@gmail.com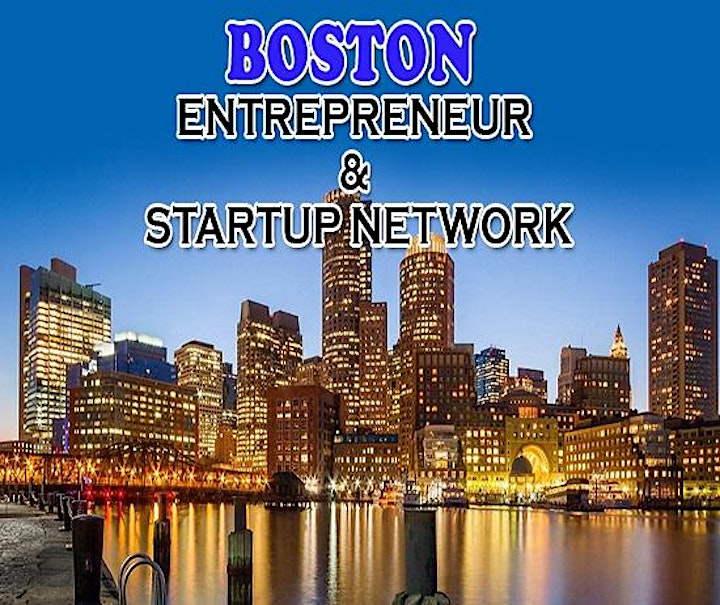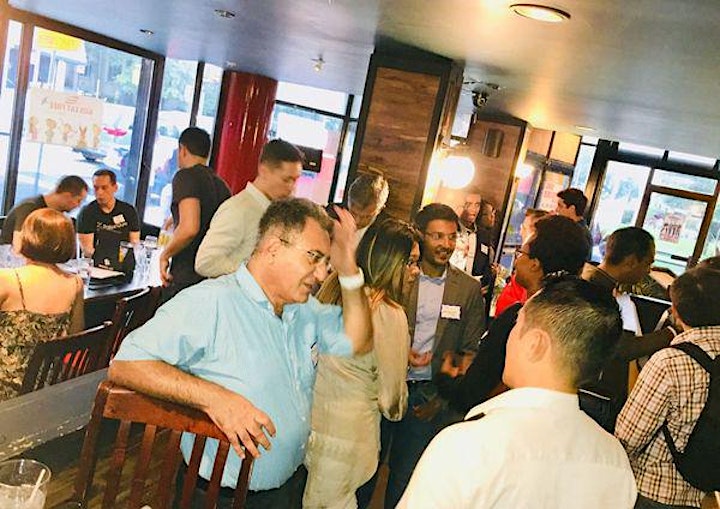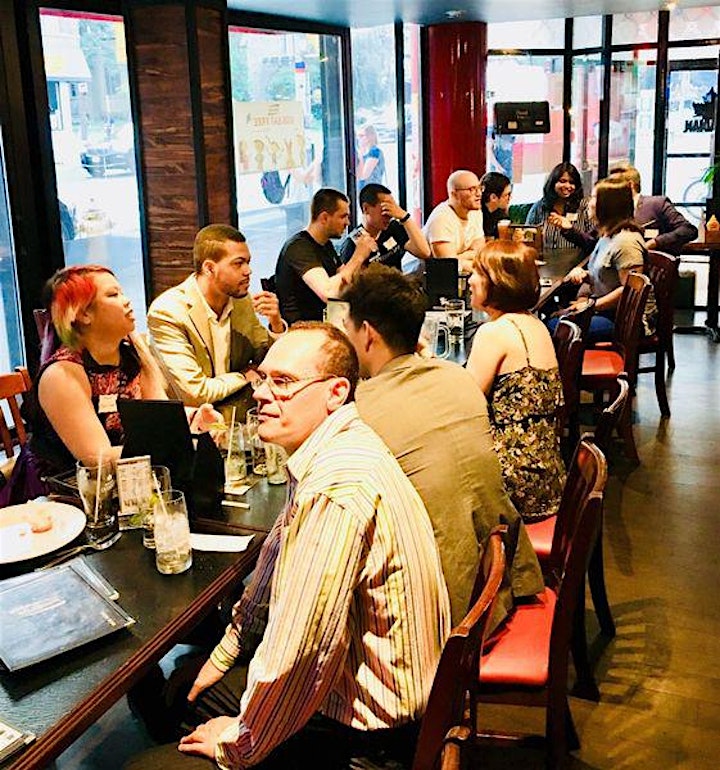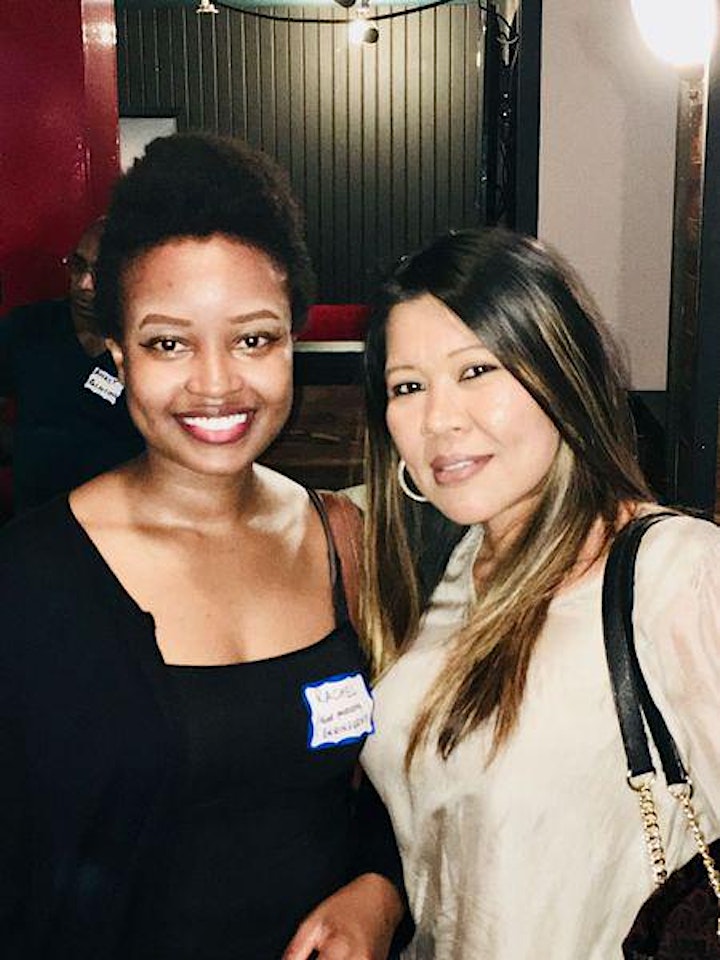 Covid Restrictions – Attendees To Follow (May change per CDC guidelines)
Attendees Must Be Vaccinated And Carry Proof Of Vaccination
Temperature Checks
Use of Face Masks Encouraged During The Event.
RSVP PER AUGUST 1
First Name Last Name
Sudheer Raghunath
Aladdin Connolly
Xingjian Wang
Dennis Li
Uncle Joe Frazier
Bill Ko
Derek Bediakoh
Franklim Herwing
Gaurav Mehta
Pamela Klecki
Andrey Omeltchenko
Garth Frantzen
marina S
Seth Tenenbaum
Yikang Liu
Chris M
Alexis Efron
Polly Yang
Wei Huang
John sheehan
Katie Rubino
Dipmoy Nath
John Quinn
Julian Antoine
Sam Ryan
tim davis
Adam Razak
Paurav Barot
melanie Pizarro
Jake Kaplan
karan dalal
Alex Schlosberg
Jonathan Candido
Lia Gurin
Jackson Le
Amy Hensiek
Elizabeth Miner
Keith McCluskey
Jeff Berman
Adam Coughlin
Vladimir Charlemagne
Md Talukder
karan dalal
Amewusika Sedzro
marina S
Joyeeta Joyee
Peter Kohne
Luz Montanez
David Montalvo
Chukwuemeka Igbokwe
Michael Lubin
RajKaran Singh
Skylar Yan
Kathryn Clancy
Beth Mills
Zachary Margules
Alexander Su
Roy Yehuda
Terrell Owens
Tim Hinrichs
Sam Ryan
Kevin McMaster
Gerard Lacerte
Sebastian Pascal
Emily Hao
shubham khandelwal
Tim Lumnah
Elizabeth Auguste
Marc Zarrella
Zara Perumal
Connor O'Brien
Jay Park
Drew Tucker
Michael Carr
Ravi Vyas
Krutika Vyas
Stanislav Prodanov
Gwendoline Ghosso
Zita Tiamuh
Angelica lubben
julie prifti
Brian Fitzgerald
Bill Ko
Manjunath Venkatram
Shannan Robillard
Natasha Brown
Erhan Bilici
Niyi Oyeniyi
Ricardo Martins
Kay Saint-Victor
Ryan Quinn
Angela Chen
Peter Garrity
Brandy Brooks
Sally Elkholy
Paris Ziogkas
Camilia Taheri
Travis Burns
Jonathan Delarosa
Ansar Shigganvi
Shadin Ghazarian
Timi Adeyemi
Rain Hageman
Shoaib Haleem
MARIESSA DEVINCENTIS
CHIQUITTA KAMARA
Javonty Hunter
Tommy Zhao
Karim Attar
Laura Barry
Joseph Mando
Jeffrey DeSocio
Jacob Zuliani
Reece DeLong
Faizan Syed
Nick Sipes
Nicholas Nilsen
Abby Custer
Richard Bond
Patrick Hanley
Gregory Attra
Colin Daly
Jack Alexandre
Victoria Aung
Marc Printz
Aidan Regan
PAOLA OTÁROLA ARRIAGADA
Rachel Sensenig
Carrington Crothers
Michael Merline
Karim Maroun
Lorenzo Bolognini
Jane Milovanova
Sachi Garg
Jason Armiger
Paul Weinstein
Dominika Glueck
Snehal Padhye
Rachel Varitimos
medita sheriff
Mingze Wang
Karim Maroun
Tal Globus
Dylan Duncan
EMRAH ANAYURT
Isaac Carballo
Jeremy O'Donovan
Tosin JOEL
Turlie Lapomarede
Zihan Yu
Karen Samedi
Curtis Bolduc
Bobby Lavey
Jenna Newcomb
Noah knoblauch
Rashid Tangirbergen
Cherlene Belizaire
Pavlo Kravchenko
Fedora McMillan
Casey Bangs
Taylor Hayward
Holly Fox
Alexis Commodore
Owen Bick
Brian Seguin
Hiroki Kiyoto
Sophie sophia_sun515@hotmail.com
Jack Winston
A.B. Modi
Will Cao
Stephanie Daley
Ayelet Biger-Levin
Russ Wilcox
CHRIS KALUME MALOBA
Mike Ardiff
Sam Menasha
Amanda Greenslet
Thomas McDermott
Krishna Kodeboyena
Calvin Arterberry
Jeff Bennett
Itamar Lerner
Kevin Machado
MAHDIUL chowdhury
Vitalii Kuzin
sauro liberatore
Benjamin Patrick
antoine rubini
Aditya Agarwal
Lisa Drexhage
Amodhi Weeresinghe
Patrick Strasser
Robert Mrowiec
Kevin Tran
Ali Malli
Thane Hunt
Christopher Faison
Dan Krall
Prajay Shand
Mark Frankfurt
Rian Islam
Jiajia Wu
Monika Chas
Sujana Chalasani
Joel Aduba
Debjani Biswas
Krunal Sheth
Tim Wallis