Boston New Technology FinTech & Blockchain Startup Showcase #BNT99 (21+)
Sales Have Ended
Ticket sales have ended
Visit our website for awesome startup videos, upcoming events, opportunities and much more: http://BostonNewTechnology.com
Sales Have Ended
Ticket sales have ended
Visit our website for awesome startup videos, upcoming events, opportunities and much more: http://BostonNewTechnology.com
Description
21+. Join us to:
See 7 innovative and exciting local FinTech & Blockchain technology demos, presented by startup founders

Network with attendees from the Boston-area startup/tech community

Enjoy dinner with beer, wine and more
Each company presents an overview and demonstration of their product within 5 minutes and discusses questions with the audience.
Please click here to share/tweet this event.
Please follow @BostonNewTech and support our startups by posting on social media using our #BNT99 hashtag. We'll retweet you!
To save on tickets and enjoy exclusive benefits, purchase a BNT VIP Membership.

Brought to you by:

Foley Hoag LLP - No industry moves faster or makes a bigger impact on the way we live than the technology industry. Technology innovators in software, hardware, gaming, entertainment and telecom turn to Foley Hoag LLP to help secure and maintain their leadership positions in this competitive industry. Our attorneys provide a comprehensive array of legal services for companies in all stages of development, from conception through profitability and beyond. www.FoleyHoag.com / 1-617-832-1000

Ink'd Stores is a promotional marketing firm specializing in helping businesses of all sizes solve their marketing puzzles. Our service is one to one, which allows us to listen to your promotional needs and deliver solutions. More than having 'something to hand out', Ink'd Stores creates meaningful employee, customer and prospect engagement opportunities through deep industry knowledge and care. A few nice benefits include: No minimums on apparel and hats, On Site, 100% Self-Produced Production, Local to Boston, Ship Anywhere, Retail Storefront in Mansfield Crossing to see, feel and touch 7-days a week. Contact Jay Sapovits at jay@inkdstores.com or 774-266-2391 or visit us in person.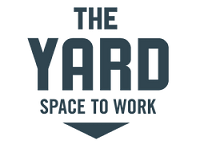 The Yard: Back Bay - Coworking, dedicated desks, and private offices in the Hancock Tower. The Yard offers flexible, month-to-month memberships for entrepreneurs and creatives across Boston, NYC, Philadelphia, and DC. Members have access to high-tech conference rooms, lounges, monthly events and hundreds of business amenities. Sign up for a tour and get a FREE week trial here!

DigitalOcean provides the easiest cloud platform to deploy, manage, and scale applications of any size, removing infrastructure friction and providing predictability so developers can spend more time building what they love. Try DigitalOcean for free with a $100 credit: do.co/boston

TRBdesign - WordPress Maintenance, Development and Website Marketing from experts! Contact Reiko Beach at reiko "at" trbdesigns.com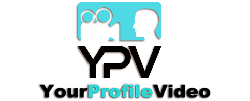 Your Profile Video is a full-service video production agency, specializing in content creation strategies and digital marketing. We aim to help you grow your online audience, gain attention, capture more relevant leads, and develop market authority. Call or email us today for a free strategy consultation! www.YourProfileVideo.com Contact: Nate "at" YourProfileVideo.com

Chuck Goldstone | Strategies and Stories - It's about your story. Getting audiences to listen. Like you. Do what you want. We offer coaching, creative and strategic services to startups. Crafting persuasive, awe-stoking strategies and stories. Helping clients present confidently. Stand out. Expand markets. Get funding. Be successful. Visit www.ChuckGoldstone.com / email: mail "at" ChuckgoldStone.com / 617-738-8889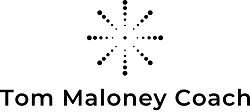 Climbing The Success Ladder helps you with Goal Setting. Positivity. NLP Coaching. Change. Getting Unstuck. Boston New Technology Co-organizer and Startup Adviser, Tom Maloney, trains entrepreneurs to be successful! Learn more: www.TomMaloneyCoach.com
Products & Presenters:
1. Andes Wealth: Precision Risk / @AndesWealth - Are you risk-smart? Andes PrecisionRisk™ is the new standard for risk management for everyday investors! (Helen Yang) Tech: Python, PHP, Angular.
2. Tunnel Payments / @TunnelDLT - Tunnel delivers real-time, secure & ultra-low cost payments on the cloud! (Frank Makrides)
3. Coalesce / @coalesceAI - Uses AI to automate compliance and fraud monitoring for financial services! (Greg Woolf) Tech: Apache Spark, Python, Java.
4. MedTrace - Provides end to end visibility and transparency among all the participants in the supply chain, improving trust! (Kalyan Kalwa and Sathya) Tech: Intersystems' IRIS data platform, Node.js, Web3.js, Infura.io, Geth, Ethereum Blockchain.
5. TeraBiz / @TeraBizCloud - SaaS based supply-chain automation platform! (Madhu Tera) Tech: Angular, PHP, AWS, Firebase, Android.
6. SPV Token / @Eden_GeoPower - Utilizes the high energy demands of cryptocurrency mining to build and develop renewable geothermal energy projects. (Paris Smalls)
7. Esprezzo / @EsprezzoApp - The developer's bridge to blockchain. (Remy Carpinito / @RemyCarpinito) Tech: Ethereum, Elixir, Erlang, VueJs, Rust.
8. Knox - Turns a home into a passive investment, delivering frictionless ownership and superior returns! (David Friedman)

Sign up to present at future events: bit.ly/bntDemo
Agenda:
6:00 - Networking with dinner, beer & wine
7:00 - Foley Hoag Welcome & BNT Partner Introductions
7:15 - Startup Presentations, Q&A
8:30 to 9:00 - More Networking
Directions & Parking:
Foley Hoag is in the Seaport West building (155 Seaport Blvd, Boston, MA - main entrance is on B Street).
Public Transportation:
Foley Hoag is in the Seaport West building, right next to the MBTA Silver line World Trade Center Station. Walk 1 block north on World Trade Center Ave and you will see the building on your left. You can also walk there in 15 minutes from the MBTA Red line South Station.

Driving directions:
Use this Google Map to Foley Hoag. Parking meters are usually available on Summer St, while there are some along Congress St, Seaport Blvd, E Service Rd and Boston Wharf Rd. LAZ Parking at 390 Congress St is $15 after 5 pm - enter from Boston Wharf Rd. Use this Google Map to park in their lot. Just a bit further away are the SP Plus Channelside lot ($8 after 3 pm), with entrances at 41 Necco St & 45 Binford St and the VPNE Garage at 10 Necco St ($10 after 4 pm).
Upon Arrival:
Please bring photo identification and check in at our desk in the lobby, to pick up your name tag and security access tag. Take an elevator to the 13th floor. Enter the open glass doors and walk down the hall to your right. The coat closet and restrooms will be on your right, before you reach the meeting space.
----------------------------------------- Attendance Terms ---------------------------------------
BNT is dedicated to providing a harassment-free and inclusive event experience for all members/participants. To attend, event registrants agree to these Attendance Terms, which are summarized on the registration page for this event and in the confirmation email sent to registrants.