Location
Hult International Business School
1 Education Street
Cambridge, MA 02141
Refund policy
Refunds up to 1 day before event
Sales Have Ended
Ticket sales have ended
Visit our website for awesome startup videos, upcoming events, opportunities and much more: https://BostonNewTechnology.com
Description
Join us to:
See innovative and exciting local EdTech & CareerTech technology demos, presented by startup founders

Network with attendees from the Boston-area startup/tech community

Get your free headshot photo (non-intrusively watermarked) from The Boston Headshot!

Enjoy pizza, salad, beverages and more
Each company presents an overview and demonstration of their product within 5 minutes and discusses questions with the audience.
Please follow @BostonNewTech and support our startups by posting on social media using our #BNT101 hashtag. We'll retweet you and you'll be entered to win one of 5 sets of BNT shirts & hats, courtesy of Ink'd Stores!
To save on tickets and enjoy exclusive benefits, purchase a BNT VIP Membership.

Brought to you by: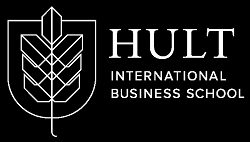 Hult International Business School is a new kind of non-profit business school that constantly innovates to meet the needs of students, employers, and society in a world that is changing faster than ever before. More than a business school, Hult is a dynamic and multicultural community that educates, inspires, and connects some of the most forward-thinking business talent from around the world. To help support our students career development, through mentoring, speaking and/or recruitment events, email hire "at" hult.edu. To learn more about our academic programs, email info.northam "at" hult.edu. www.Hult.edu

Ink'd Stores is a promotional marketing firm specializing in helping businesses of all sizes solve their marketing puzzles. Our service is one to one, which allows us to listen to your promotional needs and deliver solutions. More than having 'something to hand out', Ink'd Stores ceeates meaningful employee, customer and prospect engagement opportunities thriugh deep industry knowledge and care. A few nice benefits include: No minimums on apparel and hats, On Site, 100% Self Produced Production, Local to Boston, Ship Anywhere, Retail Storefront in Mansfield Crossing to see, feel and touch 7-days a week. Contact Jay Sapovits at jay "at" inkdstores.com or 774-266-2391 or visit us in person.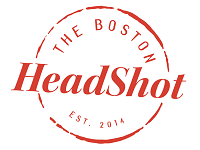 The Boston Headshot - You only get one shot to impress a potential client. A headshot is more than just a simple photo. It is your digital handshake to potential clients, recruiters, networking opportunities, and so much more. What does your current image say about you? More importantly, what do you want your headshot to say? The crew at The Boston Headshot can help you create a clear, professional, confident headshot with approachability for your business or brand. Visit www.TheBostonHeadshot.com or contact us at info "at" thebostonheadshot.com or 617-657-3162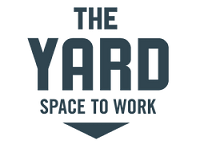 The Yard: Back Bay - Coworking, dedicated desks, and private offices in the Hancock Tower. The Yard offers flexible, month-to-month memberships for entrepreneurs and creatives across Boston, NYC, Philadelphia, and DC. Members have access to high-tech conference rooms, lounges, monthly events and hundreds of business amenities. Sign up for a tour and get a FREE week trial here!

DigitalOcean provides the easiest cloud platform to deploy, manage, and scale applications of any size, removing infrastructure friction and providing predictability so developers can spend more time building what they love. Try DigitalOcean for free with a $100 credit: do.co/boston

TRBdesign - WordPress Maintenance, Development and Website Marketing from experts! Contact Reiko Beach at reiko "at" trbdesigns.com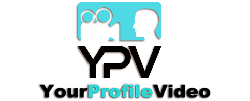 Your Profile Video is a full-service video production agency, specializing in content creation strategies and digital marketing. We aim to help you grow your online audience, gain attention, capture more relevant leads, and develop market authority. Call or email us today for a free strategy consultation! www.YourProfileVideo.com Contact: Nate "at" YourProfileVideo.com

Chuck Goldstone | Strategies and Stories - It's about your story. Getting audiences to listen. Like you. Do what you want. We offer coaching, creative and strategic services to startups. Crafting persuasive, awe-stoking strategies and stories. Helping clients present confidently. Stand out. Expand markets. Get funding. Be successful. Visit www.ChuckGoldstone.com / email: mail "at" ChuckgoldStone.com / 617-738-8889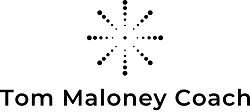 Climbing The Success Ladder helps you with Goal Setting. Positivity. NLP Coaching. Change. Getting Unstuck. Boston New Technology Co-organizer and Startup Adviser, Tom Maloney, trains entrepreneurs to be successful! Learn more: www.TomMaloneyCoach.com
Products & Presenters:
1. BlocksCAD / @BlocksCAD - Easy-to-use 3D software that helps schools teach math, coding and computational thinking skills! (Solomon Menashi)

2. The Family Learning Company: Family Literacy - We increase literacy rates and reduce poverty with literacy software that connects adult learners and their children! (Peter Dublin) Tech: React.js, Node.js, MongoDB.

3. Question Xchange / @4_teachers - The world's largest peer-to-peer marketplace for high-quality quizzes and surveys, on every topic, in every language! (Isaac D. Van Wesep / @isaacdvanwesep) Tech: iOS, Android, Python, Ruby, word2vec.

4. ForagerOne - Improves academic research and education by connecting students, faculty and administrators at higher-education institutions! (Ansh Bhammar) Tech: MySQL, Angular & Express, Node.js, Elasticsearch & Firebase.

5. Passion Analytics: PAT - Your automated career coach - Through AI & automation, our mission is to make top-notch career guidance radically accessible to everyone! (Ann Guo, PhD)

6. ArcLive - Access historical archives through a surrogate at half the cost of international travel! (Alan Foster) Tech: Twilio Video, vMix, WordPress, AngularJS.

7. Unfundable - An educational table-top card game that puts players in the role of academic health researchers! (Samuel R. Mendez)

Sign up to present at BNT: bit.ly/bntDemo
Agenda:
6:00 - Networking with pizza, salad and beverages
7:00 - Hult Welcome & BNT Partner Introductions
7:15 - Startup Presentations, Q&A
8:30 - More Networking
9:00 - Event Ends
Directions & Parking:
Hult International Business School is located at: 1 Education St, Cambridge, MA 02141
Public Transportation:
Hult is an 8-minute walk from the MBTA Green Line Science Park Station. Walk North on MA-28 (Charles River Dam Road - .3 mi) and turn right on Museum Way (.1 mi). Hult will be on your right.

You can also walk to Hult in 11 minutes from the MBTA Orange Line Community College Station. Head south (to your right) to cross the Austin St/Gilmore Bridge (.4 mi). At the end, turn left onto Charles River Dam Rd (285 ft) and Turn left onto Museum Way. Hult will be on your right.
Driving directions:
You may request a free parking space at Hult by selecting this option on your ticket order. Spaces will be allocated first to organizers, presenters, partners and volunteers.
Use this Google Map to Hult. There are some meters on area streets, but we recommend parking at either:
Museum of Science at 1 Science Park, Boston, MA 02114. Use this Google Map. Only $11 after 5 pm.
CambridgeSide at 100 CambridgeSide Place, Cambridge, MA 02141. Use this Google Map. $8 or $12 for 3 or 4 hours. See more info here.
Upon Arrival:
Enter the lobby and show your photo identification at BNT's check-in table, to pick up your name tag. Then, take an elevator to the 7th floor. Look for signs directing you to our networking space.
Attendance Terms:
BNT is dedicated to providing a harassment-free and inclusive event experience for all members/participants. To attend, event registrants agree to these Attendance Terms, which are summarized on the registration page for this event and in the confirmation email sent to registrants.