Boston New Technology Augmented & Virtual Reality Startup Showcase #BNT109
Sales Have Ended
Ticket sales have ended
Visit our website for awesome startup videos, upcoming events, opportunities and much more: https://BostonNewTechnology.com
Sales Have Ended
Ticket sales have ended
Visit our website for awesome startup videos, upcoming events, opportunities and much more: https://BostonNewTechnology.com
Description
Join us to:
Learn about the latest AR and IoT tech from PTC's experts

See 6 innovative and exciting local AR & VR tech demos, presented by startup founders

Network with attendees from the Boston-area startup/tech community

Get your free headshot photo (non-intrusively watermarked) from The Boston Headshot!

Enjoy pizza, veggies, fruit, juice and more
Each company presents an overview and demonstration of their product within 5 minutes and discusses questions with the audience for 5 minutes.
Free tickets for AR-VR-MR companies and any Investment Firms! See ticket page for details.
Register at least 2 days prior to save 50%. Only $15!
To save on tickets and enjoy exclusive benefits, purchase a BNT VIP Membership.
BNT109 will be held at PTC's Corporate Experience Center (CXC), where you'll "See Digital Transformation Come To Life With Real Use-Cases!" Come early, from 5-6 pm, to check out PTC's AR & IoT exhibits with demonstrations by their experts! Experience how physical digital convergence is transforming industry. Instead of just sitting through slide presentations talking about what's possible, get your hands on real technology and use cases that companies are already using to advance. You'll walk out of here with an understanding of how to turn your vision into reality—as well as hands-on experience of how others have solved similar challenges.
If you can't attend this event in person, watch our livestream on Introvoke at 7 pm!
Brought to you by:

PTC offers solutions to equip your workforce with augmented reality, to enhance productivity and improve your bottom line. Learn about Industrial Augmented Reality and how market leaders are using AR to empower their workforce, optimize operations, transform service, and innovate new products. Learn how to Optimize Your Workforce with AR. Find AR Solutions to Fit Your Use Case - Manufacturing, Service, Sales, Marketing and more.
Vuforia is PTC's Market-Leading Industrial AR Solution. The Vuforia AR Enterprise Suite provides industrial enterprises with a powerful new way to publish work instructions, transfer expertise, provide hands-on training, and deliver remote assistance. With a suite of offerings, Vuforia is optimized for rapid time-to-value across multiple industries or use cases.
Visit PTC.com to learn more and access these resources: IDC Analyst Report: Measuring the Business Impact of Industrial Augmented Reality, Expert Insights: AR's Role in Industrial Transformation, AR for Business: Ten Expert Opinions, Harvard Business Review: Manager's Guide to AR and PTC's State of AR Report. You can also sign Up for PTC's Industrial Innovation Newsletter.
PTC has over 50 career opportunities in the Boston area!

CapeStart offers the best value for robust software and app development services, as well as data preparation services, for machine learning and AI. Our 275+ experts in design, development, testing, DevOps and product support, have delivered and maintained over 125 projects for clients. We specialize in building scalable web and mobile applications, machine learning solutions, ecommerce websites, search engine optimization and online payments. CapeStart is offering $5,000 in free services to new clients! To learn more, contact CapeStart BDR, Chris Requena, at: Chris "at" CapeStart.com

Boston AV Services specializes in cutting-edge audio, video, lighting and staging solutions for personal and professional events. Boston Event Lighting offers unique and affordable lighting for weddings, private parties, special occasions, corporate functions, fundraisers and concerts.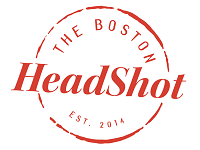 The Boston Headshot - You only get one shot to impress a potential client. A headshot is more than just a simple photo. It is your digital handshake to potential clients, recruiters, networking opportunities, and so much more. What does your current image say about you? More importantly, what do you want your headshot to say? The crew at The Boston Headshot can help you create a clear, professional, confident headshot with approachability for your business or brand. Visit www.TheBostonHeadshot.com or contact us at info "at" thebostonheadshot.com or 617-657-3162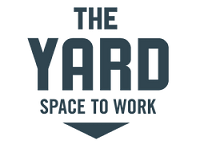 The Yard: Back Bay - Coworking, dedicated desks, and private offices in the Hancock Tower. The Yard offers flexible, month-to-month memberships for entrepreneurs and creatives across Boston, NYC, Philadelphia, and DC. Members have access to high-tech conference rooms, lounges, monthly events and hundreds of business amenities. Sign up for a tour and get a FREE week trial here!

Ink'd Stores is a promotional marketing firm specializing in helping businesses of all sizes solve their marketing puzzles. Our service is one to one, which allows us to listen to your promotional needs and deliver solutions. More than having 'something to hand out', Ink'd Stores creates meaningful employee, customer and prospect engagement opportunities through deep industry knowledge and care. A few nice benefits include: No minimums on apparel and hats, On Site, 100% Self-Produced Production, Local to Boston, Ship Anywhere, Retail Storefront in Mansfield Crossing to see, feel and touch 7-days a week. Contact Jay Sapovits at jay "at" inkdstores.com or 774-266-2391 or visit us in person.

TRBdesign - WordPress Maintenance, Development and Website Marketing from experts! Contact Reiko Beach at reiko "at" trbdesigns.com

Chuck Goldstone | Strategies and Stories - It's about your story. Getting audiences to listen. Like you. Do what you want. We offer coaching, creative and strategic services to startups. Crafting persuasive, awe-stoking strategies and stories. Helping clients present confidently. Stand out. Expand markets. Get funding. Be successful. Visit www.ChuckGoldstone.com / email: mail "at" ChuckgoldStone.com / 617-738-8889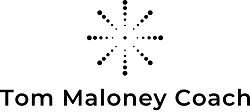 Climbing The Success Ladder helps you with Goal Setting. Positivity. NLP Coaching. Change. Getting Unstuck. Boston New Technology Co-organizer and Startup Adviser, Tom Maloney, trains entrepreneurs to be successful! Learn more: www.TomMaloneyCoach.com

BostonVR is the fourth largest VR meetup group in the world, a home for everyone from complete beginners to major XR heavyweights. We provide a meeting place for the XR community that has spawned many tech startups. It usually starts with a demo or a talk at a regular monthly meeting or a crazy idea at one of our monthly Dev Jams.
Products & Presenters:
1. PTC: Vuforia - PTC's Market-Leading Industrial Augmented Reality Solution! (Marty Markenson)

2. 3XR - Enhance your brand's customer experience with engaging, XR-enabled 3D content created at scale! (Mike Festa) Tech: Blender.
3. BitReel / @BitReel - Capture and share the best of your business! (Cosmo Kramer)

4. ADOREZ AR for furniture retailers - Augmented Reality solutions to empower Furniture Retailers to optimize sales and Customers to view products at home! (Nina Keshavarzi)

5. TheMissionZone / @TheMissZone - A platform for real-world immersive experiences! (Josh Rutstein / @gufyfut) Tech: PHP, MySQL.

6. Total Respawn Virtual Reality Arcade Attractions: Reality Arcade/Reality Zombies - A fully-automated VR attraction made for the location-based entertainment industry! (Mark Belmarsh) Tech: Unity, C#, Blueprint Reality.
Sign up to present at BNT: bit.ly/bntDemo
Agenda:
5:00 - AR & IoT exhibits with demonstrations at PTC's Corporate Experience Center (CXC)
6:00 - Networking with pizza, veggies, fruit, juice and free headshot photos (non-intrusively watermarked)
7:00 - PTC Welcome & BNT Partner Introductions & Livestream Starts (view here)
7:15 - AR/VR Presentations, Q&A
8:30 to 9:00 - More Networking and free headshot photos
Directions & Parking:
PTC is located at: 121 Seaport Blvd, Boston, MA 02210 (Google Map)
Public Transportation:
PTC is a 2-minute walk from the MBTA Silver line Courthouse Station. Walk 2 blocks southeast on Seaport Blvd and you will see the building on your right. You can also walk there in 13 minutes from the MBTA Red line South Station.

Driving directions:
Use this Google Map to PTC. We recommend parking at the LAZ Watermark Seaport Garage for $15 after 5 pm. They are located at: 85 Seaport Blvd, Boston, MA 02210 (Google Map). There is also limited metered parking on area streets. Just a bit further away are the SP Plus Channelside lot ($8 after 3 pm), with entrances at 41 Necco St & 45 Binford St and the VPNE Garage at 10 Necco St ($10 after 4 pm).
Upon Arrival:
Please bring photo identification and check in at our desk in the lobby, to pick up your name tag and security access tag. Take an elevator to the 17th floor. Follow BNT signs to the meeting space.
Attendance Terms:
BNT is dedicated to providing a harassment-free and inclusive event experience for all members/participants. To attend, event registrants agree to these Attendance Terms, which are summarized on the registration page for this event and in the confirmation email sent to registrants.
By registering for this event, you agree to share the information you submit with Boston New Technology and to be contacted by this party.
If you cannot/could not attend in person, look for our

livestream on Introvoke

at 7:05 pm on event night!