Description
We're excited to have Founder & CEO Todd Garland joining us to answer your questions about bootstrapping your startup.
Todd has spent the past ten years growing BuySellAds to one of the largest advertising marketplaces on the web. His startup now competes with industry giants, selling over 6 billion ad impressions each month. BSA now has 39 employees and millions of dollars in revenue. They've acquired other companies, most recently the reinvented & revitalized Digg.com.
And they've done all of this without ever raising outside capital. Todd started BSA while working at HubSpot, and built it to profitability and $800k in revenue in less than a year. If you're a founder that wants to build and scale a successful business without taking on debt or having obligations to investors, this is a great opportunity to learn from someone who's done it.
For this event, we'll choose several attendees in advance to join Todd on stage, one at a time, for a short discussion.
Unlike a traditional Q&A, you'll have time allotted to truly have a conversation with Todd, in front of an audience that can also learn from it. It's a great opportunity to get some high-quality advice, connect with a notable founder in Boston's startup community, and meet like-minded founders & peers.
RSVP now to attend, and select if you have something you'd like to ask Todd about. We'll be giving preference to questions that have room for discussion (more than a yes/no) and connect to something you're doing, planning, or deciding on (vs hypotheticals or only curiosity).
This event is part of the Founding Startups track at Startup Boston 2018.
Our Speaker:
Todd Garland, Founder & CEO at BuySellAds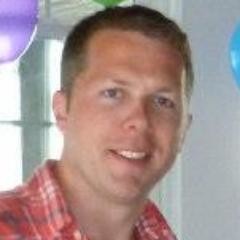 Our Moderator:
Mike Brown, Cofounder & CEO, nDash.co
Before becoming the cofounder and CEO of nDash Marketing, a content creation agency which then pivoted to nDash.co, the bootstrapped, SaaS content community platform it is today, Mike Brown held the position of Senior Content Marketing Manager at uTest, a company recently acquired by Vista Equity Partners.
Agenda for the morning:
8:30am - Check-in, network, meet fellow bootstrappers.
8:50am - AMA begins; selected questioners take turns joining Todd on stage.
9:50ish - Open Q&A from the audience.
10:10ish - A last bit of networking, meet more people.
10:30am - End of this session; thanks for coming!
This is a Startup Boston event.
Startup Boston is a free, five-day series of events celebrating, educating, and connecting entrepreneurs in Boston. Taking place from September 10-14th, 2018, Startup Boston brings entrepreneurs, company leaders, innovators, and industry experts together to foster collaboration and fuel growth in Boston's startup ecosystem.
Thank you to our event partners.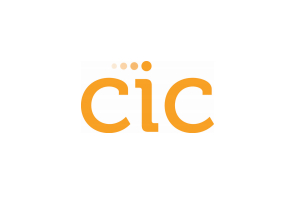 About CIC Boston:
One of Boston's largest innovation communities, CIC provides office and coworking space, and supports a variety of important programs in Boston's startup scene including Venture Cafe, District Hall, and MassRobotics.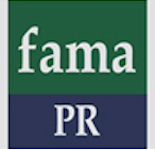 About fama PR:
fama PR is North America's premier boutique PR firm for technology companies. They deliver superior results and unmatched client service by using experienced PR professionals who apply a common sense, hands-on approach to both strategy and tactics. Working closely with clients, fama PR creates customized communications plans that are directly aligned with business objectives to help increase brand awareness and drive revenue.