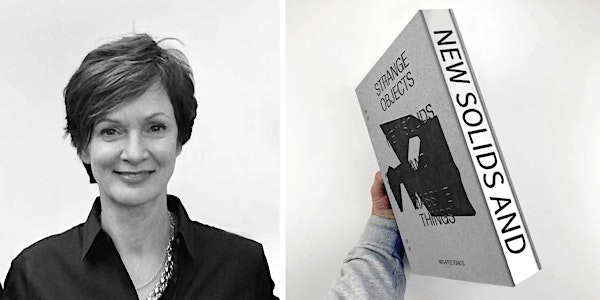 Book Launch and Welcome with Architecture Chair Winka Dubbeldam
Location
Meyerson Hall, Plaza Gallery (Lower Gallery)
University of Pennsylvania Stuart Weitzman School of Design
210 South 34th Street
Philadelphia, PA 19104
The Department of Architecture presents a book launch for Strange Objects, New Solids and Massive Things' (Actar 2021).
About this event
Advance registration is required for visitors, who must be fully vaccinated against COVID-19.​ If you are a Penn student, faculty member, or staff member, you do not need to register in advance. You will be admitted using your PennCard.
Based on the latest CDC guidance, face coverings are required indoors in public and shared spaces on the Penn campus.
Strange Objects, New Solids and Massive Things explores the work of Archi-Tectonics, the award-winning architecture firm founded by Dubbeldam in 1994, in light of a paradigm shift in contemporary design enabled by advances in technology and design conceptualization. Examining the architectural object and the process of its emergence and production, the book demonstrates in great detail how the firm's unique design methodology of research, optimization, and construction innovation leads to original, characteristic designs. Rather than a traditional monograph, the book, as manual, was conceived itself as a Strange Object reflecting the non-standard way the firm's projects come into being. WSDIA's iconic layout is intended as a "below the surface" manual or taxonomy of the firm's work, considering each project according to its particular formal and performative characteristics, thus establishing overarching areas of research and narratives but also the singular nature of the design process and its final outcome. With more than 600 images and graphics, Strange Objects traces the past 15 years of innovative multidisciplinary work produced by Archi-Tectonics through 10 case studies that explore process, experimentation, and production – including the upcoming Asian Games 2022 park and stadiums, reaching completion. With essays by Winka Dubbeldam, Manuel Delanda and Jonathan Jackson, along with a lengthy interview between Dubbeldam and Zack Saunders, the book celebrates the potential of the Strange Object and its capacity to generate new forms and meanings. Reconceiving how the architectural object is produced and experienced changes the very concept of objectivity and meaning of architecture.
About Winka Dubbeldam
Winka Dubbeldam, MArch, MsAAD, is the founder and partner of the WBE certified New York firm Archi-Tectonics NYC, LLC with offices in the US, the Netherlands and China. Dubbeldam is widely known for her award-winning work, recognized as much for its design excellence as for its use of smart building systems, sustainable materials, and innovative structures. In addition to her roles as chair and Miller Professor, Dubbeldam is director of the Advanced Research and Innovation [ARI] lab at Penn, where she has gathered an international network of innovative research and design professionals. She previously taught at the graduate architecture programs at Columbia, Cornell, and Harvard Universities, among other prestigious institutions. She was named one of the Design Intelligence 30 Most Admired Educators 2015.Currently, Dubbeldam is the external examiner at the Bartlett UCL London, juror for the PLAN Awards, and the chair of the Panel of Jurors for the "Project of the Year Award 2020" by the Architecture of Israel Quarterly with the European Union [2020]
About Archi-Tectonics NYC, LLC
Archi-Tectonics is a WBE certified research-based design practice with offices in New York City, the Netherlands, and China. Dubbeldam and Justin Korhammer, a partner since 2016, lead a diverse team of architects and designers that work on multiple scales, spanning from cities and buildings to design objects. Archi-Tectonics has built projects both local and global, and recently won the Asian Games Design Competition in Hangzhou China [2018], with a 116-acre park, five buildings and two stadiums, now under construction, to open in 2022. The Asian Games Design recently won the PLAN Award 2020, and won the A+ Architizer Award. The 512GW Townhouse was the awardee in the 2020 Rethinking The Future: Global Architecture and Design Awards 2020. The firm's work is published in numerous international architecture and design periodicals, as well as in the three monographs: Winka Dubbeldam, Architect (010 Publishers, Rotterdam, 1996), AT-INdex (Princeton Architectural Press, NYC, 2006), and Archi-Tectonics (DAAB publishers, 2010).