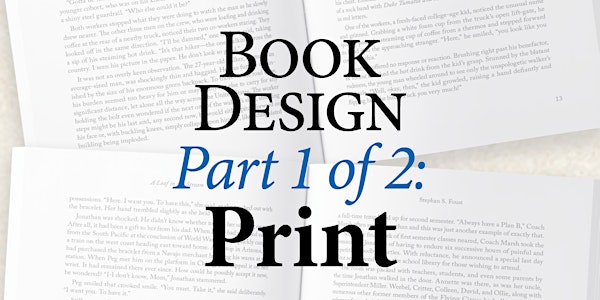 Book Design Part 1 of 2: Print
Style Automation in Print Books
Refund Policy
Contact the organizer to request a refund.
Eventbrite's fee is nonrefundable.
About this event
3:45-4:00 pm Pre-Presentation Networking
4:00-5:45 pm Presentation
TWO EVENTS. SEPARATE REGISTRATIONS REQUIRED.
Part 1 of 2: Print—July 21, 2022
Register here on this Eventbrite page
Working with long documents can be cumbersome and a major headache, especially if it eats up a lot of your time. Kayla Swedberg and Becky Bayne of Becky's Graphic Design in Nashville share tricks for automating much of the book design process.
They will be working in a multi-document book file, showing you the progression from Word manuscript to a designed and refined InDesign book in just under an hour.
Specific Topics:
How to set up Master/Parent pages that work in every document of your book
How to create styles that do most of the work for you.
Justification settings and Keep Options that prevent weird formatting
How to use Text Variables to Automate running headers
How to synchronize styles and other settings across documents
Part 2 of 2: eBook—August 18, 2022
Click here to register on a separate Eventbrite page
eBook formatting is so problematic that many people refuse to do it! In this presentation, Kayla Swedberg and Becky Bayne of Becky's Graphic Design in Nashville describe the process of taking an InDesign print file and converting it into an eBook format—without the headache!
Specific Topics:
Using Split Document to create breaks in the book
How to properly format images with captions (so they don't fly away!)
Export Settings to make everything works (and look good!)
Additional programs to use—Kindle Previewer 3 and ePub Checker by Pagina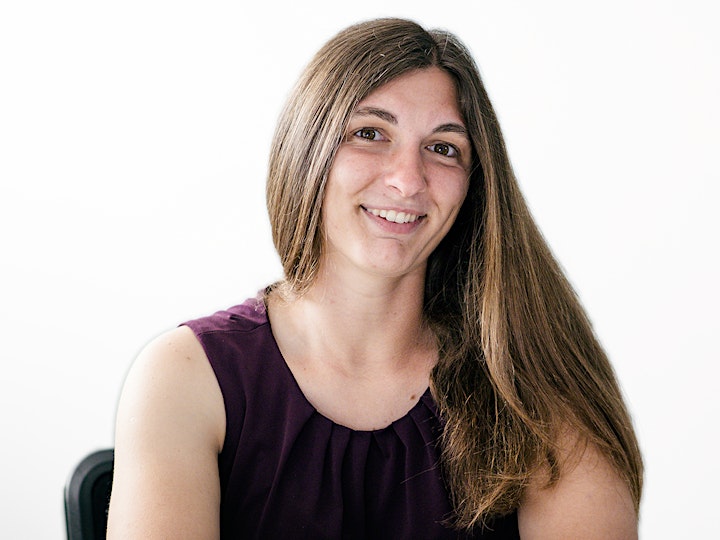 About Presenter Kayla Swedberg
Kayla Swedberg has been working with Becky's Graphic Design since 2018. She graduated from Nossi College of Art in Nashville with a BGA in Graphic Design in 2020.
Growing under the wing of Becky's mentorship, Kayla is now an integral part of Becky's Graphic Design. She spurs along the team's book design process by exploring the farthest reaches of InDesign's automation features. While Becky creates the visual identity for a single book chapter template, Kayla finds the quickest, most efficient ways to style the whole book from cover-to-cover.
Additionally, Kayla is the team's up-and-coming eBook expert. She transforms the finalized print files from InDesign into a workable format for eBook exporting. She is now a pro at working with even the most complicated reflowable eBook files—ones that are very long, contain images or pull-quotes, or that have a myriad of clickable links.
When she's not creating art, she goes trail riding with her trusty mule or sits outdoors with a novel and her bearded dragon.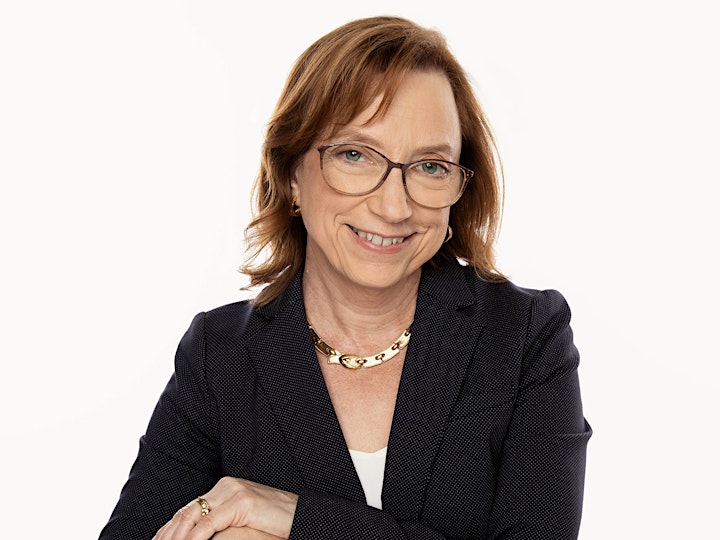 About Presenter Becky Bayne
Becky Bayne began her career as a calligrapher in the 80's, hand lettering grocery ads at a small advertising agency in upstate New York. When desktop computers were introduced, Becky jumped in and learned digital design and marketing alongside everyone else.
The business, Becky's Graphic Design, was established in 1992 and has designed creative branding and marketing for small and medium businesses. In 2021 the business shifted focus and is now providing book design and self-publishing expertise for authors. They offer the additional service of managing the book upload and the technical aspects of publishing the book to distributors' online or commercial printers.
The first computer Becky purchased for her business was in 1995. She invested in a Gateway 486 PC and installed Aldus Pagemaker, CorelDraw, and Photoshop 2.0 with 3.5 floppy discs, one at a time.
Becky and her husband Roger, are both entrepreneurs and have been married over 40 years. They have two children who have given them six wonderful grandchildren.
Free Raffles
Yes, we will still have raffles. And, for as long as we are able to do it, they're free. You must attend the presentation to be eligible. Most prizes will be delivered electronically. The Los Angeles InDesign User Group is a registered 501(c)(3) not-for-profit organization. Contributions are tax-deductible to the extent that the law allows.