Barnes & Noble welcomes Lauren Groff for a live, virtual event to discuss our September Book Club selection, MATRIX!
About this event
Join Barnes & Noble as we welcome two-time National Book Award finalist Lauren Groff for a live, virtual event to discuss MATRIX, our September Book Club selection.
Lauren Groff will be in conversation with Jamie Quatro.
If you don't have a copy already, please order MATRIX (on-sale 9/7/21) before our book club discussion! The Barnes & Noble Exclusive Edition includes a Q&A with author Lauren Groff and a reading group guide.
-------------------------
Event Details:
This is a live, free event. Registration is required to attend.
Each registration must have a different email associated with it to gain entry. Please be sure your correct email is listed when you register and that your Eventbrite settings include updates on this event.
This event will air as a Zoom Webinar. It will not air on the Eventbrite site itself. Access to the event will become available on the afternoon of the event, Tuesday, October 12 at 3 PM ET.

Access to the event will become available via:

A JOIN NOW button in your Eventbrite account OR your event registration confirmation email.

You will receive reminder emails from Eventbrite before the event. You may also access the event through the reminder email.

You may be asked to re-enter the email in which you purchased this ticket to re-validate.
Guidelines:
Disruptive Conduct: Barnes & Noble wants to create a safe virtual space for all. You acknowledge and agree that Barnes & Noble reserves the right to remove you from the Virtual Event if B&N, in its sole discretion, determines that your participation or behavior create a disruption or hinder the Virtual Event or the enjoyment of the Virtual Event content by other attendees.
Recording, Live Streaming, and Videotaping. Participants may not record or broadcast audio or video of Barnes & Noble Virtual Events.
Please note that Eventbrite is the only authorized dealer for this event. Each person must be registered to enter.
We cannot guarantee a replay of the program. Please keep this in mind before registering for a ticket.
Event guidelines are subject to change.
Join Barnes & Noble for future virtual events! See our upcoming line-up here.
----------------------------------------------------------------------
About MATRIX:
One of our best American writers, Lauren Groff returns with her exhilarating first new novel since the groundbreaking Fates and Furies.
Cast out of the royal court by Eleanor of Aquitaine, deemed too coarse and rough-hewn for marriage or courtly life, seventeen-year-old Marie de France is sent to England to be the new prioress of an impoverished abbey, its nuns on the brink of starvation and beset by disease.
At first taken aback by the severity of her new life, Marie finds focus and love in collective life with her singular and mercurial sisters. In this crucible, Marie steadily supplants her desire for family, for her homeland, for the passions of her youth with something new to her: devotion to her sisters, and a conviction in her own divine visions. Marie, born the last in a long line of women warriors and crusaders, is determined to chart a bold new course for the women she now leads and protects. But in a world that is shifting and corroding in frightening ways, one that can never reconcile itself with her existence, will the sheer force of Marie's vision be bulwark enough?
Equally alive to the sacred and the profane, Matrix gathers currents of violence, sensuality, and religious ecstasy in a mesmerizing portrait of consuming passion, aberrant faith, and a woman that history moves both through and around. Lauren Groff's new novel, her first since Fates and Furies, is a defiant and timely exploration of the raw power of female creativity in a corrupted world.
About Lauren Groff:
Lauren Groff is a two-time National Book Award finalist and The New York Times–bestselling author of three novels, The Monsters of Templeton, Arcadia, and Fates and Furies, and the celebrated short story collections Delicate Edible Birds and Florida. She has won The Story Prize, the PEN/O. Henry Award, and been a finalist for the National Book Critics Circle Award. Her work regularly appears in The New Yorker, The Atlantic, and elsewhere, and she was named one of Granta's 2017 Best Young American Novelists. She lives in Gainesville, Florida, with her husband and sons.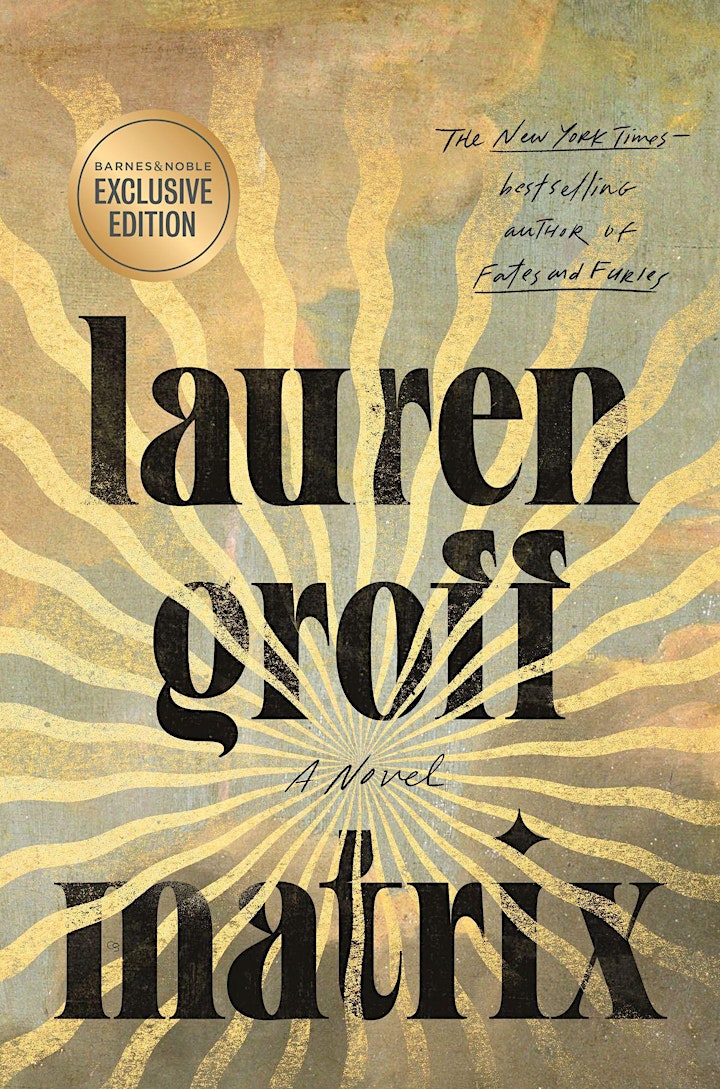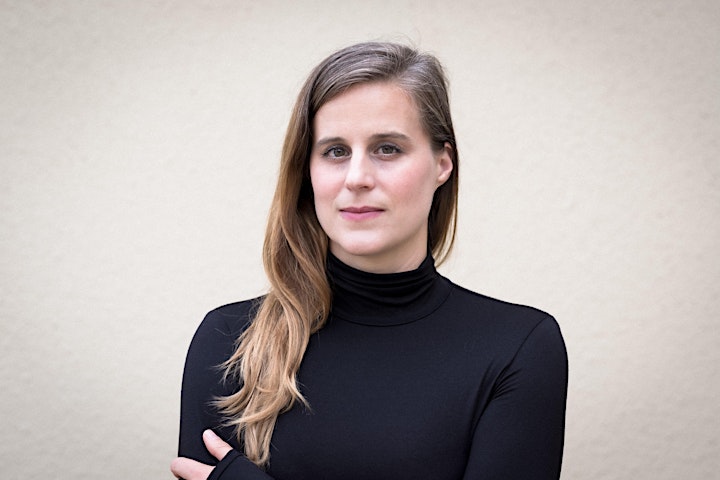 Organizer of B&N Book Club Virtual Event: Lauren Groff discusses MATRIX