BMA Presents: Artificial Intelligence in B2B Marketing
Description
Will your B2B marketing role be replaced by Artificial Intelligence (AI)? AI in Marketing is already here, but in many ways, we are only getting started. A July 2017 Salesforce survey of 3500 marketing leaders indicated nearly half already use AI-enabled solutions. In addition, a quarter of those leaders will be piloting new AI programs in the next 2 years. But what are the use cases to drive B2B Marketing with AI? Most are about enhancing the productivity of marketers, allowing them to operate effectively at scales beyond normal human capacity. With this vision, how does AI empower us today and enable us to – ironically – become more personal and human in the years to come?
Lunch will be provided. *Discounted Early Bird Pricing Extended! $5 off--ends March 9th. Register today!
Cameron Fowler
Head of the Southeast Region
Quantcast
——–
Cameron Fowler leads a team at Quantcast focused on building partnerships with the biggest brands in the Southeast. Prior to joining Quantcast, his 20+ years of industry experience was spent with companies such as Twitter, Groupon, and Yahoo. Most recently at Twitter, he led a national category sales team working with Fortune 500 clients. Quantcast is a global leader in Artificial Intelligence technology, using machine learning to drive human learning to help brands grow in the AI-era. Quantcast helps marketers and publishers understand their audiences through 1st party direct measurement. Their AI-driven audience insights platform measures over 150 million web destinations, Quantcast's predictive analytics powers insights, targeting and measurement solutions worldwide. Headquartered in San Francisco, Quantcast employs more than 800 employees in 22 offices across 10 countries.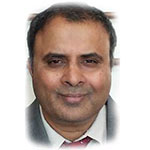 Srinivas Kilambi, PhD
Founder and CEO
DXI
——–
Srinivas Kilambi has been an innovator, inventor, serial entrepreneur and product visionary with more than 20 years of experience in Information Technology and Chemical Engineering industries. Dr. Kilambi currently serves as Founder and CEO of DXI, a company that develops cloud-based machine-learning software to allow companies to maximize the success of their digital marketing campaigns. They do this by leveraging 25+ Machine Learning (ML) algorithms to discern the hidden stories behind domain-centric Big Data, allowing for actionable decisions based on engagement and relevancy through their Predictive Buyer Score. Prior to DXI, Srinivas has held a number of leadership positions at Reliance and Tata Chemicals as CEO of Bio-Refinery and Chief Knowledge Officer responsible for projects exceeding $1 billion. His first start-up, Commodore Separation Technologies had a successful US IPO in 1997. He has served as Founder, CEO and Chairman. Srinivas is also the Founder of Renmatix, Advisor of Commodore Applied (AMEX: CXI) and holds a PhD in Chemical Engineering and CFA.
Taz Lake
Founder
Brightmill
(moderator)
——
Taz Lake is the Founder and CEO of Brightmill – a web experience agency that believes in better websites through analysis. Prior to Brightmill he served in various technical and leadership roles in Fortune 500 companies, large enterprises, digital agencies and consultancies. Companies served include McKesson, Cigna, Coca Cola, Cox Communications, Motorola and ARRIS. He is a past Adjunct Professor at Georgia State University and The Art Institute of Atlanta. His web analysis thought leadership has been published online in The Huffington Post, Advertising Week, CMS Wire, Multichannel Merchant, and Internet Retailer. He holds an MBA with a Computer Information Systems emphasis from the Robinson College of Business at Georgia State University, an Interdisciplinary Master of Arts from Wheaton College Graduate School (IL), and a Bachelor's degree in Chemistry from Duke University. His project success portfolio includes multi-vendor transformational initiatives, modernization initiatives, content management systems, enterprise web sites and intranets, search engines, document management systems, contract management systems, web analytics modeling, information re-architecture and design, business process re-engineering, compliance initiatives, system integration, web vulnerability programs and custom application development.