New York City Sensation BLUNDERLAND is an evening that is as naughty as it is wholesome and as raunchy as it is sweet
About this event
International Variety Sensation BLUNDERLAND is making its SAN FRANCISCO DEBUT at the Fabulous GREAT STAR THEATER with the sort of wowtastic wonder you won't see gathered anywhere else!!!
Drawing from the finest burlesque, circus, cabaret, and performance art talent, BLUNDERLAND is vibrant, shocking, and uproarious, filled with scintillating surprises that you won't soon forget. This internationally renowned award-winning variety show is fit to burst with all the club kid madness and art house weird you can handle.
We are ALL FINALE and NO FILLER.
From NYC to London, Melbourne to New Orleans and everywhere in-between we have entertained the world and now we are so excited to be swooping into San Francisco!!!
BLUNDERLAND is as naughty as it is wholesome and as raunchy as it is sweet. This is not a show for the meek and we serve nothing mild here. Please leave all expectations at the door and come prepared for anything!
WITH PERFORMANCES BY:
Dirty Martini
Rizo
Jet Adore
Frankie Factitious
Darlinda Just Darlinda
Madame Vivien V
Alotta Boutte
Colin Creveling
Snatch Adams
Albert Santiago
Fou Fou Ha
Pixel the Drag Jester
Jon Joni
Beatrix BB
Peter Mercury
And your host Justin Elizabeth Sayer
Produced by Eric L. Schmalenberger
You are BEAUTIFUL
You are BLUNDERFUL
Be your own icon
Dress to impress and JOIN US!!!
Doors at 7:30pm, show starts at 8:00pm. There will be an intermission, bar with drinks and snacks, and smoking patio. See you there for something truly blunderful!
This event contains nudity and adult themes. This is a 21 and up only event.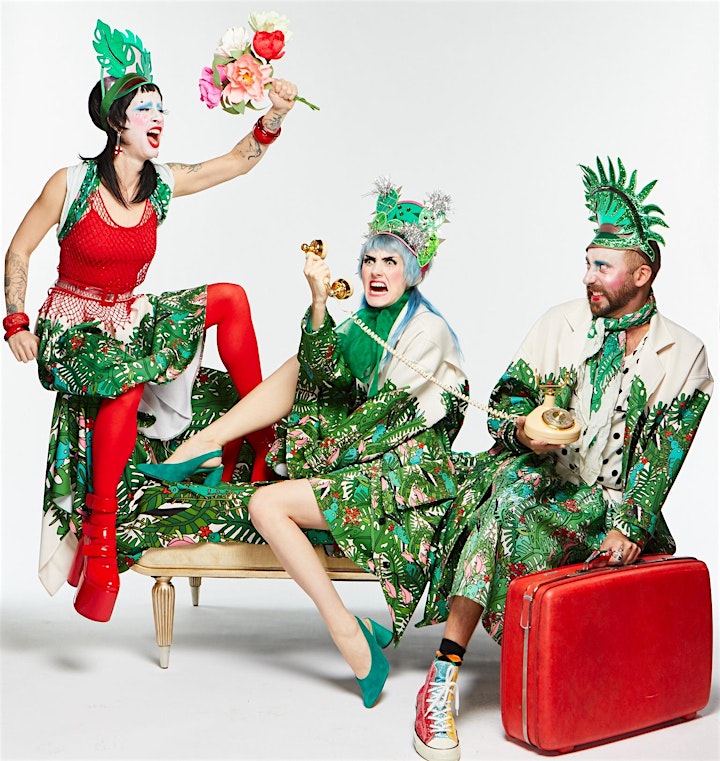 COVID-19 POLICIES
We do not anticipate having any restrictions in place for capacity, masks, or vaccine requirements, however we strongly encourage only those who are fully vaccinated to attend, and you are welcome and encouraged to wear a mask should you choose to. If any restrictions are imposed per California or San Francisco regulations, we will update you with details. By purchasing tickets, you agree to comply with any restrictions which may end up being in place. Refunds will be available if you no longer feel comfortable attending for any reason. Thank you for your understanding as we do our best to keep everyone healthy while also providing the best possible experience to all.
Organizer of BLUNDERLAND (Fri, Oct 8th)
The Great Star Theater is a historic 500-seat live event venue built in 1925 that has hosted countless Chinese operas, classic Hong Kong movies, and traditional Asian stage plays. More recently it has been a home for the local arts community hosting events like Dark Kabaret, Misfit Cabaret, Vespertine Circus, film festivals, and so much more. Come dress up and enjoy the magic, history, and excitement of the Great Star Theater!