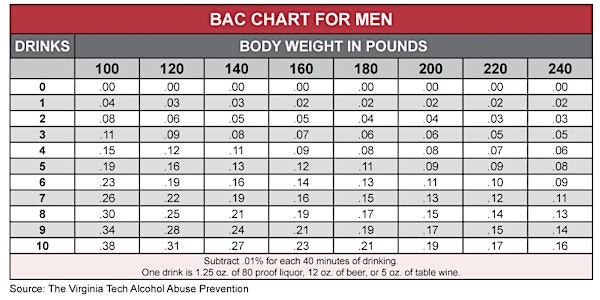 Blood-Alcohol: What You Need To Get And How To Use It
Dispel the mystique of blood cases by giving you the basic knowledge and how to use that knowledge to win your case.
Refund Policy
Contact the organizer to request a refund.
About this event
Afraid of challenging blood-alcohol test results because you don't understand them? This seminar will dispel the mystique of blood cases by giving you the basics on how blood is tested at the Michigan State Police lab, what documents you need to obtain, and what to do with them when you obtain them. Hosted by our own blood-alcohol expert, Mike Boyle, and with a basic overview of blood testing by Jeff Crampton, you will hear from nationally renowned attorney, Andrew Mishlove, about what you can do with the information you get. Dr. Andreas Stolz will also be on hand to talk about measurement uncertainty and things to look for when analyzing a blood-alcohol case. With many police departments preferring blood testing over breath testing – especially during the time of Covid – you need to know how to fight blood cases.
The online only event begins at 3:00 p.m. on Friday, October 8th and goes until 6:00 p.m. We will resume on Saturday, October 9th at 9:00 a.m. and go until approximately noon. If you cannot attend in person, please consider purchasing the recording.
Andreas Stolz is a Michigan State Univeristy Associate Professor, Operations Department Head in Experimental Nuclear Physics. Dr. Stolz received his PhD, Physics from Technological University of Munich, 2001.
Dr. Stolz has been qualified as an expert in Metrology (science of measurement) and Physics over 50 times in courts in Michigan, Arizona, California, Massachusetts, Minnesota, New Jersey, Vermont, and in Quebec, Canada.
Andrew Mishlove is known and respected throughout the United States as the top Wisconsin OWI/DUI defense lawyer and one of the top DUI attorneys in the United States. Mishlove was named to a seat on the governing Board of Regents of the National College for DUI Defense (NCDD), the ABA-accredited College that certifies drunk driving defense specialists. He is one of only fourteen Regents in the United States.
Andrew Mishlove is the developer and Course Director for the Serious Science Blood Analysis courses taught at the Shimadzu Laboratory at the University of Texas-Arlington. These are, by far, the nation's most advanced courses in forensic science and trial advocacy.
Once registered you will have access to the Zoom credentials to login.