Description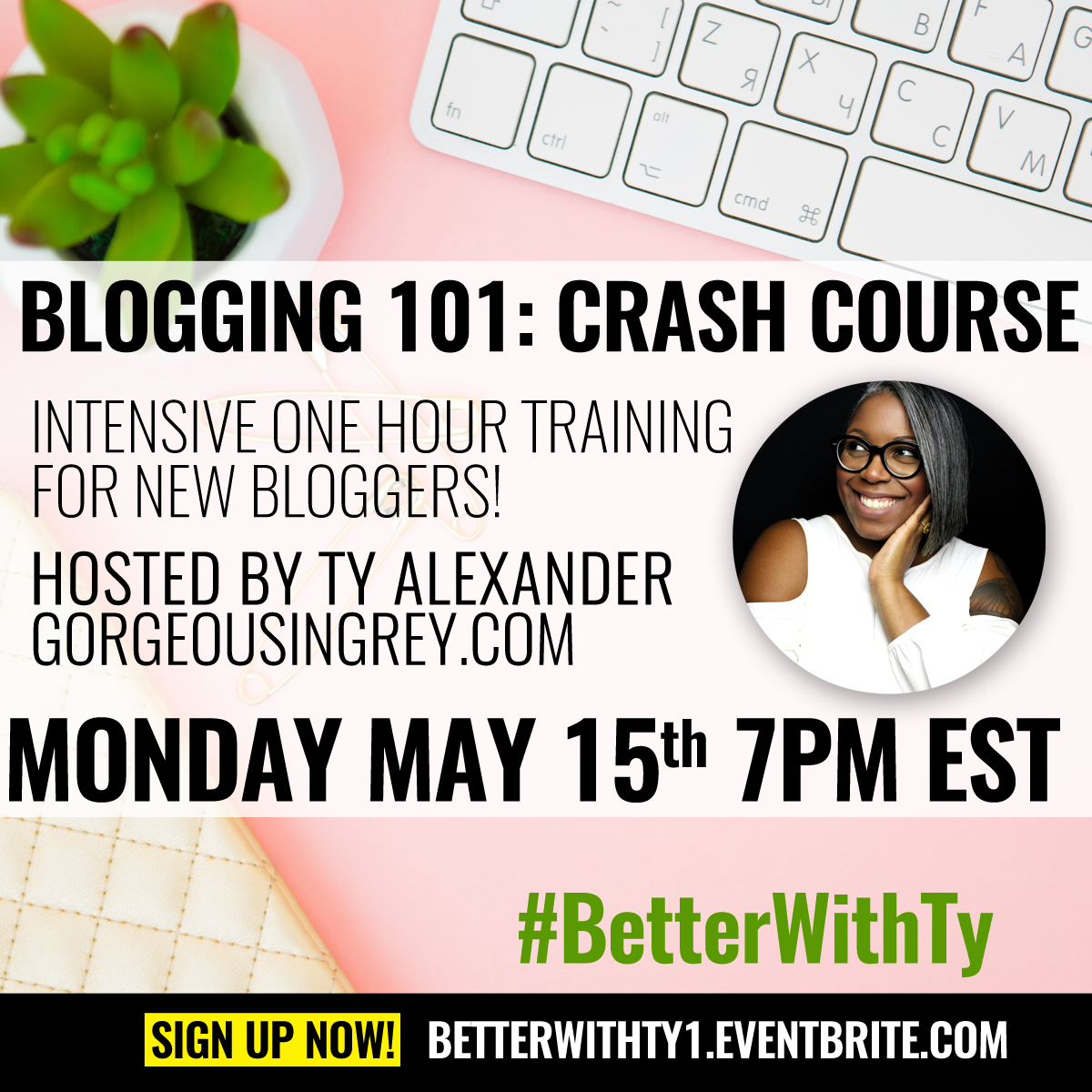 So you're thinking about starting a blog. OR, you've started and stopped a few times and you're "in it to win it" this time! Congrats and welcome to this joyous and slightly crazy club of ours. Everyone thought the blogging and influencer bubble would burst into Internet fairy dust but a decade later and we're still here!

Whether you're aiming to quit your day job and become the next top blogger, or you're just looking to vent a few times a week to a bunch of strangers, blogging can really be beneficial in helping you reach your professional and personal goals.
Blogging will expand your network. You'll reach people in countries you've never visited. You'll become Internet cousins with the most unlikely of people (and all for the right reasons). Blogging is a powerful platform for everyone with a thought! That's you right?
This class will give you the tools and confidence you need to effectively start your blog and begin telling the world your story.
Here's some of the things you will learn:
How to pick the perfect platform

Setting up your blog

How to build an audience
This class will be interactive class with 15 minutes of Q&A.
Who is this class for:
People who want to start blogging and don't know where to start.
People who are blogging and stopped because they feel overwhelmed, unfocused or unsure.
Registration includes access to the webinar, the presentation document and downloadable guides to help you keep your blog alive and lit at all times!
Only 30 seats available.
---


I also have 3 other classes that I know you'll benefit from:
---
PLEASE NOTE: After you've registered, you will receive a confirmation email stating that you have successfully registered. Within 24 hours, you will get an email with instructions on how to access the webinar on the date and time it's scheduled for.
---
Refund policy: If you have a scheduling conflict that doesn't allow you to attend the class please email contact@gorgeousingrey.com for a refund or a credit on a future class. There will be no refunds (or credits) on classes happening within 6 days of your request. However, you can receive the materials of content presented once the class ends.
---
About Ty
From her signature strands of luscious grey hair to her notable career as a digital influencer and social media strategist, Ty Alexander carries a presence that in a word, is undeniable. Through her wildly popular blog, GorgeousinGrey.com, she has become a leading authority in beauty, fashion, and lifestyle related content. She has been featured in or on notable media outlets such as Redbook, Real Simple, CNN, O Magazine, Essence, and EBONY magazines; and was a 2016 BlogHer Voices of the Year nominee. Hailed as a must-read for women in search of guidance on how to make sense of their own grieving process, her debut book, Things I Wish I Knew Before My Mom Died, is available in bookstores everywhere.