Description
Want to learn the technology behind Bitcoin and the biggest disruption since the Internet? Get your spot before it sells out!


Course Overview
PART 1: Blockchain 101
Sep 7 - 9:00 AM - 12:00 PM
*Complimentary breakfast will be available from 8:30AM
This comprehensive course provides an overview of the Blockchain technology including its history, evolution and the future. It will give you a competitive advantage in the Blockchain space by understanding the implications and business opportunities associated with how Blockchain is affecting global industries. You will also learn about bitcoin, which is powered by blockchain technology, and other cryptocurrencies.
Our goal is for YOU to leave the course with a broad understanding of what Blockchain is, the global competitive landscape, and core concepts of how Blockchain can affect a company's future performance.
Includes public vs. private blockchains, impact on industry and practical business use cases.
Existing platforms: Hashgraph, Ethereum, Bitcoin and Hyperledger.
PART 2: Blockchain Lab
Sep 7 - 1:00 PM - 7:00 PM
*Complimentary lunch and snacks will be available from 12PM
This workshop is for software developers who are interested in the underlying mechanisms that make up a blockchain. You should already be familiar with some basic concepts behind databases, computer networks and basic protocols. Some concepts that will be taught:

● Technical Context: Overview of Ethereum blockchain focusing on its foundational role for DApps.
● Solidity Walkthrough: Walkthrough of common Solidity design patterns used in Ethereum smart contracts. Emphasis on the difference in approach to coding between a DApp developer vs. traditional developer.
● Smart Contract Development: You will build a fully functional token crowdsale smart contract with the mentors' guidance, once completed you will be guidede on how to deploy your contract onto the ethereum test network.
● DApp Development: You will build and deploy a group of smart contracts, and interact with them through a React front-end DApp.
(This session requires software development experience.)
CHOOSE BETWEEN PART 1, PART 2, OR BOTH PARTS.


Who can take this course

Anyone aspiring to learn new technology can take this the course. Executives, decision makers, entrepreneurs, students and professionals interested in a career in the blockchain technology should opt for the course.
Prerequisites
Programming knowledge is only required for those planning to attend to Part 2.
Course Objectives

After completing this Workshop, you should be able to:
Understand the importance of Blockchain technology
Assess how blockchain can impact different industries
Perceive how transactions are validated by miners
Comprehend the difference between cryptocurrency and other practical blockchain use cases
Discuss the compelling use-cases of blockchain
Interpret the prospects of blockchain
Instructors
Antonio Mañueco
Antonio Mañueco is a Miami native and a graduate of the University of Miami. He earned an Industrial Engineering degree with a focus on Business Management and a Masters of Science in Industrial Engineering (MSIE) degree in Logistics. He started as a Network Engineer for the university which later led him to establish blubeta in 2010. During his professional 14 year career, he has led numerous high-profile technical initiatives ranging from software architecture, network and security deployments to continuous integration roll out strategies for some of South Florida's most reputable startups and global Fortune 1000 companies. As an active community leader he aids in organizing one of South Florida's most active community of creatives, entrepreneurs, and technologists: Wynwood Tech.
Antonio is CEO of blubeta, a Miami-based Software and Acceleration company, and CTO of BetaBlocks, a Co-Builder and Accelerator of early-stage blockchain technology companies.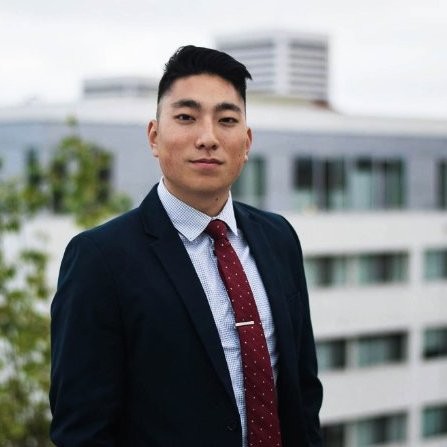 Eric Chung
Eric Chung is the founder of DApperNetwork, a project focused on providing pragmatic blockchain developer bootcamp education to grow the global community of DApp developers. He is also the cofounder of the Los Angeles Blockchain Lab, a nonprofit organization that champions collaborative blockchain initiatives between the city of LA, academic institutions, enterprises, and startups. Eric serves as a lecturer at UCLA and regularly organizes meetups, conferences, and hack nights for the LA community.
DON'T MISS OUT!
LIMITED DISCOUNTED TICKETS.