BLOCKCHAIN BEST PRACTICES

Friday, December 7, 2018 from 1:00 PM to 4:00 PM (EST)
Event Details

 Event Purpose:
This is an invite-only event, gathering of Executives across Governments, Corporations, and Academia who will participate in talks, panel discussions, and debates on the topic of Best Practices in Blockchain. We believe your experience, knowledge, and interest in the topic would be a great addition to the event.
There will be panel discussions and networking breaks. In the final hour of the event, the floor will be opened for happy hour networking. We cordially invite you to join us and wish our collaboration will make the conference informative and valuable.

 Event Timeline (Tentative):
1:00 pm Welcome Guests - Jim Liew & Jose Arrieta
Opening Keynote - Combiz Abdolrahimi and Mark Fisk
1:15 pm Panel Discussion -- "Blockchain and the Pele Multiplier 10x"
Moderator: Tiffany Gray
Panelists: Maureen Murat, Xiaochen Zhang, David Lawson, Vincent Annunziato, Bob Sicina
1:45 pm Break

2:00 pm Panel Discussion -- "Blockchain Data-Layer and AI Micro-Services"

Moderator: Carol Van Cleef 
Panelists: Sonia Mundra, Oki Mek, Demir Yener, Karen Swain, Jaime Arroyave
2:30 pm Break

2:45 pm Panel Discussion -- "Tokenizing Institutional Asset Explosion"

Moderator: Cindy Chin
Panelists: Christian Gorissen, Katherine Pinkard, Patrick Springer, Elizabeth Lan Davis
3:15 pm  Closing Keynote -- Mihaela Ulieru 

"Blow Me Away Scotty!" -- 10 minute MIND BENDERS 
3:30 pm - George Economou "...one million transactions per second..."
3:40 pm - Aleksandar Zelenovic 
3:50 pm - Amr Alhuraibi and Zihan Bai
4:00 pm -- Event Ends -- Happy Hour Offsite 
Attendee List
Sort by:

Date

|

First Name

|

Last Name
When & Where

Johns Hopkins Carey Business School
1625 Massachusetts Avenue Northwest
Room 109-110
Washington, DC 20036


Friday, December 7, 2018 from 1:00 PM to 4:00 PM (EST)
Add to my calendar
Organizer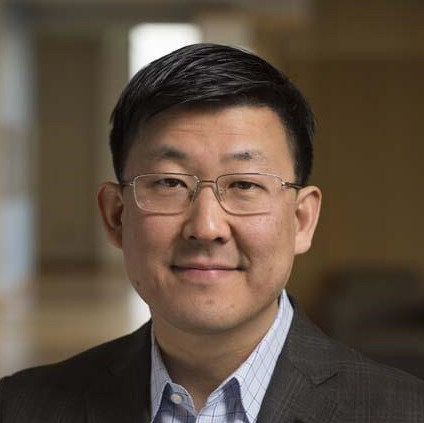 JIM KYUNG-SOO LIEW
Dr. Jim Kyung-Soo Liew is an Assistant Professor of Finance at Johns Hopkins Carey Business School and revels in pushing the boundaries of financial knowledge and product development both as an academic and FinTech Entrepreneur. He has published pioneering research in the intersection of social media big data, crypto-currencies, and financial markets.

He currently teaches "Big Data Machine Learning," "Blockchain," "Advanced Hedge Fund Strategies," and "Leading Entrepreneurship and Innovation" at the Johns Hopkins Carey Business School. Additionally, he serves as the Chairman of the Johns Hopkins Innovation Factory and has received the Dean's Award for Faculty Excellence 2015-2018. He serves on the Editorial Board of The Journal of the British Blockchain Association, Journal of Alternative Investments and the Journal of Portfolio Management where he co-authored the most read Invited Editorial "iGDP?".

About SoKat Consulting, LLC (www.SoKat.co) 

Dr. Liew co-founded SoKat Consulting, LLC. SoKat creates world-class Machine Learning / AI and Blockchain products and services primarily servicing institutional investors, government agencies, academic institutions and select-startups. SoKat unlocks the hidden value of data through thoughtful and creative solutions, comprising of actionable business intelligence, transparent data analytics, bold predictive models, and next-generation investment products.

Previously, Jim has been with the Carlyle Asset Management Group, Campbell and Company, and Morgan Stanley. He holds a BA in Mathematics from the University of Chicago and a Ph.D. in Finance from Columbia University. 

He currently lives just outside of Baltimore with his wife and two daughters, who he plans to raise as the next generation disruptors.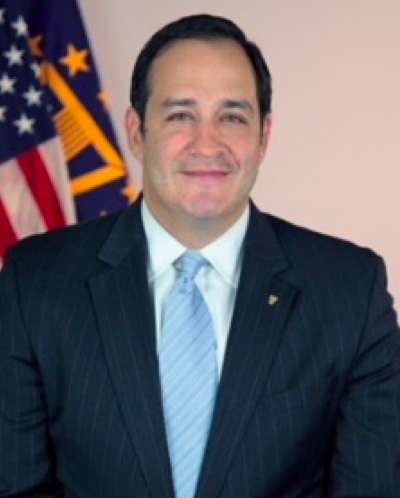 JOSE ARRIETA
Associate Deputy Assistant Secretary for Acquisition U.S. Department of Health and Human Services
Jose Arrieta joined the HHS team in January 2018 and brings over 14 years expertise in policy, procurement and technology solutions to HHS.   He has deep experience in all phases of the acquisition lifecycle and has served in a broad range of roles including contracting officer, budget manager, financial manager, small business executive, and program manager.    He is a respected leader in applying emerging technologies, especially blockchain, artificial intelligence, and robotic process automation, to Federal acquisition challenges.  Jose has published several articles on the importance of communicating with the industrial base to ensure successful procurement outcomes.  He is actively engaged in the academic community and currently serves at the University of Virginia and Johns Hopkins University as an Adjunct Professor focused on Blockchain and Public Procurement.   He is also an advisor to the Dean of the Kogod Business School and provides guidance on the creation of a data science lab that is exploring the use of blockchain.   He has pushed for a broader policy view of blockchain technology and created government-wide communities (e.g. ACT IAC Blockchain Working Group) focused on identifying blockchain use cases and best practices.  
Since joining HHS, Jose has successfully built and begun to implement the first fully functioning blockchain coupled with artificial intelligence for public procurement, in the world.  This is being implemented within the function of acquisition at the Department of Health and Human Services.  The core of the program, called HHS Accelerate, was built in 7 weeks. 
As the Former Director of Schedule 70 Operations with the General Services Administration (GSA), Jose led the largest IT contract in the world.   Yearly, it averaged approximately $15B in business volume, providing IT products and services to 1,000 federal, state, and local customers.  In 2017, Jose successfully delivered a proof of concept that automated contract awards and reduced cycle time for contract awards and modification by 90%, by introducing the blockchain into GSA's IT Schedule 70's business process.
Before that Jose was the first Senior Executive Director of the Office of Small Disadvantaged Business Utilization for the Department of the Treasury.  Treasury spent almost $1.2B with small business in FY 2014 and achieved 3 A's in a row under his leadership.
From 2012-2014, Jose served as the first Procurement Ombudsman for the Department of Homeland Security.  He managed vendor relationships with 15,000 DHS industry partners.  Jose developed an innovative model to train 10,000 members of the DHS acquisition workforce on how the industry does business.  Overall, his objective was to bring the workforce and the industrial base together to ensure DHS could successfully spend over $17B dollars a year to protect the homeland.
From 2010 – 2012 Jose worked for the Transportation Security Administration (TSA) as a Program Manager for the Office of Intelligence & Analysis.  In this role, he planned and developed requirements for major IT acquisitions, managed the budget formulation & execution process, and provided performance oversight for a portfolio of 7 geographically dispersed risk-based, intelligence driven, program offices. The portfolio he managed invested $500M annually through 78 major contracts (80% high risk) that supported enrollment, vetting, and adjudication of 22 million people 24 hours a day, 7 days a week, at 99.99999% operability.
Jose began his Government career as an acquisition intern at the General Services Administration (GSA). In his last position at GSA, he served as a Lead Contracting Officer with an unlimited warrant, leading the supply chain modernization effort.  He focused on high dollar value, highly complex, politically sensitive supply chain, 4th party logistics acquisitions supporting military activities in the United States and the Middle East.  During his time at GSA, he led acquisition teams that planned, negotiated, and awarded multiple enterprises wide Federal acquisitions for military clients ranging in value from $29M to $500M per year. He also created and staffed an emergency contracting branch to support FEMA in national emergency response. 
His has received numerous awards in the course of his work, including:
2019 Federal Health IT 100 Award

2018 GovCon Executive Pinnacle  IT Innovator of the Year

2018 FCW Best in Class Public Sector Innovation Award Civilian

2018 ACT-IAC Collaboration Award

2018 IACCM Global Excellence in Contract Mgmt Award

Fed 100 2018

Federal Small Business Champion (2015)

Washington Homeland Security Roundtable Industry Engagement Award (2014)

Elmer B. Staats Young Acquisition Professional Excellence Award Finalist ( 2014 )

American Council for Technology and Industry Advisory Council's Myth-Busting Award (2013)

American University Case Competition 2007, 2008* (*Finalist- International Case Competition)

The Coalition for Government Procurement's Excellence in Partnership Award (2012)

Pathways to Success Award (2008)

GSA Commissioner's Award for Teamwork (2007)