Blockchain Beach - A Night of 2 Panels: Women in Blockchain & East Meets We...
Description
Blockchain Beach - Tuesday Night in Santa Monica
*Volunteers needed, please email founders@bnft.life
MARK YOUR CALENDAR! Blockchain Beach is scheduled for Tuesday, September 25th at 7PM.
As usual the networking will be amazing and food/drinks are provided.
Powerful Keynote, Fireside Chat & Panel Speakers:
Rahilla Zafar - Managing Director of ConsenSys

Taylor Monahan - Founder MyCrypto

Jessica Versteeg - Founder of Paragon
Jason Lee - Expansion Director of NEM
Alison Burger - Women of Crypto
Marina Morozova - CEO PayDay Coin
David Moss - Founder StrongBlock
Lucy Wang - Senior Marketing Manager of Horizen (formerly ZenCash)
Neal Roche - CEO & Co-Founder of Whiteblock Inc.
and many more!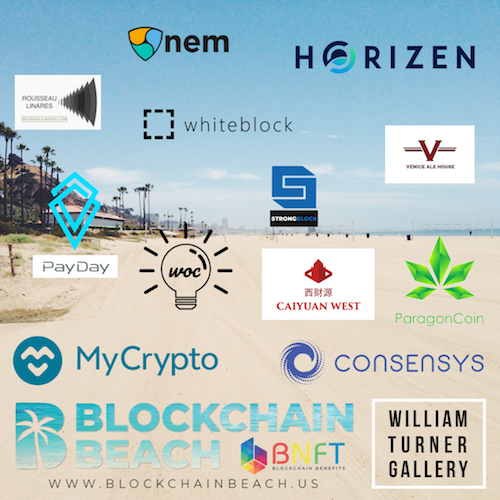 In Los Angeles, we have the good fortune of leading industry experts in our network, and the chance to learn and share with the best should not be missed! (Our panel list will be sent in an update when all members are confirmed)
Meet fellow entrepreneurs, investors, traders, engineers.
Be inspired by the progress our community has made, and share your project updates with a room of like-minded entrepreneurs!
Crypto Raffle Prizes!
-Please reach out to Austin@BNFT.life for Sponsorship & Partnership inquiries.-