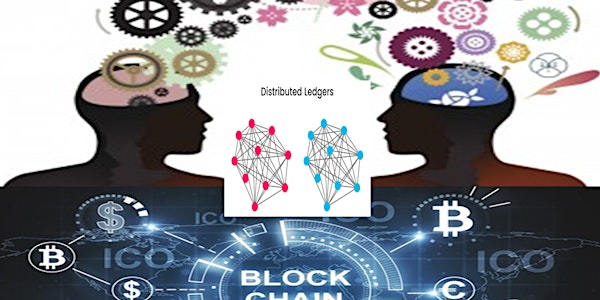 Blockchain + AI + Big Data Technology Integration Roadshow@San Francisco Bay Area
When and where
Location
Seaport Conference Center 459 Seaport Court Redwood City, CA 94063
Description
I am pleased to invite you to the first Elamachain & Xanadu Joint San Francisco Bay Area Roadshow on September 23, 2019. In the roadshow, implementations of blockchain + AI + big data technology integration will be presented for FinTech, E-Commerce, and Helathcare applications.
I. Cryptocurrency payment system by Elamachain in collaboration with Cloudmate group and QuillHash
Demo of hyperledger fabric token wallet implementation with high throughput chain code development

Demo of multicoin wallet implementation with advanced UI/UX development

Demo of emotion AI chatbot implementation for E-commerce applications

Demo of sentiment analysis implementation with smart chatbot voice recognition interface
II. Healthcare information retrieval & sharing system by Xanadu in collaboration with HashBlock
Demo of NoSQL DB implementation with ACID compliance

Demo of content based medical image retrieval system

Demo of blockchain based medical image sharing system

Introduction of blockchain based decentralized distributed storage technology development
III. Chainflix Project by Jampick Inc. in collaboration with Elamachain and Xanadu
Demo of Chainflix Peer to Peer video streaming platform

Demo of blockchain based video view-and-mine system

Demo of blockchain based decentralized distributed storage system

Demo of AI controller implementation for Peer to Peer video streaming system
IV. Taekwon Block Project Introduction by Taekwon Block Inc. in collaboration with Elamachain, Xanadu, and ABPSA
AI martial arts school recommendation and sharing system development

Blockchain based training history management system development
Date/Time: September 23 (Monday), 2019 17:30 – 21:30
Venue: Seaport Conference Center, 459 Seaport Ct, Redwood City, CA 94063
Map: http://www.seaportconferencecenter.com/contact/
Agenda:
17:30 - 18:00 pm: check-in/registration& dinner
18:00 - 19:10 pm: Elamachain Demo
19:10 - 19:50 pm: Xanadu Demo
19:50 - 20:00 pm: Coffee Break
20:00 - 20:30 pm: Chainflix Demo & Introduction
20:30 - 21:00 pm: Taekwon Block Introduction
21:00 - 21:30 pm: Q&A and Networking
Participating Companies:
Boston based Elamachain USA, LLC is the R&D center for Elamachain Foundation (https://www.elamachain.io/). Elamachain is the world first Hyperledger based blockchain payment solution in integration with emotion AI.
Xanadu Big Data, LLC (http://www.xanadubigdata.com/) is based in Boston, and is operated for Xanadu big data management platform technology in integration with AI and blockchain development, commercialization, and monetization.
Cloudmate group (https://cloudmategroup.com/) provides end-to-end AI chatbot solutions. Cloudmate group has also expertise in web & mobile applications development.
QuillHash Technologies Pvt. Ltd. (https://www.quillhash.com/) is a Blockchain dev-house based in India with expertise in providing NFT development and Blockchain Security Audits along with enterprise grade Blockchain solutions on Private and public blockchains, Supply chain and DEX development.
Boston based HashBlock USA LLC is the R&D center for HashBlock Inc. (http://www.hashblk.com/en/index-en.php), which is a strategic partner of Xanadu Big Data, LLC in S. Korea.
Jampick Inc. (https://www.chainflix.biz) is a software development company based in S. Korea. It is working on Chainflix project which is a decentralized Peer to Peer video streaming platform based on blockchain technology.
Taekwon Block Inc. (http://www.taekwonblock.io/) is a startup company in S. Korea established to create a global Taekwondo community platform. Taekwon Block project is for making taekwondo training easier and to record the value of that precious process.
ABPSA (Asia Blockchain Public Service Association) in S. Korea is founded for promoting public sector projects of growing Asian blockchain community.