Location
Textile Museum Of Canada
55 Centre Avenue
Toronto, ON M5G 2H5
Canada
Description
Block by Block, Thread by Thread is a series of arts-based workshops for newcomers to Toronto. Through discussion and learning a new textile making technique, participants will explore the connections between the power of story sharing and place-making through textiles.
Block by Block, Thread by Thread will consist of three workshops, each three hours long. They will be hosted at the Textile Museum of Canada, located in the neighbourhood once known as "The Ward" where many immigrants settled in the 18th and 19th centuries. Building on the Ward Museum's oral history project that gathered stories from this neighbourhood, former residents of the Ward and their descendants will join the workshop to share their stories. Recent newcomers are also invited to bring a textile or textile-related memory that pertains to their migration story so they can share as well.
Facilitated discussions about issues and experiences pertaining to migration and displacement will be hosted at each workshop. Block by Block storytellers and workshop participants will be invited to share their experiences. Facilitators will then teach participants a textile-making technique that they can use to create a textile that reflects their story. Together, we will explore the powerful ways that textiles capture meaning and memory.
The workshops will be instructed by Khadija Aziz, a Toronto-based artist currently studying textiles, with a background in drawing, painting, and photography. Her art explores the hybridization of traditional mediums and digital technologies through the exploration of nature and emotions. Khadija likes to create accessible opportunities for marginalized communities to enable them to pursue their goals. She trains change-makers with campaigns and advocacy skills, and she facilitates arts and community development workshops for emerging artists. You can see her portfolio at www.khadijaaziz.com.
The dates and times of the three workshops are:
March 10, 2018 from 1pm to 4pm

March 17, 2018 from 1pm to 4pm

March 24, 2018 from 1pm to 4pm
*it is not necessary to attend all three workshops
Workshops are open to all newcomers. Registration required and space is limited. TTC tokens will be provided for registered participants. No previous textile-making skills are required.
If you don't have an Eventbrite account you can also register by sending an email to marta.paralia@gmail.com (Information provided during registration will be shared with the three partner organizations)
This project has been made possible through the financial support of: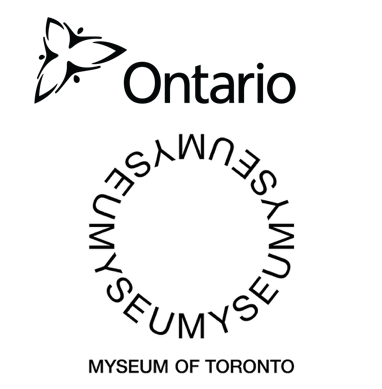 Project Partners: