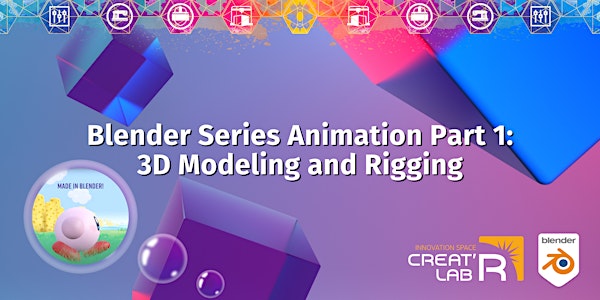 Blender Series Animation Part 1: 3D Modeling and Rigging
Participants will learn how to create a 3D figure and rig it using Blender to create an animation sequence.
About this event
Learn basic character animation using Blender. In this workshop we will go over how you can create a 3D model and rig it so that you can create your very own animation sequences in the Blender software.
All UCR community members are welcome to attend. Make sure to register with your UCR email address. The Zoom link will be emailed to registered participants one hour before the workshop starts. Participants are expected to follow and uphold UC Riverside's Principles of Community.