Join us for a live read of Brian K. Vaughan's yet-to-be-produced 2008 Black List comedy ROUNDTABLE!
About this event
Lights, camera... Live Read!
When an ancient evil returns to terrorize modern-day England, legendary wizard Merlin must assemble a new Roundtable, only to learn that today's knights aren't noble warriors, but athletes, businessmen, and celebrities like Sir Michael Caine.
The Black List and Warby Parker are thrilled that BLACK LIST LIVE! is back with our next LA show. Join us for a night out at the Montalban Theatre with your favorite actors as they bring ROUNDTABLE to life for the first time ever... and for one night only!
Starring...
TARAN KILLAM
TONY HALE
NATASHA ROTHWELL
ANTHONY CARRIGAN
JAY PHAROAH
JOE LO TRUGLIO
LAUREN LAPKUS
CHRIS GEERE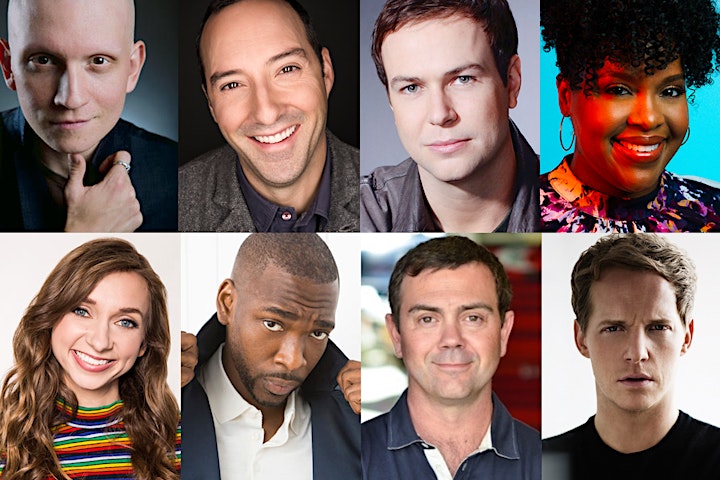 About the REAL star of the show... our writer!
Brian K. Vaughan is the Eisner Award-winning writer and co-creator of several original comic book series including RUNAWAYS, SAGA and Y THE LAST MAN. He's also written for film and television, including the hit series LOST, and he recently signed an overall deal with Legendary Entertainment, which is helping to produce the upcoming adaptation of PAPER GIRLS for Amazon. Brian lives in Los Angeles with his wife, two kids, and their dogs Hamburger and Milkshake.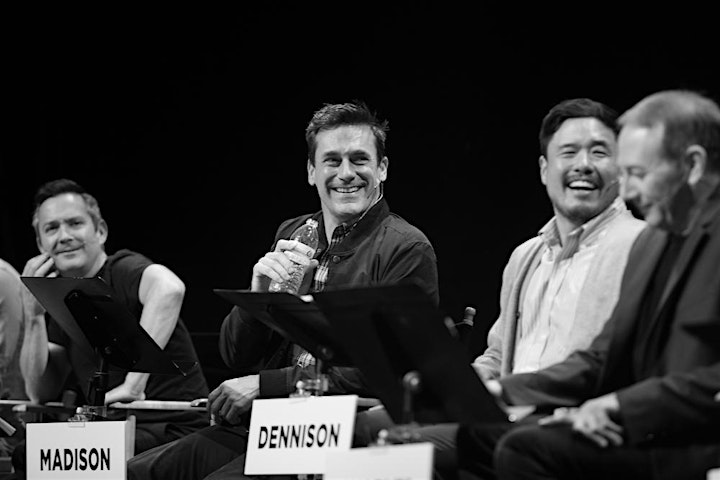 Actors that have graced our stage include Rachel McAdams, Thomas Middleditch, Adam Scott, Jon Hamm, Aubrey Plaza, Patton Oswalt, Darren Criss, Paul Reubens, Milo Ventimiglia, John Cho, Glen Powell, Gina Rodriguez, Judy Greer, Mae Whitman, Alexis Bledel, Randall Park, Don Cheadle, Ben Schwartz, Jaime Camil, Nathan Fillion, Allison Brie, Tessa Thompson, Timothee Chalamet, Molly Ringwald, Parker Posey, Constance Wu, Paul Scheer, Kristen Schaal, Beck Bennett, Gillian Jacobs, Seth Green and more!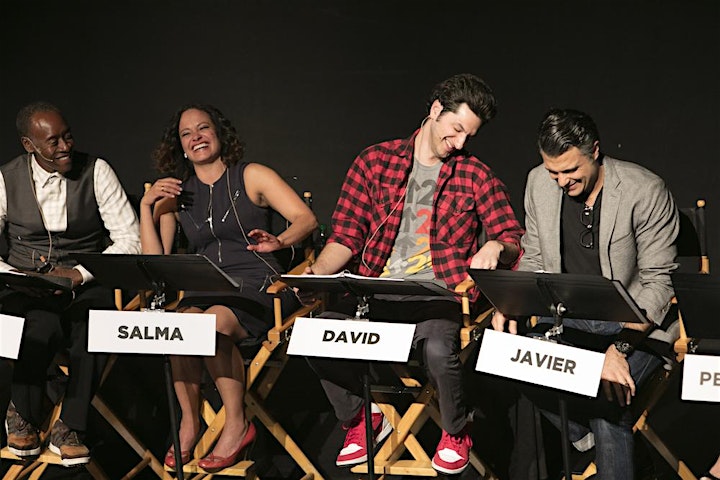 What else do you need to know?
JOIN US BEFORE THE SHOW. Come early for a drink and a snack in our upstairs Green Room! Grab a "Cure for Writers Block" and a bag of popcorn (courtesy of Warby Parker) before heading into the house to take your seats.
PHOTO BOOTH. Make sure to drag a friend in front of our live read step-and-repeat! You won't want to leave without snapping a couple pics in our photo booth.
DRESS CODE. Comfortable and casual - for you and our actors!
PARKING. Parking is easy and right next door - just $10 for the night in the parking garage on the south side of the theater.
MORE INFO. Check out www.blcklst.com/live or email events@blcklst.com
See you in Hollywood!!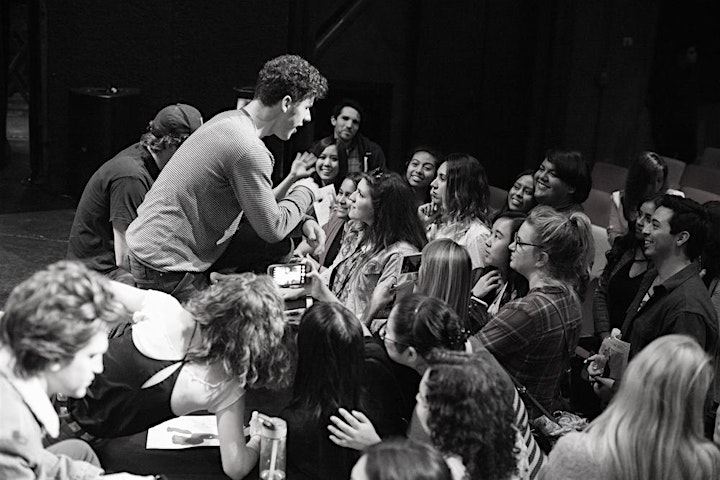 Organizer of Black List Live! presents Brian K. Vaughan's ROUNDTABLE
The Black List, an annual survey of Hollywood executives' favorite unproduced screenplays, was founded in 2005. Since then, more than 319 Black List scripts have been produced, grossing over $26 billion in box office worldwide. Black List movies have won 51 Academy Awards from 264 nominations, including four of the last nine Best Picture Oscars and ten of the last twenty Best Screenplay Oscars.
In October of 2012, the Black List launched a unique online community where screenwriters make their work available to readers, buyers and employers. Since its inception, it has hosted more than 40,000 screenplays and teleplays and provided more than 65,000 script evaluations. As a direct result of introductions made on the Black List, dozens of writers have found representation at major talent agencies and management companies, as well as sold or optioned their screenplays. In only three years, a half dozen films have been produced from scripts introduced on the website including Golden Globe nominated NIGHTINGALE, starring David Oyelowo.
Currently, the Black List hosts over 3,700 scripts for consideration by over 3,500 film industry professionals ranging from agency assistants, to studio and network presidents, to A-list actors and directors.