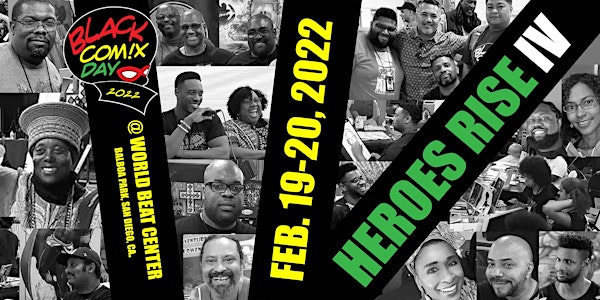 BLACK COM!X DAY 2022
BLACK COM!X DAY is a Black comic-con for all ages and all people for Black History Month 2022, World Beat Center, SD. 10AM-6PM FREE EVENT!
When and where
Location
WorldBeat Cultural Center 2100 Park Boulevard San Diego, CA 92101
About this event
BLACK COM!X DAY RETURNS!
BCD returns to World Beat Center, Balboa Park, San Diego, CA on February 19-20 (Sat-Sun)! This event is FREE to the public and open between 10am-6pm. Come and meet professional Black Artists & Writers in the comic book industry including creators from Marvel Comics, DC Comics, Image Comics and a host of Black Owned Independent Publishers! There will also be Interactive Games and Activities in our Kids Zone. Outside of the main exhibitors floor there will be two featured panels: Sat. Feb. 19th, 1pm will be a discussion on the challenges of doing "Black Business Today". Sun. Feb. 20th, 1pm will be a discussion with "Black Women In Comics", concerning their challenges and triumphs in todays climate. Don't miss this FANTASTIC family friendly event, celebrating Black Culture in the world of Comic Books!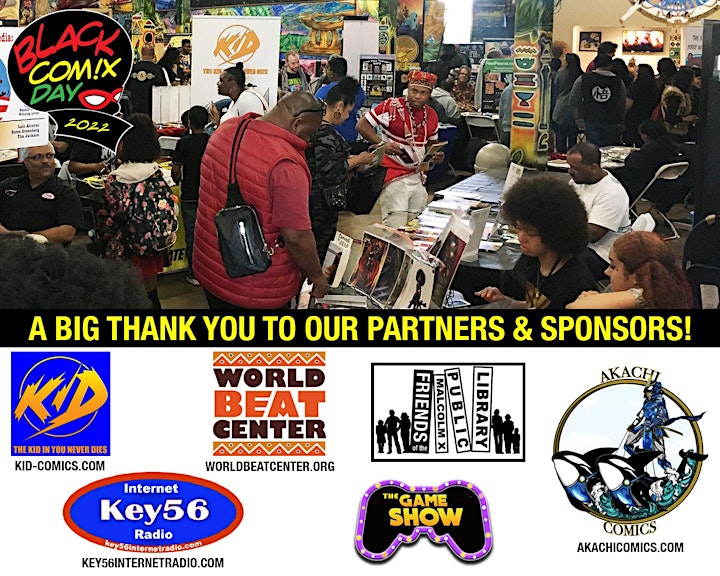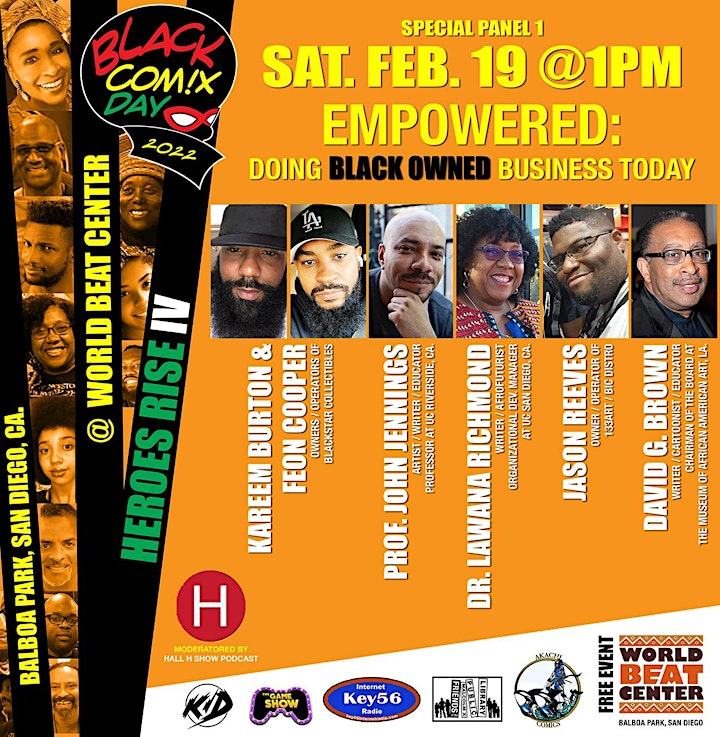 Panel 1: EMPOWERED: Doing Black Owned Business Today. We will be discussing the techniques, procedures, and stories of how to be an effective Black Business Owner in today's market. Saturday, February 19th at 1pm-2pm. Moderated by The Hall H Show's Aaron Nabus.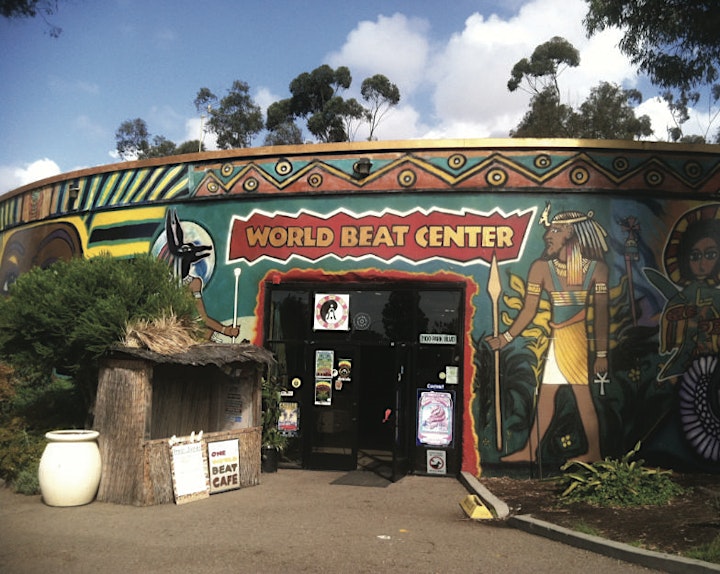 World Beat Center, Balboa Park, San Diego, CA. Come and visit this cultural landmark in the heart of San Diego, California next door to the world famous San Diego Zoo. https://www.worldbeatcenter.org/about-us/the-building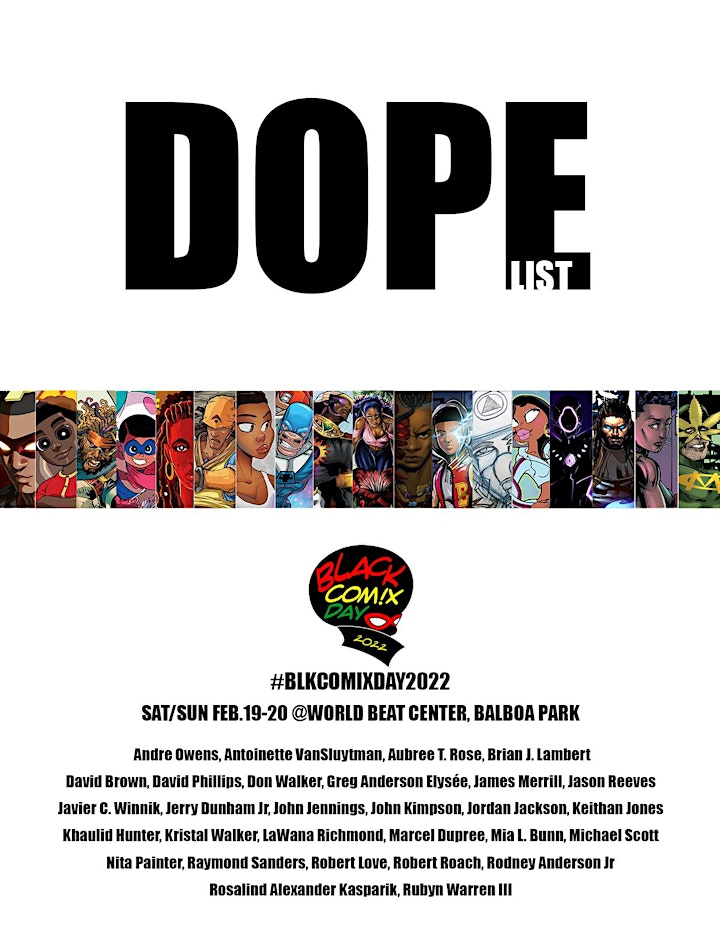 The ARTISTS are ready to go and excited to meet you all! More info on them coming soon...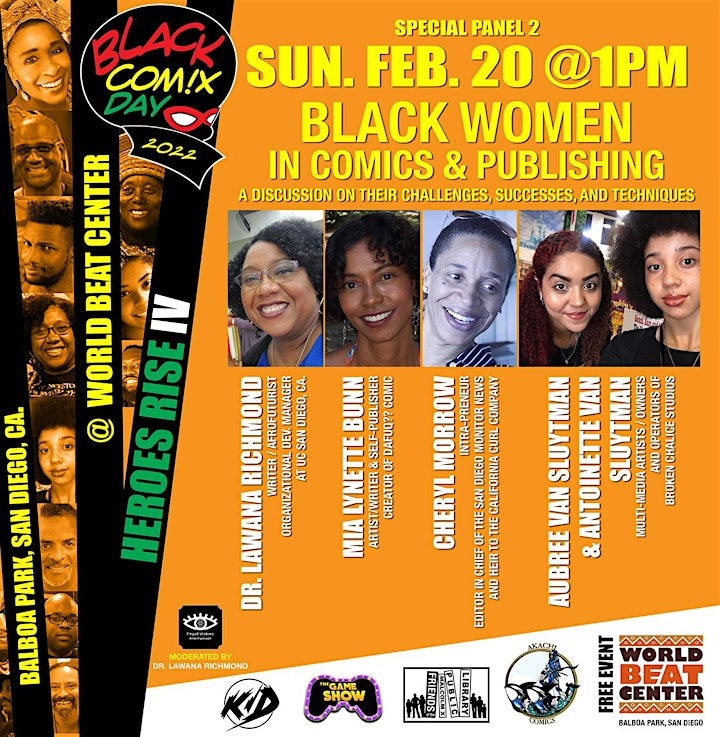 On Sunday Feb. 20th will be our 2nd special panel: Black Women In Comics & Publishing. Meet the creative minds on the panel, LaWana Richmond Cheryl Morrow Mia Lynette Bunn Aubree Van Sluytman & Antoinette Van Sluytman.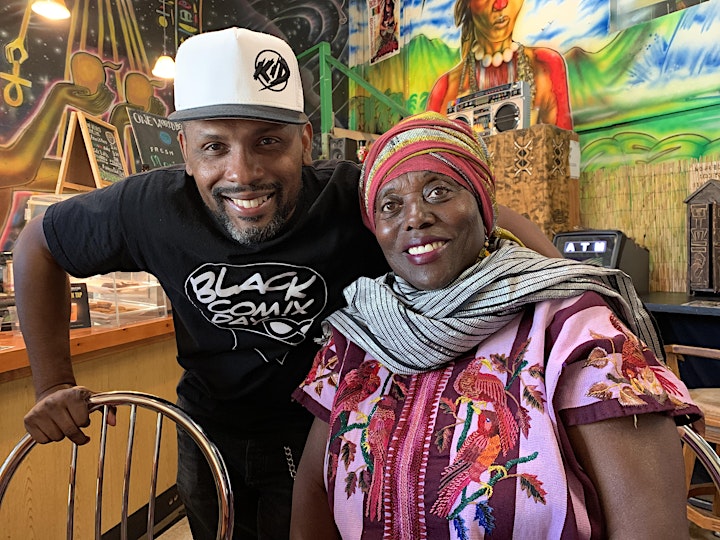 The force behind Black Comix Day, Founder, Keithan Jones of KID comics and Founder of World Beat Center, Makeda "Dread" Cheatom.