Description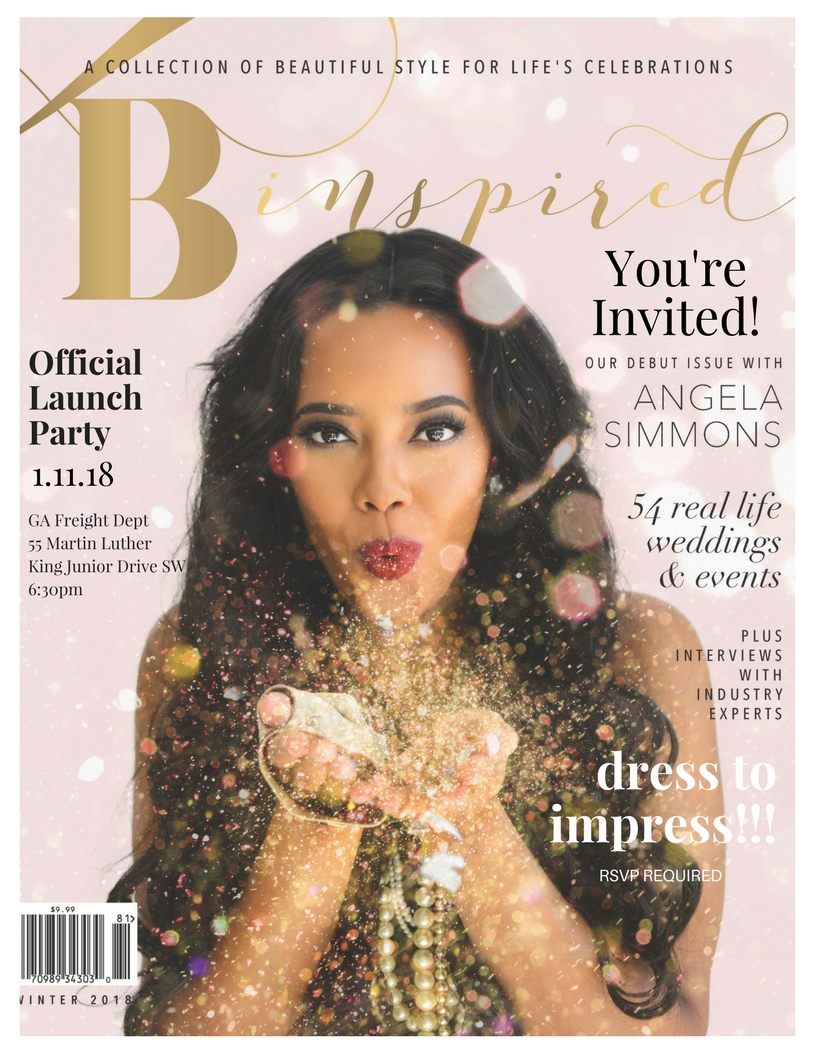 Please join us on January 11, 2018 at 6:30pm as we celebrate the launch of B Inspired the Magazine (BITM). As the first publication to showcase not only weddings, but any celebration you can think of, we invite you to a night of dancing, bites and cocktails. Get ready to have an experience!
If you have not grabbed your preorder of the magazine please visit www.binspiredthemagazine.com or grab it on a newstand near you on December 26, 2017.
B THERE!
Organizer of BITM Launch Party
Some moments in life are simply unforgettable. The celebration of your first bundle of joy. The day you walk down the aisle to pledge your life to the one you love. Or when you gracefully and oh, so fabulously step "over-the-hill" into your 40'​s! These are the types of events you can't just gloss over. These are the events that should be cherished and remembered for a lifetime. Whether you are planning a shower to welcome your bouncing babe into the world, a wedding to personify the love between you and the man of your dreams, or a birthday bash for the ages, B inspired The Magazine will ignite your imagination to create the event of your dreams.