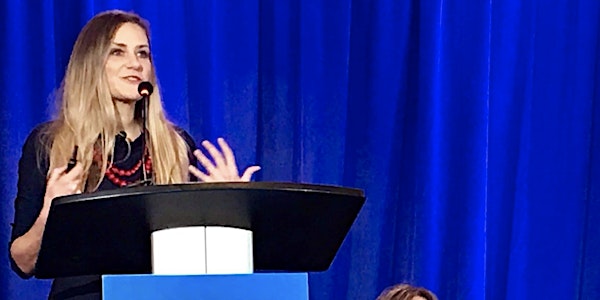 Bite Size DBT Skills: Gathering Confidence & Momentum as Skills Experts NMN
Free 26 Hour Professional Development Opportunity for Healthcare Clinicians
About this event
Bite Size DBT Skills:
Gathering Confidence and Momentum as a DBT Skills Expert with Ursula Whiteside, PhD
Training includes a 26 Hour Online Program designed to provide a practical and effective approach for healthcare clinicians, peer-support staff and support staff working with patients experiencing mental health and substance-use struggles (including suicidal thoughts) in outpatient and inpatient settings. The course includes outside of class preparation and practice of techniques taught in course. The 14 one-hour "On-Demand" classes are intended to be delivered on an interval basis (e.g. monthly), and there are 12 hours of practice work outside of the online training hours. New courses are released first Monday of month and practice work for passing the class is due the last Monday of the month.
Important Note: This training involves a significant commitment of time. We have determined that those who complete our Micro-Interventions (click this link to register) course are best prepared to succeed in the course. Thus, Micro-Interventions is a prerequisite to this course. You can sign up for Bite Size DBT-Skills class now, but you will not be able to begin until you complete Micro-Interventions. You'll get an invite to join Bite-Size DBT Skills beginning the calendar month after you complete Micro-Interventions.
Training Schedule & Course Description
There is an introduction and summary class, in addition the following monthly DBT Skill classes. Each DBT Skill class is one hour and involves one hour of outside practice work.
Opposite Action
Cold Water
Paced Breathing
Mindfulness (Part 1)
Distraction (combination of DBT skills)
Mindfulness of Current Emotion
DEAR MAN
GIVE
Mindfulness (Part 2)
Problem Solving
Radical Acceptance
Building a Life Worth Living (combination of DBT skills and participants existing strengths)
Who Should Participate?
Healthcare providers in inpatient, outpatient and community health, including Nursing (RN, LPN, MA, CNA); Therapists (e.g., Marriage & Family Therapists, Mental Health Counselors, Psychologists, Psychiatrists, Social Workers); Providers (NP: ARNP or DNP, PA, MD, DO, ND), Peer Support Specialists, and other relevant health/behavioral health care staff.
Objectives
At the end of this course, participants will be able to:
Identify, differentiate and teach 12 DBT Skills introduced in training
Recall DBT Skill Tips and Roadblocks for each of 12 DBT skills
Utilize 12 unique DBT Skill Stories (a social modeling technique) developed during course
Apply DBT Skills to Safety Planning, Dialectics, and Linehan's Biosocial Theory (Stress Model)
Describe utilization of free NowMattersNow.org resource materials to support DBT Skills
Relate skills to Micro-Interventions (Linking Statements, Do It Now, Caring Contacts) to improve delivery of DBT Skills
Relate Skills to the Zero Suicide model and it's seven elements
Gather exposure to additional DBT Skills during the training
Completion Requirements
Participants are asked to attend the entire learning series and complete an evaluation with attendance attestation.
About our Speaker
Ursula Whiteside, PhD (ursulawhiteside.org) is an advocate for the consumer or lived experience voice in suicide prevention and has developed an online public resource and non-profit based on Dialectical Behavioral Therapy (DBT) skills: NowMattersNow.org. She is co-investigator on grants from the American Foundation for Suicide Prevention and the National Institute of Mental Health. She is a licensed Clinical psychologist with over 20 years in the field of research and treatment for severely suicidal individuals. Dr. Whiteside also serves as faculty on the National Action Alliance for Suicide Prevention's Zero Suicide initiative (see ZeroSuicide.com), which is focused on dramatically improving the way healthcare systems respond to suicidal individuals. This training series is being provided free of charge to healthcare clinicians with the support of Ursula Whiteside LLC; NowMattersNow.org; rural counties including St. Louis (Minnesota), Pacific and Grays Harbor (Washington), Washington (Rhode Island), Marion (Oregon); the Minnesota Department of Health; and the Substance Abuse and Mental Health Services Administration (SAMHSA). Zero Suicide is an international effort by which healthcare organizations strive to make suicide a "never event".
Continuing Medical Education Credits
This activity has been planned and implemented in accordance with the accreditation requirements and policies of the Wisconsin Medical Society through the joint providership of MetaStar, Inc. and Ursula Whiteside, LLC. MetaStar, Inc. is accredited by the Wisconsin Medical Society to provide continuing medical education for physicians.
MetaStar, Inc. designates this live activity for a maximum of 26.00 AMA PRA Category 1 CreditsTM. Physicians should claim only the credit commensurate with the extent of their participation in the activity.
As of November 1, 2019 this online training will be available for CME credit for one year. The course is available indefinitely for non-CME credit.
Full CME Disclosure Statement: http://bit.ly/BS_CME_Disclosures