Bitcoin, Cryptocurrencies, and DeFi: The Transformation of Money
Join us as we discuss everything you need to know about Bitcoin, cryptocurrencies, and DeFi in this accelerated, comprehensive overview.
About this event
​The emergence of bitcoin and other cryptocurrencies is truly transformational and potentially revolutionary. The market capitalization of cryptocurrencies—led by bitcoin--is now over one trillion dollars, or roughly 1/10th that of gold, and Goldman Sachs just recognized cryptocurrencies as an asset class. The value is real and now recognized; while there is significant volatility, that is more due to people not understanding cryptocurrencies and thus being prone to rapidly changing news, and even hype. Cryptocurrency expects the volatility to diminish with education and understanding, while the market capitalization continues to climb due to the real value that they present to parties in commerce and transactions. In fact, the new Decentralized Finance (DeFi) movement is gaining steam, riding on the properties—and value to users—of cryptocurrencies over traditional money and transactions managed by (and profiting) banks and other third parties.
Are cryptocurrencies the future of money? Will our economic systems shift towards/to DeFi to maximize the value of money for transactors and eliminate the fee-based middlemen? Is it safe to invest in this movement yet? How can you and your business benefit from bitcoin or other cryptocurrencies, and how can you help usher in the DeFi era? Join us as Paul Snow, CEO of Factom, and Bass Bauman, Finance Director at ZenBusiness PBC, and Finance Director, help you understand everything you need to know in this accelerated, comprehensive overview. Then stay around for an extended Q&A session moderated by Corina Frankie, Head of Digital Innovation at Troika, to answer all your questions and go deeper into these technologies and their applications.
This will be a hybrid event. If you are fully vaccinated, please join us at a limited capacity at the Austin Central Library located on W. César Chávez St. If you have not received both doses of your COVID-19 vaccine, or would prefer to watch the event online, we invite you to stream the live event on Zoom. All attendees will need to register on Eventbrite and let us know if you plan to attend in-person or virtually. Both online and in-person attendees will have the opportunity to network and ask the speaker questions.
Brought to you by:

Attendance Instructions
In-person
Austin Central Library, 710 W. César Chávez St. Parking information can be found here.
Online via Zoom
The Zoom link will be added to this page on the day of the event.
Featured Speakers
Jeannette Spaulding, President, Inveniam Data Oracles
Bass Bauman, Co-organizer, Ethereum Austin, and Finance Director, ZenBusiness
Moderator
Bitcoin Frankie, Head of Digital Innovation, Troika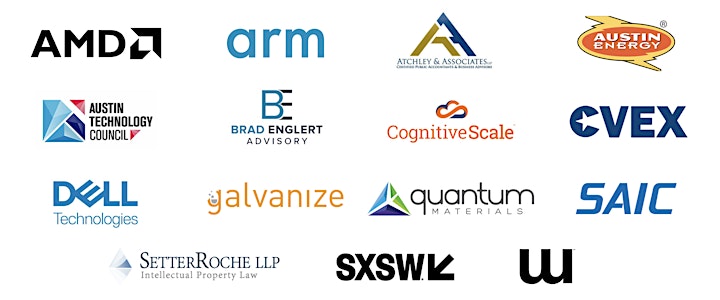 Organizer of Bitcoin, Cryptocurrencies, and DeFi: The Transformation of Money
The Austin Forum on Technology & Society brings people together to learn about emerging and pervasive technologies and their importance, influence, and impact on society. Every month, hundreds  of technology leaders, innovators, creatives and other interested persons come to share information and stimulate collaborations to promote technology applications that advance society. 
Through our monthly events, the Austin Forum Upload podcast, and the Austin Forum Update blog, the Austin Forum on Technology & Society explores a wide variety of topics and stimulates discussions, collaborations, and partnerships on new technology opportunities. The Austin Forum explores technology applications, opportunities, and policies in all aspects of society: health/medicine, business/industry, science/research, education, government, entertainment, and social good.
The Austin Forum monthly events are free and open to the public.